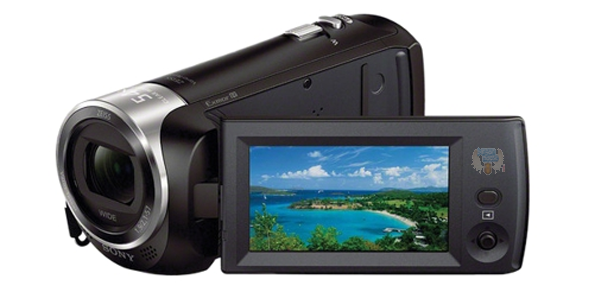 Good morning, my fellow deal hunters! Today, Factory Direct is having a pretty sweet deal on their refurbished Sony HandyCam HD SDXC Flash Memory Camcorders. It normally retails for $149.99, but you can now purchase it for $129.98 (plus $14.74 shipping). If you want to, you can also arrange to pick it up in-store for free. This camera normally costs $234.99 at Best Buy and Future Shop, so Factory Direct already had a great deal going on at its original price of $149.99, but at $129.98 this deal just got better!
This Sony HandyCam HD SDXC Flash Memory Camcorder has some great features, including full HD capabilities (1920 x 1080 60p with 9.2MP CMOS sensor), up to a 27x optical zoom and a 54x digital zoom, a 2.7" LCD display, SteadyShot image stabilization, AVCHD and MP4 dual recording, and even face detection capabilities! It also has 8GB of storage space.
I used to use a HandyCam when I started to film my (terrible) independent movies when I was younger, and I found them exceptionally easy to use. When I had to plug in the camcorder into my computer and transfer footage, it was all so easy. Plus, it was always fun to film with a HandyCam, due to the many filming options that you typically get to use.
The fact that this is a flash memory camcorder makes it much cheaper to use than a camcorder that requires tapes. After all, you don't have to buy new tapes, and you don't have to worry about repairing or replacing the tape deck if it ever fails (trust me, it's a pricey fix when that happens).
I've included a brief review of this Sony HandyCam HD SDXC Flash Memory Camcorder from a satisfied Best Buy customer below:
We use this Camcorder in a medical setting to video patient setups and for other clinical procedures as well and it is priceless for us. Saves times and we can review procedures in an instant, we couldn't do without it.
Happy hunting, my fellow Bargainmoosers!
(Expiry: Unknown)