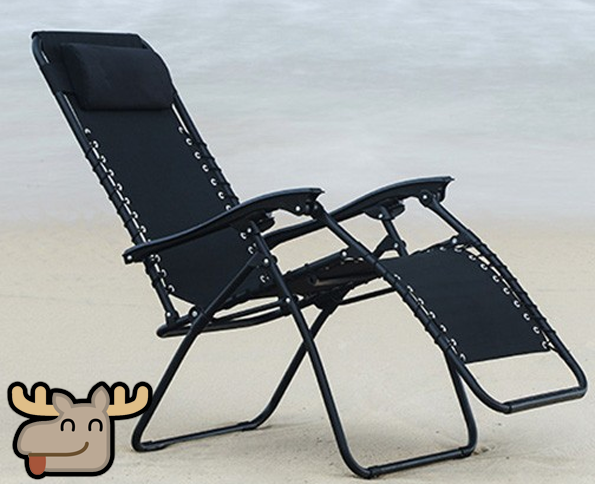 We've written about Jysk.ca on here a few times in the past… but I actually tend to avoid them as I have found they don't have extremely hot deals. We've also got a coupon page but they aren't very coupon-heavy either. We got an email a few days ago to tell us about a 60% clearance sale on summer items, as well as free shippingon select items. I had a browse of their site this morning and I think I've stumbled on a very hot deal here. Jysk are offering this EZE zero gravity lounger for only $35 and that's with free shipping too!
We've got no idea of the stock levels or expiry date on this zero gravity lounger from Jysk Canada, so buy now and think later if you're interested.
Why do I think this is a HOT deal? Well, I've been keeping an eye on the general pricing of zero gravity loungers and it's actually quite rate to see them drop below the $50 mark online. Just now, the cheapest comparable item I could find online was this one for $50 at Rona, and then you'd have shipping on top of that or you'd have to collect at your local store. As you can see, the Jysk price undercuts that Rona price by quite a bit, as well as having free shipping thrown into the bargain!
There are higher priced loungers out there which come with added bells and whistles such as cupholders and footrests, but you will pay extra buckage for that type of thing. This is a fairly basic model, no bells and whistles here. :)
The blurb on this zero gravity chair on the Jysk site isn't extremely descriptive; it just says:
Black metallic powder coated steel frame with durable Oxford polyester fabric seating.
There's no other info to go on. You'll have to judge it by the image above. I think it looks very good for the price. In the words of Bubbles from Trailer Park Boys, "Deeeee-cent."
P.S. Here's a screenshot of checkout showing the lounger with free shipping!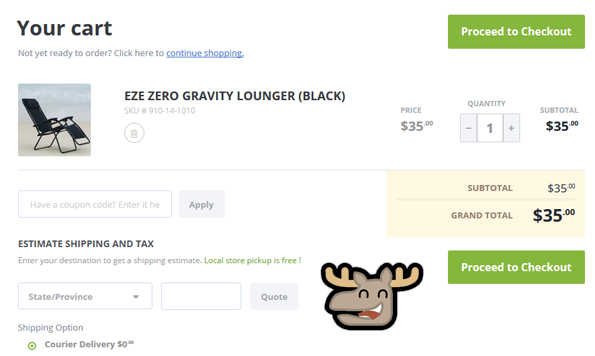 (Expires: unknown)