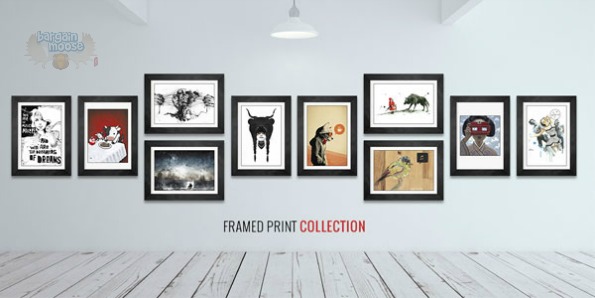 Eyes on Walls is offering special introductory pricing on their new framed prints collection. Each framed print will retail for $80, but right now you can get them for only $59.99 each.
While I like canvas prints because of their affordability, my preference is always for framed prints. Framed prints look far more sophisticated and I think they do the art more justice. These are pretty affordable and there are several artists included in the sale.
I had this Mr Tiger as my computer background for a while. I love the image and the way the colours mix. Soon to be $80, you can get the lovely tiger and his girl for only $59.99 right now. This print is from the famed artist Lora Zombie from Russia. If you like her stuff then check out the rest of the for sale prints. She has a lot of work at Eyes on Walls.
Shipping is $8.95; however, they are currently offering free shipping on orders of $100 or more until the 14th November 2013.
(Expiry: Unknown)