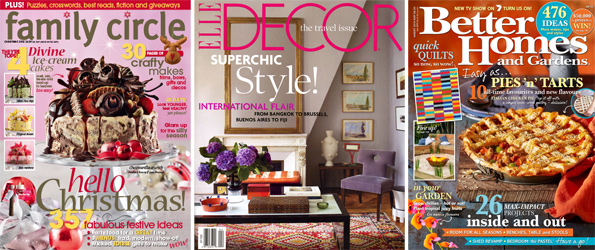 Have you ever heard of DiscountMags? Well, they are a US based magazine subscription service, but they've actually just launched a Canadian online store too – Discountmags.ca. And to celebrate the launch, they've offered the Moosers a special deal – a selection of their most popular magazine subscriptions at a large discount on the cover prices, all with exclusive FREE SHIPPING!
You can actually save up to 76% on the cover prices of some of these popular titles, and with free shipping too, the deal is very handy indeed. The site displays prices in US dollars which is a bit of a shame, but it's not hard to work out the amount in Canadian dollars using the likes of XE.com.
Now, I'll select a few titles and compare the pricing with elsewhere, to show you the kind of offers you are getting. And I am going to state the below prices in Canadian dollars, to make sure we're on an even footing for comparing here.
Better Homes & Gardens was $55.76 now $22.61 per year (12x $1.89 per issue) – this compares to $32 per year from Rogers Magazine Service, so it's a great price overall.
Family Circle was $31.14 now $21.28 per year (12x $1.77 per issue) – over at Rogers, you're looking at $23 per year on this one – so it's not a huge saving difference but just a couple of bucks anyway.
Elle Décor was $59.89 now $25.27 per year (10x $2.53 per issue) – the same subscription will cost you $32 from Rogers, so a good saving on that one.
I was actually thinking that magazine subscriptions can be quite a nice little Christmas gift, when you're trying to think of something for someone who is difficult to buy for. If you see a magazine that is relevant to someone's interests, consider it as a gift! When checking out on Discountmags.ca, you can select the gift option so that this will be sent directly to them.
(Expires: 17th November 2015)