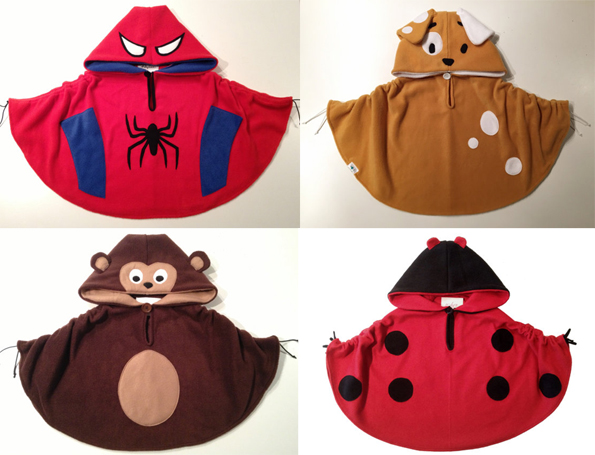 Here on Bargainmoose, we love finding cute and interesting items that you might never have seen before. Last week, we discovered a Canadian Etsy seller called "PonchiesForKids" and they fit the bill! They're a Toronto based seller which makes a beautiful range of children's hooded ponchos. I dropped them a line and they're offering the Moosers a bit of an extra discount if you're interested in any of their products!
Click here to shop Ponchies for Kids @ Etsy now
CouponCode: bargainmoose15
Discount: 15% off
Expires: 20th December 2015
The prices of these hand-made ponchies start at $65 for the likes of this gorgeous Baby & Kid Ladybug Fleece Poncho – but that drops down to $55.25 when you add our coupon code above. It's the ladybug poncho which you can see in the image above – isn't it lovely?
There are many more designs to choose from, including some simple cute animals, right through to Star Wars designs. Some more examples:
And here's a screenshot of the coupon code in action: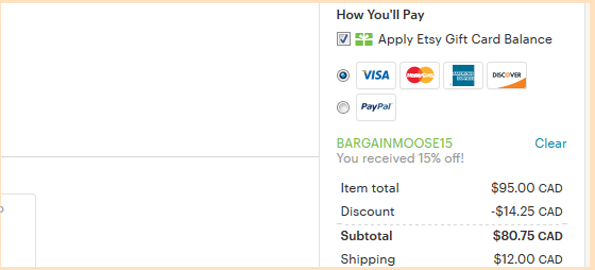 Shipping for this seller appears to be a flat rate of $12. Sadly that's a little high, but you can see that our exclusive coupon code pretty much covers the cost of that in discount the products themselves.
Yesterday, I had only one Christmas gift left to buy – something for my 1 year old nephew. As he has an older brother just one year older, the family really don't need much if anything, in the way of clothing or toys – so the newest baby is very hard to buy for. I actually purchased him a personalized dressing gown – but now I've seen these ponchies and I think they would have made a lovely gift! It's great to buy a gift that someone wouldn't have, and I don't think these ponchies would be seen on very many kids or babies. They're so cute, and they'd be a really special gift this Christmas. Plus, it's great to support a Canadian Etsy seller like this.