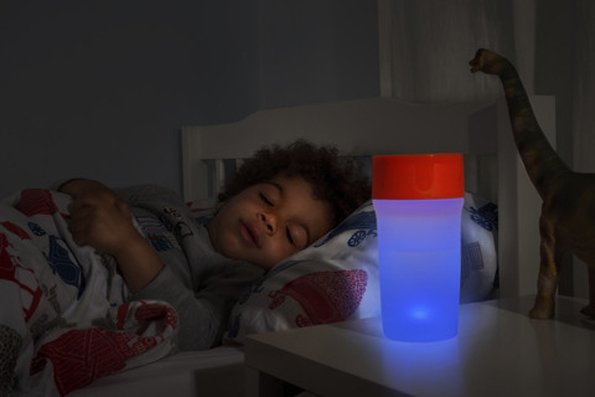 I've spotted an amazing product for kids – it's called the Litecup! It's actually a combined sippy cup and night-light. Wow!! Who would have ever thought to combine these two items… :) This is an absolutely perfect item for bedtime and could make a great Christmas gift. You can buy the Litecup from Canadian baby store Chewigemcanada, and they've actually given us an exclusive 15% coupon code to make the deal a little sweeter!
Click here to shop for the Litecup @ Chewigemcanada now!
CouponCode: BARGAINMOOSECHEW15
Discount: 15% off anything on site
Expires: Unknown
With the coupon code above, you can get a 15% discount on anything on site, but I specifically want to highlight the Litecups as they look like such a fantastic product. The Litecups are priced at $16.95 there, but with the coupon code they will drop to only $14.40.
I first saw the Litecup selling on some UK retailers, and thought it was an excellent product. I searched for it in Canadian stores, and it's very hard to find! I could only find it at a small handful of online stores. Some stores had totally unreasonable prices – such as $56+ shipping from marketplace sellers on Amazon! Chewigem was one of the only dedicated online retailers that I could find actually selling this item!
As for shipping from Chewigemcanada, it seems to be an extra $6 on this item alone. When I had two items in my cart, shipping was still $6 so you might want to consider ordering a few of these.
Every night, it's part of my daughter's bedtime ritual to take a sippy cup of water to bed with her. It has been for the last two or three years. She also has a nightlight in her room too… so I can easily imagine that she would LOVE this Litecup! What do you think of it?