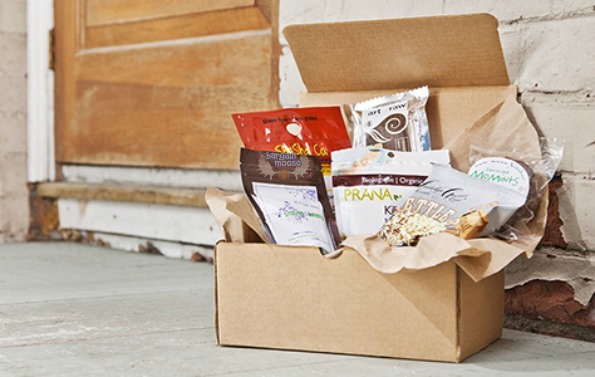 Get a healthy Munch Better snack box including delivery for only $9.50, with a value of $19.
I love this as the perfect gift idea for employees or coworkers. I no longer work in a traditional office, but when I did, I was always snackish. I used to keep bits and bites in my desk drawer so they'd be out of sight, but coworkers would often find me eating out of my drawer as I worked. I attribute my bits and bites addiction to my 10 pounds of weight gain during those years in the office. It would be nice to have healthy snacks available at my disposal, which is why I think this snack box is the perfect gift for those at the office. The best part is that they deliver it, so why not send it right to the office as a nice surprise on a December afternoon? You can buy an unlimited number as gifts, so get one for all of your employees.
Your voucher is immediately available for redemption, and it will include five to eight carefully chosen healthy snacks like raw energy bars, organic fruit and nut mixes, and vegan and gluten-free options as well. The company providing the snack box is Munch Better and they offer a subscription service, which would also make a nice gift for your coworkers or employees since they'll look forward to getting their box every month, making it the gift that keeps on giving.
Your order will ship within two days of redeeming your voucher. Shipping is $6 per voucher.
(Expiry: 19th November 2013)