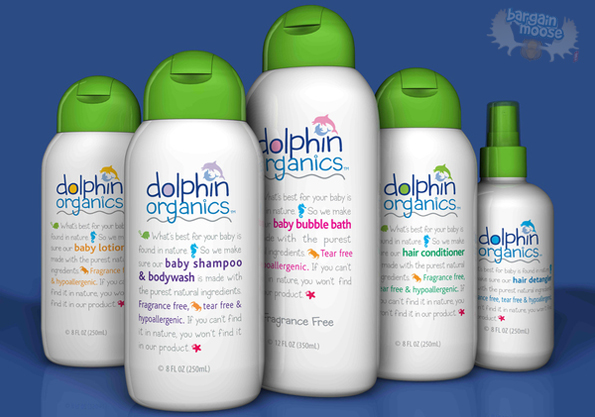 Get $40 worth of organic, vegan baby products from Dolphin Organics for only $20 with the Ethical Deal on right now.
As I've mentioned quite a few times on here, I'm doing the best I can to keep my kids chemical-free, especially when it comes to their food and anything I put on their bodies. Sometimes that can be expensive, but this deal from Ethical Deal sounds like a good one in keeping the costs down. Organic baby products also make a great baby shower gift for a new Mom. As a new Mom, I was overwhelmed with the choices out there for safe products and it is easy to be greenwashed, especially when companies are sending you free products. Educate a new Mom by giving her the gift of chemical-free, organic products, like these from Dolphin Organics.
Simply purchase your voucher then use it in the online shop, where you can get something like this Baby Bathtime Gift set, valued at $45.35, but you'll pay only $25.35 total (voucher plus an extra $5).
The Baby Bathtime and Sunscreen gift setis also a great deal and the sunscreen is a natural mineral sunscreen, which is very safe. It all comes in a natural jute bag. Was $67.85, but you'll save the $20 with the Ethical Deal and pay only $47.85 total.
You'll also get free shipping on orders over $99.
Bargainmoosers, what do you think is an awesome gift for a new Mom?
(Expiry: 4th June 2013)