Ethical Deal Canada: $18 For $30 Worth of Druide Hair Products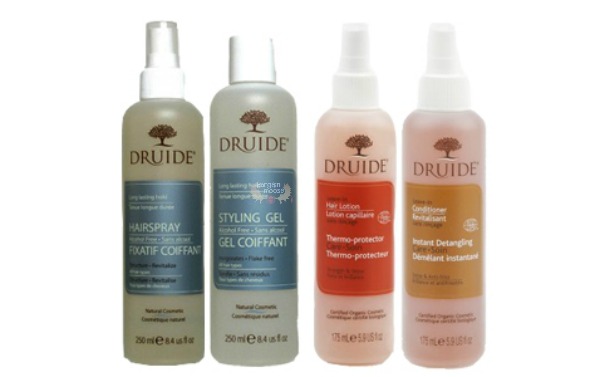 If you like Druide certified organic hairstyling products, Ethical Deal has a good deal for you. Get $30 worth of products for only $18.
If you order this deal in the next two days, you'll get it by Christmas, so it could make a great gift idea. Basically you'll buy your voucher, then go online to Druide and choose the products you'd like.
We've blogged about Druide a few times before and luck be have it, we also have an exclusive promo code for free shipping. I don't know if you can use the free promo code with the Ethical Deal voucher, but if you can, let me know in the comments below, because that would really make this more of a hot deal. If not, you can purchase $60 worth of items and still get $12 off and free shipping or pay $4.99 for shipping.
You can choose between a number of alcohol and synthetic polymer hair styling products, which still perform as well as their more chemical-laden cousins. I love finding good products that are organic and made with plant products, especially when I can get a great deal on those products.
(Expiry: 31st December 2013)