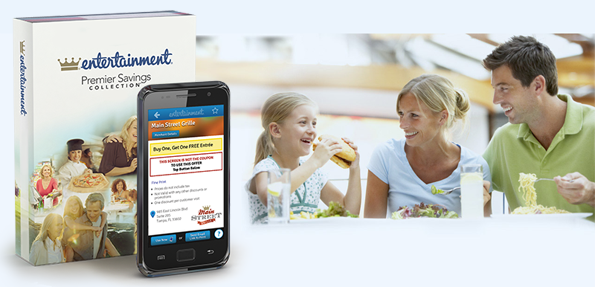 Some people are notoriously difficult to buy gifts for… as they already have everything you can think of to gift them. But did you ever consider giving Entertainment Books as gifts? These coupon books can make for an interesting and quirky gift, and it can lead the owner to saving money over the course of the year – so I think they're a great gift idea! Just now, the Entertainment Book site has a special promo happening – a pre-Black Friday sale. All books are priced at only $20US (~$26.70CA) with free shipping. Plus, if you buy two or more books, you can get an extra 15% discount! This is a perfect time to buy one book for you and gift the other to someone in need.
So here's how to do it – choose the area you want to buy for, and add two Entertainment Books to your shopping cart. You can choose different areas if you wish, the books don't both have to be for the same location. Then, when you are checking out, use this coupon code:
CouponCode: GIFT
Discount: Extra 15% off 2+ books
Expires: Unknown
The final price when you are checking out will be $34US, which is about $45.37CA and roughly $22.70 per Entertainment Book.
Areas to choose from in Canada:
Greater Calgary Area
Canadian Prairies
Greater Edmonton Area
Greater Hamilton Area
Greater Ottawa Area
Greater Toronto Area
Victoria & Mid Vancouver Island
Vancouver & Fraser Valley Areas
This edition of the 2016 Entertainment Book has coupons and deals which are good right up to December 2016 – so there is a TON of time to make use of them. For most of the deals in the book (such as buy 1 get 1 free on restaurant meals) – you can make back the cost of the book in just one visit.
Have you used Entertainment Books in the past? Do you think they are worth it?
(Expires: 18th November 2015)