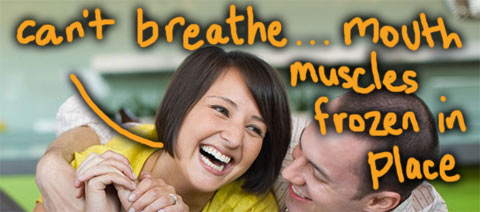 Love is in the air... everywhere I look around... love is in the air... every sight and every sound...
OK, if you had heard me singing that tune, you would probably have poked yourself in the ears with hot knitting needles, to try and stop the pain. But if that's what you feel like, maybe you'd be interested in checking out the free communication weekend on eharmony.ca.
Now normally you have to be a paid eharmony subscriber if you want to get in contact with any of your lovely matches. But this weekend, you can contact them for free! It's a good chance for you to check out the service for a few days, and see whether you'd actually consider paying for a subscription.
If you'd like a laugh, take a look at this little 80s dating video compilation on youtube.
With such interesting comments as "Hi, my name's Mike, and if you're sitting there watching this tape smoking your cigarette, well, hit the fast forward button, cause I don't smoke and I don't like people who do smoke." What an introduction! I do agree with him whole-heartedly, but it maybe isn't the friendliest way to introduce yourself to possibly lady friends Mike!
"Hi Mom" probably isn't a good intro either!