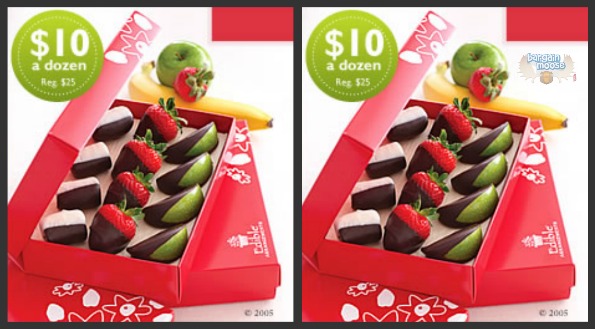 Get a box of gourmet dipped fruit for only $10 when you pick up your order in store at Edible Arrangements.
The gourmet dipped fruit is on sale for $10 a dozen (reg. $25). Fruit selection will vary and may include: bananas, oranges, apples, strawberries and pineapple.
You can order by phone at 877-DO-FRUIT, online or in store.
Place your order by 22nd January and pick up your order no later than 25th January, 2012.
Those strawberries look delicious! What a nice gift idea this would be - a healthy but sweet treat for only $10.
This is a great deal - thanks to ksanders for posting this deal on the hot deals forum!
Expires: 22nd, January, 2012