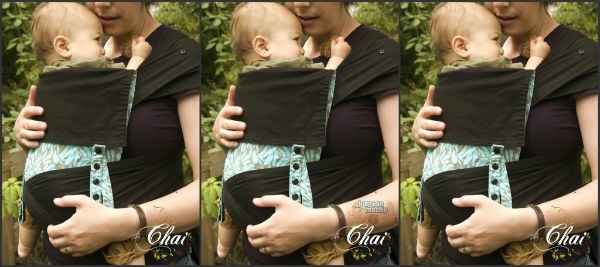 Eden Cloth Diapering is closing, and their remaining inventory is on sale. Only the Chai Wrap Tai Baby Carriers are left, and they are on sale for approx. 50% off. Regularly $98.00 - $110.00 a piece get your own baby carrier for only $50.00 - $62.00.
The short straps are $50, the long straps cost $62.
About these baby carriers:
Wide, wrap-style straps disperse baby's weight over the wearer's entire torso
Traditional mei tai carrier body allows for ease of use
Hammock style 'seat' for baby promotes correct spinal formation
Versatile carrying positions, including front (forward facing, outward facing), back (waistband at hips, waistband at chest/Tibetan style), and hip
Soft, adjustable carrier body makes it perfect for the tinest newborn and the chunkiest toddler
Sleeping hood with adjustable snapping system
No fabric comes between baby and the wearer, allowing for skin-to-skin contact and breastfeeding
They have a VERY informative video on how to put one of these on, I urge you to watch if you have any questions about these. The research behind 'wearing your baby' is very positive as to the many benefits your baby receives. I am sad that they are closing: I am not quite ready to have a kid yet, but I was planning on getting one of these when I do have one.