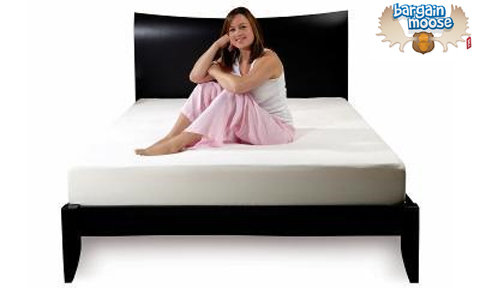 The Big Deal on Ebay.ca today is this 8" QUEEN 4 lb Memory Foam Mattress for only $299.99 with free shipping!
It's a queen size mattress, and the dimensions are 60" X 80" X 8".
I normally wouldn't post ebay deals, but since ebay started "the big deal" section, I am more interested in sharing those deals. The deals are all from ebay approved sellers, and always have more than 10 in stock.
The seller of this item is shopbestdirect who is a powerseller and have over 3000 feedback on ebay, with 99.9% positive - so that's a very good score.
I have been using memory foam mattresses for the last 5 or 6 years - I love it! Our bed is so comfortable, I just don't want to get out of it in the mornings!