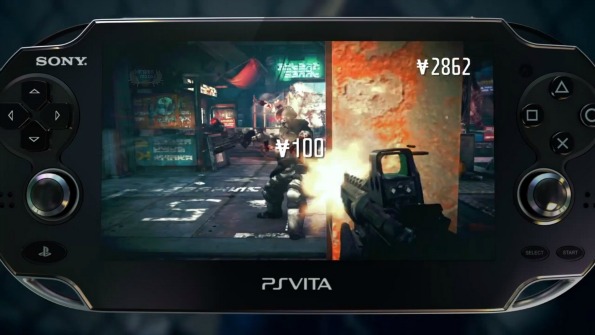 EB Games Canada is selling refurbished Playstation Vita Wi-fi systems for only $169.99. They sell the new (non-refurb) versions for $249.99 so you are saving a good chunk of change by going refurbished.
You are not only saving $80 off the regular new price, you are also saving extra money off the regular price for refurbished Vitas. EB Games usually sells the refurbished models for $189.99 so they have discounted them by an extra $20. I think that is noteworthy and perhaps pocketbook worthy.There was a funky review by someone with the handle Pizza on EB Games that I wanted to share with you:
Bought this the other night and it has been awesome, i'd rather have one of these things than an Ipod, because it does the same stuff, but also just has awesomeness within games and everything you do on it! It has a quad core processor which makes it super fast, it has very good controls: front and rear touch screens, camera, motion thing, analogs, and all the great things that make this as good as a consol, but it's small and looks awesome. Thanks EB Games!
I actually never though of how incredibly functional the PS Vita is and how, with Wifi, it might rival the functionality of an iPod. I will certainly consider it the next time I am looking into such a portable entertainment system.
Shipping totally depends on how much you are buying.
(Expiry: Unknown)