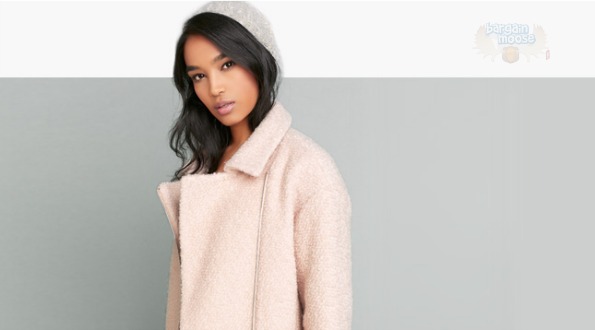 Dynamite Canada is offer free shipping with no minimum for this week. Take this time to indulge in a piece of clothing you have been eying up or haunt the sales section. They also have a whopping 50% off select blazers right now.
Both these deals are equally worthy of merit, so combined they make a stellar combo. The Basic Boyfriend Blazer was $59.90 and is reduced to $29.95 in your cart. Wear it to the office, for a job interview, or throw it over jeans and a tee for lunch out with your friends or your boyfriend's parents. Usually, Dynamite has a free shipping minimum of $50 or more, so you would not get free shipping on the blazer alone. This time you can just purchase the blazer and get it shipped to you free. All the blazers are priced at $59.90, so they will each only cost $29.95 in your cart. I do not know when the 50% off blazers offer ends, so shop soon.
There are several other deals on right now. For those cold winter nights ahead of you, get 30% off wraps and cardigans. This Open Cardigan With Faux Leather Pocketswas $49.90 and comes down to $34.90 in your cart. There are three colours to choose from and the faux leather adds a little touch of sophistication while you are bundled up.
For true bundling up, receive 30% off select outerwear right now. While not all coats are included in this offer, most will be discounted so check out the selection. If you live in the cold northern climate, this Winter Parka With Faux Leather might just be the ticket you need to a warm torso. Originally $129.90, the coat comes down to $90.93. I find it hard to spend over $100 on a winter coat, as I will only use it a few months of the year now. With this sale, you really do not have to spend too much.
You can also check out the sale section as it is absolutely brimming with great deals. Try these deals on for size:
With free shipping, you can just buy that tunic tank for $5 and get it shipped to you without anything else.
(Expiry: 27th October 2014 for free shipping)