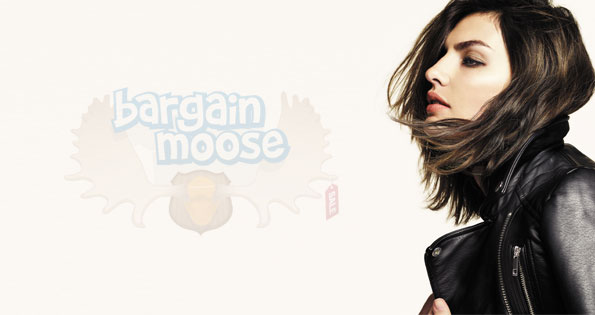 Just yesterday, I blogged about Garage's 30% discount and free shipping offer and yet it looks like their sister site, Dynamite, has the exact same offer! Until the end of the Thanksgiving long week-end, you can save 30% off your entire order and have it shipped absolutely free as well with no required minimum purchase.
I have long been a huge Dynamite fan, not only because of the affordable prices but also because of their stylish clothes. What makes their Thanksgiving promotion even better is that it's nearly site wide and extends into the sale section. An odd number of items won't boast the "30% off" label under their pictures but it looks to me like 99% of Dynamite selection will get slashed in price at checkout.
Surprisingly, the promotion actually applies to outerwear, namely newly arrived ones lie this hooded toggle wool coat. It comes down to just $111.93 (reg. $159.90) and comes in a toasted coconut colour, which is essentially brown. Although none of the clothes on Dynamite's site have any descriptions, this coat does have "wool" in its name and I can only hope that it truly is a wool coat. If it is, then nearly $100 is certainly a great price to pay, especially since the fall season is already upon us. It also has a hoodie surrounded by what looks to be faux fur.
Not too long ago, I spied a really nice plaid shirt at Winners and told myself that I would get it the next time I shopped there. The next week, I checked all of the aisles more than once but much to my sadness, it was gone. However, the open tunic in check print looks very similar to it and is actually much cheaper as it comes down to just $14 from1 it's sale price of $20 (reg. $32.90). It's also much more original than the one I had spotted as it features back pleats.
Although it's only available in a medium or large, I also quite like the georgette flare mini skirt as it comes down to just $12.60 instead of $18 ($29.90). It has a fun fur animal print and looks like it could easily be pair with just about any top. If you're looking for a sweater that you can easily just throw on when you're cold, then check out the long shaker stitch overpiece priced at $21 from a sale price of $30 (reg. $49.90). It's available in either odyssey (red) or NY blue and looks super comfy.
(Expiry: 13th October 2014)