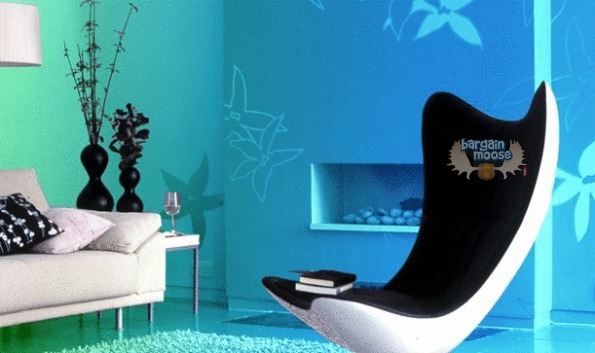 If you are getting ready to paint a room in your home or the entire house, this sale is a good one! Buy one can of Dulux paint and get the second free.
I actually recently saw this promotion on a billboard when I was driving by a paint store. I had been set on my Benjamin Moore paint and have already picked my colours for our entire home redo. We are painting all of the hallways, the kitchen, the main bathroom and one of my son's rooms. We are going to need a lot of paint! I had budgeted to do a few rooms in October, and the rest in November, but with this sale, I can get all of the paint now!
Their website has some great tools for figuring out the colours you want, and how to match them to the colours you have. I want to paint my kitchen a burgundy or copper, but my living area is blue and I need to find the right shade to make these two drastic colours work. It will be easy to do using their website.
They  have all types of paint for interior, exterior, staining and much more. They also have over 240 locations.
(Expiry: 6th October 2013)