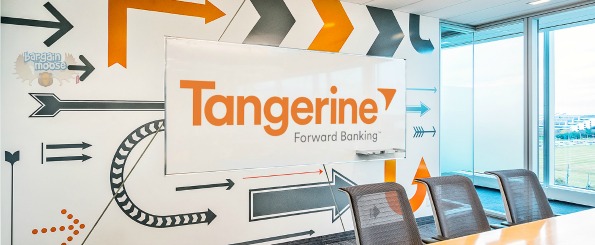 Tangerine Canada is now offering double interest - 2.10% - for six months on all new savings accounts PLUS you can earn up to $50 as well.
This promotion is fairly simple. Open a Tangerine Savings Account, Tax-Free Savings Account, or RSP Savings Account to receive 2.10% interest for six months (double 1.05% regular interest). Now, if you are near retirement, then you need to open an RIF Savings Account because you will receive 3.00% interest for six months.
On top of this double-interest promotion, you can qualify for up to $50 in bonuses. When you sign up, use orange key "Orange25" for a $25 bonus to be deposited in your account. I highly recommend getting an orange key from a friend instead, as you will receive $50 instead of $25. (Note: no personal advertising is allowed on this blog so please don't comment with your orange codes. I would like nothing more than to share my code, but those are the rules).
The second part of this promotion takes a bit of time. Set up an Automatic Savings Program (ASP) of $100 or more per month. That means money from your chequing account will automatically transfer to your savings account. All deposits will earn double interest of course. When you keep your ASP deposit going for the full six continuous months, then you will receive an additional $25 cash bonus.
Now, you will want to open a Chequing Account as well - and the $120 Payday bonus has been extended for new chequing accounts. If you are opening both a new chequing account and a new savings account (as a new customer), then you have the potential to earn up to $195 between the two (when you get a friend's orange key).
Last time I posted about a Tangerine deal, Mooser Sandy had this to say:
I've had a Tangerine account for a few years now. Its where I have my TFSA and our vacation account. I set up regular transfers to both and its great because its not part of my regular bank account, therefore I don't see the money growing and risk taking it out for something else. I have had one referral and its great, free money for both.

This promotion just started on May 11, so you have plenty of time to take advantage of it yet. For the savings account double interest promotion and $50 - $75 in bonuses, you must enrol by the 31st of July 2015.
(Expiry: 31st July 2015)