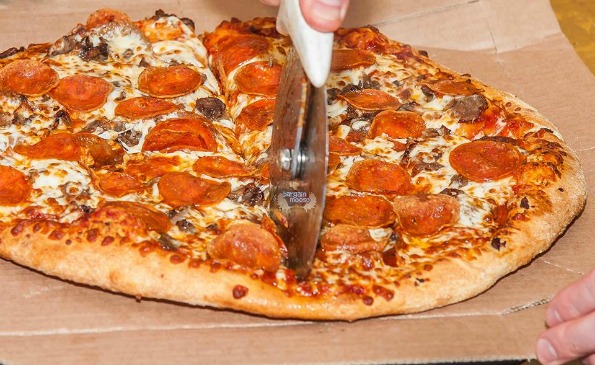 Domino's has a really great deal going on right now for a medium 2-topping pizza. You do have to pick it up, but you'll get it for only $5.99. If you need something bigger, make it a large for $7.99.
This deal reminds me a little of Little Ceaser's $5 carry out pizza, except in that case you can't really order the pizza and you get what they have ready. In this case you can order ahead, get the two toppings you want, then go and pick it up once it is ready. Dinner for a family for only $6? Totally sweet!
If your family is anything like mine, you have such limited time some nights to cook dinner, or else you are so exhausted, you'd rather eat cardboard then whip together one of those healthy and quick meals they rave that you can do. Pizza really can be a good solution. People bill it as not healthy because of all the fat in the cheese and the carbs in the bread, but really, tomato sauce, a protein and a veggie and you have a complete meal in one. Plus, pizza tastes so good.
I also noticed that on top of this deal, they have another deal, which is any two of 8-pieces of boneless wings, a medium cheesy garlic fingers, a medium 2-topping pizza, buffalo chicken wings or any of the four new speciality chicken dishes they have for another $7.99! That is pretty sweet considering for $14 you can get three dishes and feed a hungry family of five or all your friends. Or yourself, if that's what you choose.
(Expiry: 1st June 2014)