$10 off Grocery Pickup Orders + No Fees @ Loblaws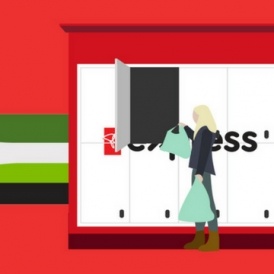 The next time you need to get groceries, why not get $10 off at the same time?
For the next three weeks, you can save $10 off two grocery orders and score zero pickup fees when you shop online at Loblaws!
All you need to do is use the coupon code GOPCX-BM when you check out and then pick up your groceries from a GO Station.
With both discounts combined, you save $20 off groceries and up to $10 off pickup fees! Just note that you need to spend at least $50 before taxes on each of the two orders to qualify for the discounts.
Here are the included pickup locations:
Whitby GO Station (PC Express Locker) – 1350 Brock St. S in Whitby, ON
Rouge Hill GO Station (PC Express Truck) – 6251 Lawrence Ave. E in Scarborough, ON
Both of those stations are serviced by the Pickering Loblaws location.
If you've never bought your groceries online before, make sure you check out our complete Guide to Loblaws Online Grocery for the full scoop on how it works.
This code is active until July 4, 2018 and excludes tobacco, alcohol, prescriptions, phone cards and lottery tickets. You can't combine this deal with other coupons.