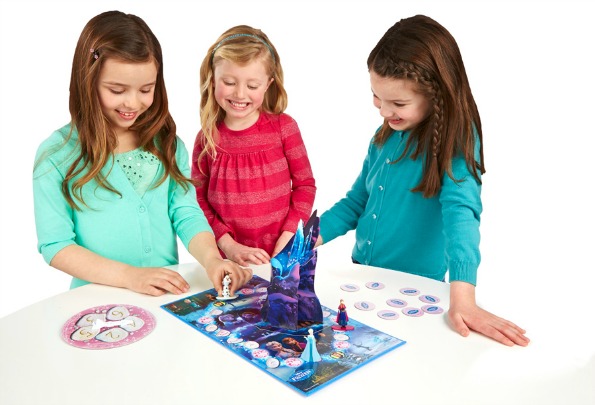 Pop-up Magic Games are a fun way for children to play characters in some of their favourite worlds. Currently, the Toys R Us Outlet at eBay Canada has discounted the Disney's Frozen - Pop-Up Magic Game from $17.99 down to $9.97. You will also receive free shipping on this game, which is worth nearly the price of the game itself.
Join Anna, Elsa, and Olaf on a magical journey. The pop-up board has a large ice palace and you can chase each other around the board with the included characters. You get Elsa, Anna, and Olaf mini-figures as well as nine friend tokens. There is a spinner, game board connector, and instructions on how to play the game. According to one reviewer at Walmart, it is pretty simple to learn:
I bought this for a christmas present for my niece and she was thrilled. It looked really neat after we put it together. It was very simple and fun to play.
I like the little mini-figures of Elsa and Anna; I think they are super cute and could probably be re-purposed for play off the board as well. I have shown a close-up of the three figures below. For just under $10 and free shipping, you really cannot go wrong with this game. It will make a nice and affordable Christmas gift for your own kids, or the kids of friends and family. It is Disney, it is Frozen, and it is currently 44% off.
Let us talk price comparisons. To buy this directly from Toys R Us where it is also on sale (of course), you would need to pay nearly $10 shipping unless you reached that $49 minimum. The game was $16.93 at Walmart Canada, but is now sold out. All-Star learning sells the game for $19.99 right now. At Amazon Canada, the game is sold by a Marketplace seller for $24.95 but fulfilled by Amazon. You are getting the best deal at eBay Canada.
This game just went on sale today, so there should be plenty left in stock for you to snap up and then stick in the Christmas gift storage closet or trunk. I am so pleased that this comes with free shipping and absolutely no minimum - it really makes this deal pop!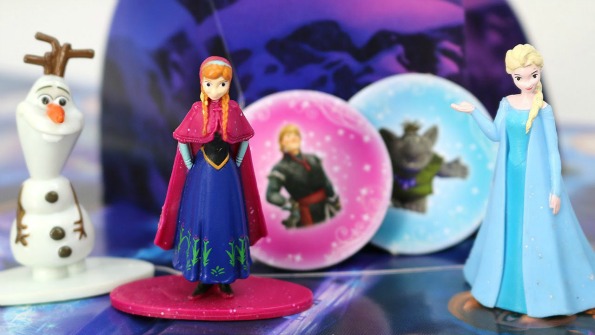 (Expiry: Unknown)