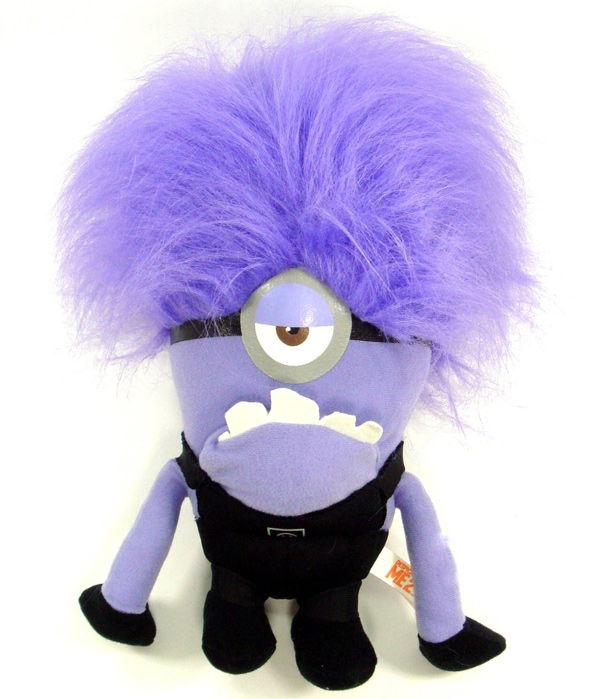 I've found an astoundingly low price on this cute plushie on Amazon Canada! I was checking out their movers and shakers page, and this Despicable Me 2 Evil ONE EYED Purple Minion 10" Plush Toy stood out like a sore thumb. You can grab this little fella for a mere $4.21 and that's with free shipping too!
The toy is sold by a marketplace seller on Amazon, they're called "bright deal." If you click through the above link and see other sellers, please make sure you choose the "bright deal" option as this store is located in Canada and ships from within Canada. There are a number of other sellers at similar price points but with Asian origins, meaning they would take longer to get to you.
In comparison, I can't find the purple evil minion for sale at any other Canadian online retailer. But, I did find a few other minion models from which to compare prices. It's $13 on TRU for a plush Stuart, there are least $12+ on Walmart.ca, and $15+ on Chapters. The price from this Amazon seller is really superb. I cannot believe it's less than five bucks for this type of thing! This would make a lovely Christmas gift for any little fan of the minions.
I actually just watched the Despicable Me 2 movie a couple of weeks ago, I was late to the party. I found it excellent though and I really loved it when the minions turned purple. There were quite a few good jokes and I even laughed out loud a couple of times – this is super for a kid's movie! My five year old daughter loved it too. She has minion-mania!
(Expires: Unknown)