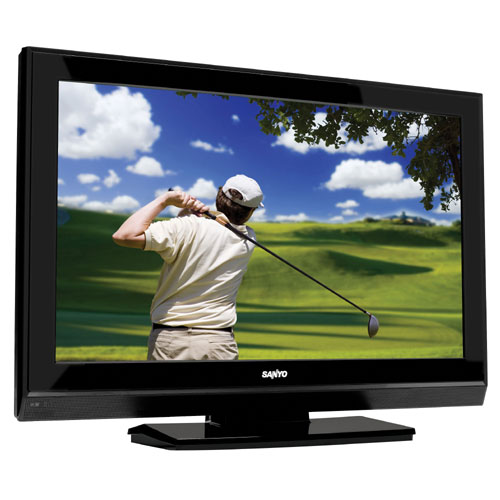 This week at Dell Canada, their TV deal of the week is the Sanyo 32" LCD32E3 wide-screen LCD HDTV for only $419 with free shipping!
The TV seems to be a pretty decent bargain for the price, as it was previously $529 and has been discounted by $110.
Highlights:
1366 x 768 resolution (TV mode)
Up to 1360 x 768 resolution @ 60 Hz (computer mode)
Built-in NTSC & ATSC tuners
Stereo sound and integrated front speakers
HDMI, component, S, computer and composite video input
480i/480p/720p/1080i
I remember when I got my first 32" TV - I thought it was huge at the time! But nowadays, a 32" is kind of like the bare minimum you would want for your main television. A 42" is far sweeter... but it depends on your budget and the space you have available I guess.