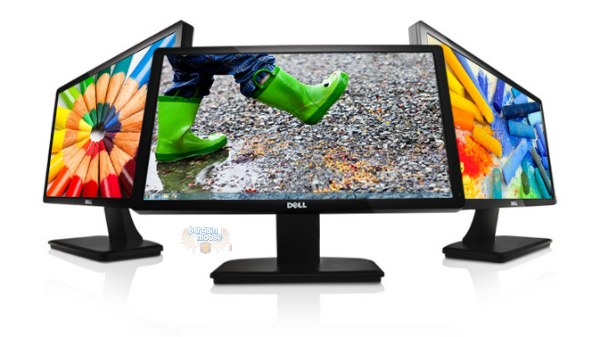 If you need a monitor but are on a strict budget this is the monitor for you. Backed by the name and quality Dell is know for.. this Dell 20" IN2030M Flat Panel Monitor with LED backlight is marked down to $89.99 from it's original price of $159.99 That is a savings of $70!
About the monitor:
Dial up your multimedia and family entertainment experiences with rich color and vivid images on this 20" widescreen HD monitor with LED backlight. Enjoy 1600x900 at 60 Hz HD resolution, a mega-dynamic contrast ratio, energy-conscious design and more – all at a great value.
It has a 5/5 star rating with 7 reviews. Here is one of them:
I am using this monitor from 2 weeks, Excellent monitor from DELL, I checked a lot of LED monitor's but not perfect suit for Windows 7 Operating System, IN2030M monitor supports without any problem using Windows 7 64 bit. Those who are using Windows 7 if you want to purchase 20" go for this, excellent colors for movies, photos and text readers.
This is part of Dell's Second Round Electronic Sale, check the rest of the deals out! Deal ends 6th, October 2011.