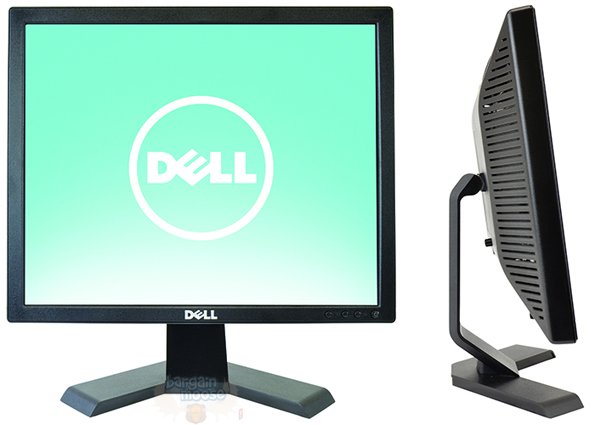 If anyone is on the lookout for a basic monitor and you're on a budget, then we've got the deal for you. Future Shop and Best Buy Canada are selling a refurbished model of the Dell E170S 17" LCD monitor at a reduced price – it's steal at only$59.99 with free shipping!
The monitor is in stock at both of the above sister sites, so you can buy from whichever you prefer.
I actually first stumbled upon this monitor in a 50% sale @ Staples here, and I thought it was an amazing price there at $69.99. But lo and behold, when I started to price compare, I found it even cheaper from the above sites!It's also $79.99 from Shop.ca. Now, I know it's only $10 less expensive than the next best Canadian competitor, but this is an incredibly low price point for a good branded monitor, so I thought it was definitely worth a post here on Bargainmoose.
The fact that it is a refurbished model is something you might want to take into consideration. However, it does come with a 90 day parts and labour warranty, so that's a bit of peace of mind for a couple of months at least.
This size and shape of monitor is pretty out-of-date now, as you're probably aware. Most monitors nowadays come in the widescreen format, but this isn't quite that (it's the old 4:3 format). But if you needed a cheap monitor for anything, then consider this one. For example, my partner has been going on about installing a little computer in the lounge with a lot of entertainment on it, a kind of media PC. It would need a monitor on it (unless he could hook it up to our TV). This type of thing would be ideal.
(Expires: unknown)