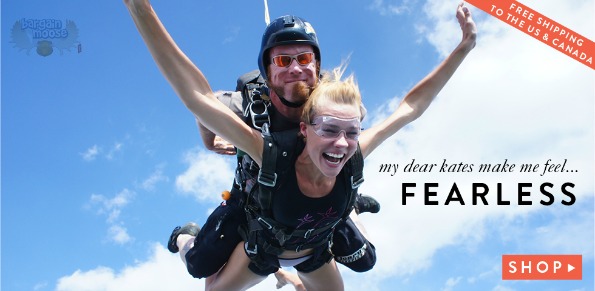 Dear Kate (US) makes leak-free lingerie perfect for your period, new mothers, and menopause. Currently they are offering free shipping to Canada and have a coupon code this weekend to get $5 off your order.
Click here to shop @ Dear Kate now
Coupon Code: dahlia
Discount: $5 off
Expiry: 30th June 2013
The coupon code is in honour of them having just released a new collection called Dahlia - a lovely low-rise pink collection of leak-resistant underwear. You can get them in either the mini-liner or full liner hipster... or in a thong. You can also choose from the other collections as the $5 off coupon is good on anything. Prices for the basic line start at $28 per pair (or less if you buy in packs of 3) which comes down to $23 after coupon and for the fancies they are $33 - $34 a pair... or $28 - $29 after coupon.
I own a pair of these and they are fantastic for pairing with things like the Diva cup or tampons for a little extra security. I recently ordered another pair and just won a pair on Tuesday by answering their Trivia Tuesday question correctly on Twitter. I think every woman needs a couple pair of these in her drawer for those days.
All prices are in USD. They ship from the USA but I have not had duty charges on Dear Kate packages... yet.