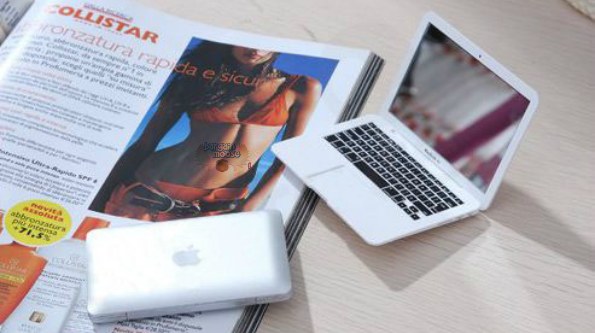 This is totally awesome, geeky and wicked! Pay only $9 for a Mini MacBook Makeup Mirror voucher (regularly $45.99) at Deal Ticker Canada. Shipping and taxes are included so there are no hidden charges.
If it redirects you somewhere funky - this offer is to be found in Saskatoon, but delivery is free across Canada.
You can buy unlimited vouchers (would make excellent gifts!). However, the vouchers need to be redeemed in 3 months. I could see stuffing a few stockings for Christmas with these... perfect gift! I might get a few for the fellow geeks in my life. This is a great gift for those friends of yours with an iPhone, iPad and Macbook. You know: the Apple lovers!
The deal is on for another 6 days.