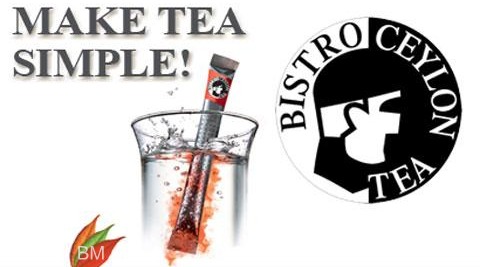 You have 14 hours left for a really cool Canadian deal. Spend $17 to get $50 worth of Ceylon Tea Sticks from Bistro Tea Canada. This is through the new Canadian deal place, Dealicious! You can order the tea sticks online and can use up to 3 vouchers per order.
Make sure to choose Mississauga as your city to see the deal!
Further Details:
Valid for Ceylon Tea Sticks.
Valid for online orders.
Up to 3 vouchers per order.
Online orders under $99 subject to $10.95 shipping fee.
Orders over $99 receive free shipping.
In my house we have an entire cupboard full off tea and drink it frequently. The hardest decision is always : what kind of tea do you want?
Bistrotea is simply smart ...it enables proper dosage without wastage, it doesn't drip neither does it need wringing! It is also a perfectly well designed stirrer.