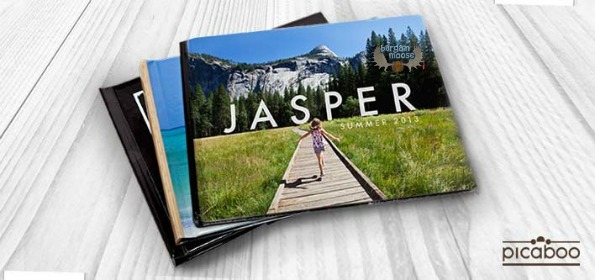 We've had a few photobook deals lately, and this one is another good one for Picaboo. Buy the Dealfind to get a custom classic 11x9 hardcover photo book with 40 pages for only $18 (a $60 value).
Your voucher doesn't expire until January, so this would make a great gift idea for that hard-to-buy-for person. Photo books are a nice, personal touch, but if you don't have access to their photos or their memories, you can be out of luck. By getting this deal, you let them make their own book, in the style and theme they want, but without the cost. I love creating photo books so I wouldn't say no to this deal!
The book you are getting is just classic, but there are lots of themes to choose from. I love that it is the hardcover version, because I think they are more durable and longer-lasting.
The deal doesn't say anything about shipping, so I assume you'll pay the regular shipping rates from Picaboo. Check our forum before you checkout, as there is a free shipping code in there right now, which could work. That would be quite the deal.
(Expiry: 20th October 2013)