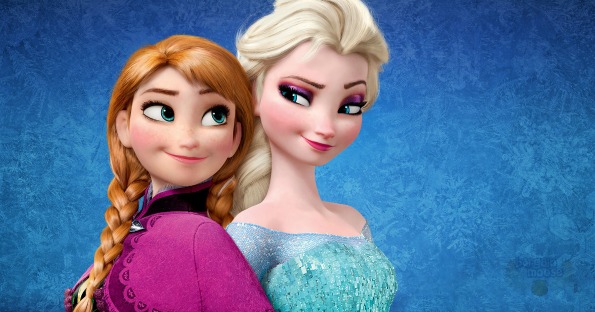 Dealathons Canada has a fantastic deal for any of your Frozen movie lovers out there. Dealathon is selling a Frozen Princess Elsa and Princess Anna Doll Set for just $29 but when you use the coupon codeMERRY10 - the price comes down to just $26.10. The retail value of this set is $50 and you receive free shipping on the dolls making this deal even sweeter.
I have seen many pairs of dolls on deal websites like these, and these ones are one of the far better replicas of the sisters from Frozen. Each doll measures 29cm in height and comes with their most popular costume. Elsa is my personal favourite, but some people prefer Anna. I think having both dolls is better because you can then act out alternate endings to the story.
In my version, Elsa kills that horrible ass of a prince by slowly freezing him to death. Then Anna and Kristoff marry. Someone flame-broils that super annoying snowman, and the reindeer lives a life of contentment and lots of carrots. Elsa goes into architecture creating an entire ice city of intricately carved homes that becomes a tourist attraction - attracting people from all over the world. She meets a total dark knight of her own and they live happily ever after.
Nearly 2300 of these doll pairs have already sold, so you can assume that this pair is on many children's wishlists this Christmas. The cheapest I have found a two-pack of the same size of dolls (around 13") has been about $40. Your dolls will be shipped automatically to the address entered at checkout within two to four weeks of purchase. You do not need to redeem the voucher. I suggest ordering sooner rather than later so you get them in time for Christmas. You should still have enough time if you buy them now.
I think the best popularity measure for Frozen is how many Elsa and Anna costumes showed up on your doorstep on Halloween. I saw this cute little meme that suggested a drinking game: take a shot for each Elsa that showed up for candy. I think that would result in many very drunk parents handing out treats! I was at Emerald city Comic Con in Seattle and there was a ton of girls dressed up like Elsa and Anna there as well this spring.
(Expiry: Unknown)