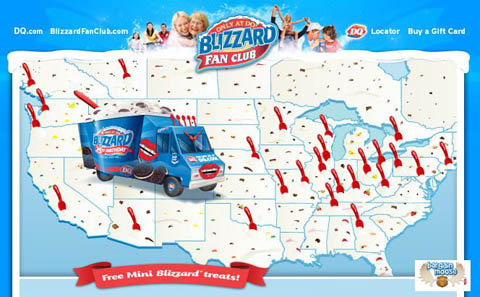 Celebrating their 25th birthday, Diary Queen is stopping off at 25 locations around the U.S. and Canada and giving out free samples of their new Mini Blizzard Treat.
The Tour will be making 3 Canadian stops at Vancouver, Calgary, and Toronto. Each city will have 3 individual party stops. Click on the city details for more information. The BlizzardMobile will be stopping in Toronto May 17-18, Vancouver July 26-27, and Calgary August 12-13 for this 2010 tour. They will be giving away free samples of the Mini Blizzard Treat at these party locations.
Mmm, free ice-cream during the Summer, what a genius idea!