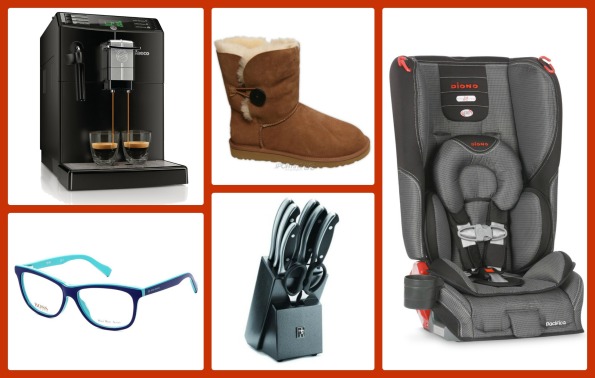 Cyber Monday couldn't wait until midnight for Shop.ca, so you can start shopping right now and enjoy discounts on many items for everyone in the family. I see discounts of up to 77% off items in a variety of categories like household, apparel, electronics, baby, toys, and more. Shop.ca also offers totally free shipping with no minimum purchase, and free returns too if you are not happy with the product you receive.
At Shop.ca, Cyber Monday brings discounts on espresso machines, car seats, boots and more. I am pretty impressed with the variety of items and the amount that they are discounted. You can shop for items your family needs, or perhaps even snag a few Christmas gifts- the option is yours.
Here are some of the Cyber Monday Canada sales at Shop.ca right now:
Home:
Apparel:
Electronics:
Children:
Health & Beauty:
Other:
So as you can see, there are quite a few popular items discounted during this Cyber Monday sale at Shop.ca. Just keep in mind that there are even more items on sale, I just didn't list the entirety of them. Be sure to have a browse through and find some discounts that suit you and your family.
I adore the fact that Shop.ca offers free shipping on any and all orders, seriously. It is like adding a teaspoon of sugar to your coffee. It makes something perfect just a little bit sweeter, and I love when deals get sweeter. And don't forget to use our exclusive coupon codes here for extra potential discount!
(Expiry: 30th November 2015)