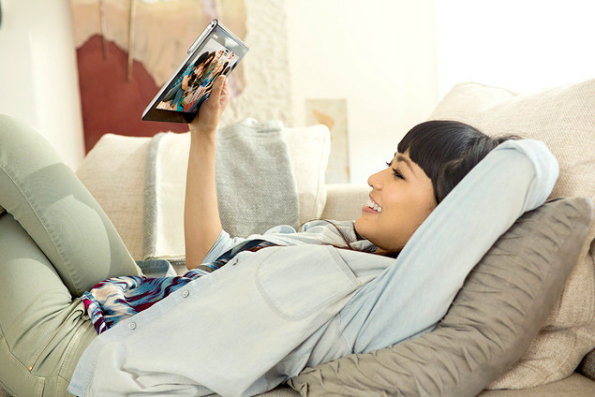 Texture by Next Issue has one SWEET Cyber Monday deal on for magazine and book lovers. Sign up for a free 30-day trial and receive a FREE $25 Indigo eGift Card when you make your first payment after the free trial.
Text Issue is a subscription based system where rather than subscribing to "a" magazine, you receive unlimited access to over 100 magazines for one monthly fee. The idea is to read more magazines for less money. If you subscribe to a few magazines, your kids subscribe, and your hubby subscribes, then it might be a good idea just to sign up for unlimited access to your magazines instead of so many individual subscriptions, which probably cost you more money.
There are two different subscription options.
Unlimited Basic will give you access to 175 magazines including Consumer Reports, Chatelaine, Esquire, Men's Fitness, Vanity Fair, Vogue, O, and many more. This subscription costs $9.99 per month. I recommend this subscription primarily if you are new to magazines as it is a good way to get your feet wet AND it is the least expensive option.
Unlimited Premium gives you access to all the magazines in the basic, as well as sought after weekly publications like People, Hello! Canada, The New Yorker, Sports Illustrated, Maclean's, Time, Entertainment Weekly, and more. This subscription to 187 magazines costs $14.99 per month.
Your free thirty-day trial can be for either of these plans: the premium or the basic. I recommend the basic - not just because it is a good way to get your feet wet - but because it is the least amount of money 'out' for you to receive the free $25 Indigo eGift Card after first payment. In total you will receive a two-month subscription to 175+ magazines AND a $25 Chapters Indigo eGift Card for the low price of $9.99. Is it worth it? I would say so.
You can always cancel after your first payment if you do not want to continue with the magazine subscription. Or, you may find that you love having access to 175+ magazines and are not sure how you lived before such a service. Either way, you get a free trial month and a free $25 Gift Card.
(Expiry: 5th December 2015)