I just found a super hot coupon code for CowCow.com that will give you the mouse pad of your choice for $1 USD along with free shipping for your mousepad. Either customize your own mousepad or choose from one of the mouse pads already designed. With mousepads costing up to $22 and shipping costing $4.99, you can really save a huge chunk of money.
Click here to shop @ CowCow.com now
Coupon code: ZGIVEMEJ3D42
Discount: Mousepad for just $1 USD
Expiry: Unknown
I went out of my way to find the most expensive mouse pad I could find to make sure the coupon code would apply. The Skyponypattern Mouse Pad (Heart) has adorable frolicking ponies on a heart-shaped mouse pad. It retails for $21.99 and shipping would cost just $4.99 for this single product - yet it comes down to just $1 in my cart with coupon.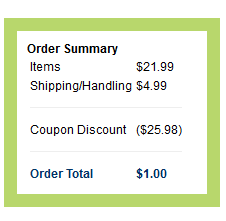 Here you can see that there was no problem taking off the full price of the mouse pad and the shipping even though this is quite an expensive mouse pad. You can, of course, customize your own but I really like some of the designs that are already available.
I was thinking about different themes for mouse pads. For Halloween, I picked out this Halloween Cate And Moon Searching For Secret Mousepad (Heart) for $17.99, now just $1. This is also how I found out that additional mouse pads will cost you just $3.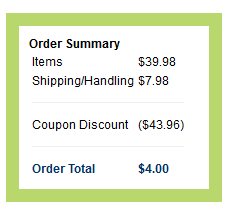 That cart you see above is the Halloween and the Pony mouse pads in my car together. The first one cost $1 (as you see from the first screen capture) and the second mouse pad costs only $3. All costs are in USD, but this is still an extraordinary deal.
I highly recommend taking advantage of this deal and the Custom Sleeping Mask for just $1 that Brooke mentioned a few days ago. Both the sleeping masks and the mouse pads make excellent stocking stuffers for that December holiday we all know and love. Personally, I am thinking of getting one of each - one mask and one mouse pad - and sending them as 'thinking of you' gifts to a few people I haven't seen for a while. it is always nice to receive a surprise gift in the mail to know someone still cares.