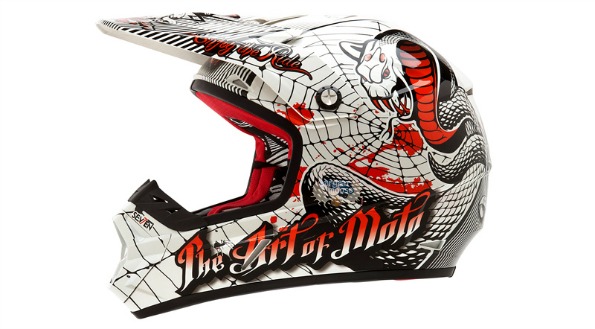 Spend $150 at Crazy Al's Biker Leathers and get 25% off everything you buy with coupon code.
Click here to shop @ Bikerleathers.ca now
Coupon Code: 25OFF
Discount: 25% off $150+
Expiry: 1st June 2014
From what I can see, we haven't yet told you about Crazy Al's Biker Leathers, although we have a fantastic coupon page for them with lots of juicy coupons to save you on all your biker-related purchases. This coupon can be used on clearance and sale-priced items as well, although their clearance section is very slim. There are sales all over the site though, so I suggest you shop for what you want and hope you get a sale to use with this coupon code!
I don't ride a bike, although I love them and always wanted to get my own, but now that I have kids, I am just too paranoid. Maybe I'll live the dream when I retire and my kids have moved out and be a total free rider.
I found this world's smallest lightest dot beanie helmeton sale, although it is only available XL or 2XL so if you've got a larger head, you are in luck! It was $149.99, now only $99.99 and fortunately for you, you still get to spend another $50 to get your extra 25% off.
Gloves area always an option, like these First Manufacturing men's heavy cowhide gauntlet with elasticized knuckle motorcycle gloves. They have amazing reviews about their beauty and quality. They were originally $58.29, now $53.29, which is only a $5 savings, but add the coupon code with the beanie and you'll really save.
Rather than paying a total of $208.28, you'll pay only $117.96, which is a substantial savings!
Shipping is free once you spend over $199, so you might as well do that to save the $17 shipping charge.