Here are the new deals posted for the week for Costco West locations (B.C., Alberta, Saskatchewan, and Manitoba locations) for the week of Aug. 15 - 21.
Have you joined our friendly Costco Canada West Deals Facebook group yet? You can find unique deals, as well as post deals that you find!
Some of the best deals on this week are on Purex Premium toilet paper, where you'll save $5 on a 40 roll pack. School supplies such as Bic Write-Out Correction tape are selling for $5.89 after saving $4. shelf stable pantry supplies for back to school lunches are also starting to add up in savings so you can start stocking up. There are lots of new small kitchen appliances and cook ware.
Costco always displays their weekly coupons online. To the best of our knowledge, these are the current prices, but in-store prices always take precedence over our listed prices. Keep in mind that any prices ending in .97 can fluctuate from store to store.
Have you read how to save even more money at Costco?
If you're a Costco East shopper, You may wish to check out this week's Costco East deals.You can join the Costco Canada Eastern Deals Facebook group
Groceries/Pantry
Freybe sliced cervelat salami, 2 x 375 g - $11.49, reg. $14.49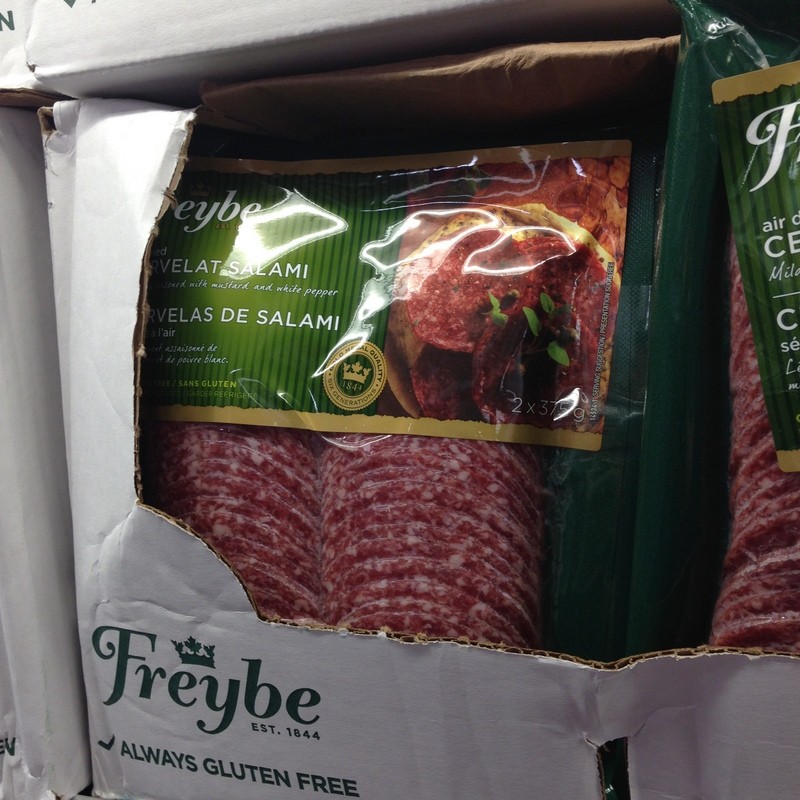 Grimm's Yours Naturally turkey pepperoni 1 kg - $10.49, reg. $13.99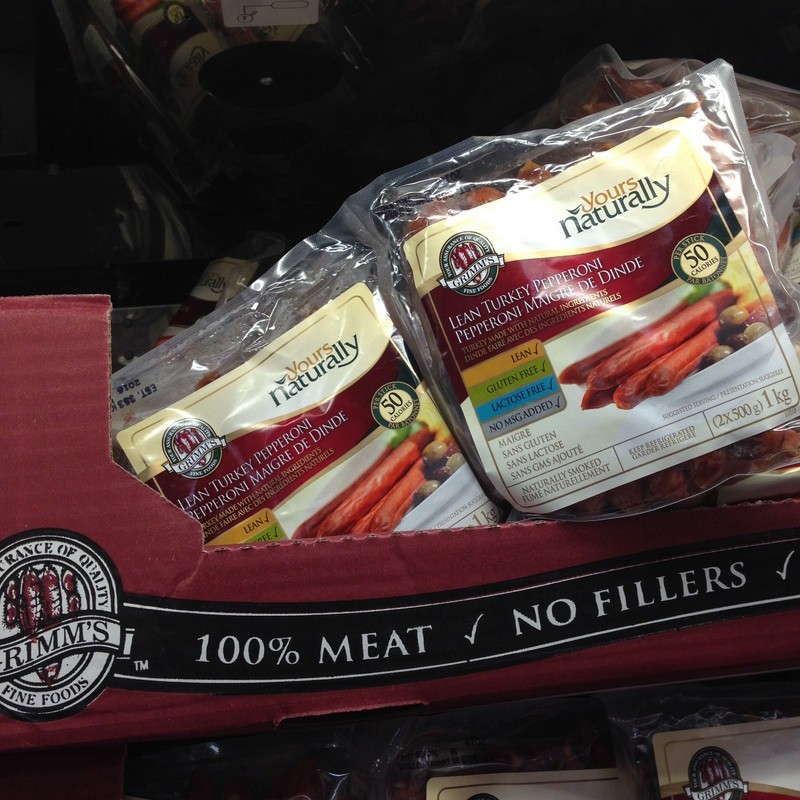 Cardinal roadhouse pork back ribs, 908 g - $11.89, reg. $14.89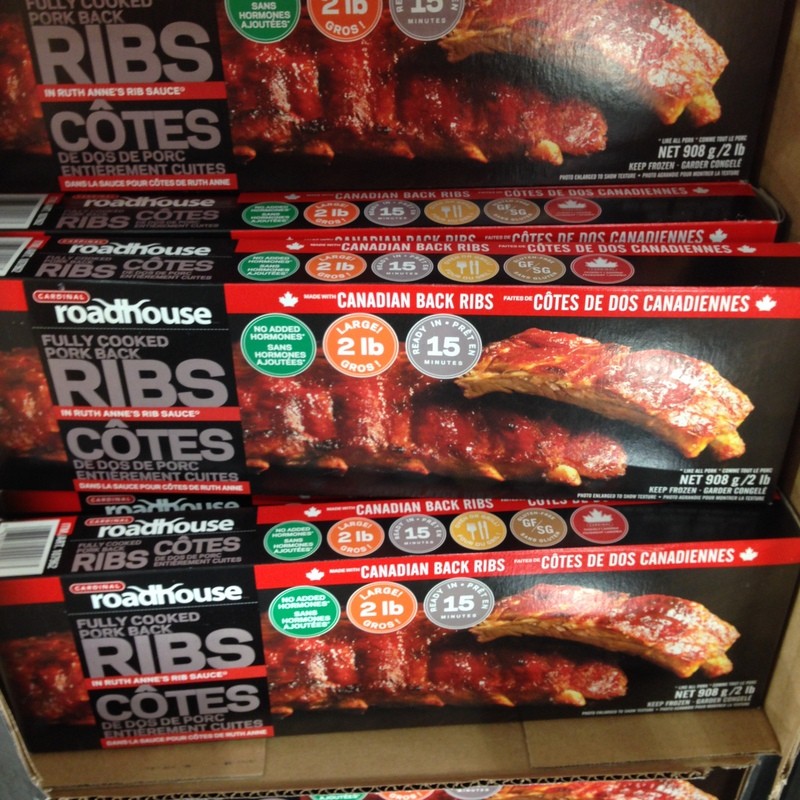 TGI Fridays potato skins, 992 g - $10.49, reg. $13.99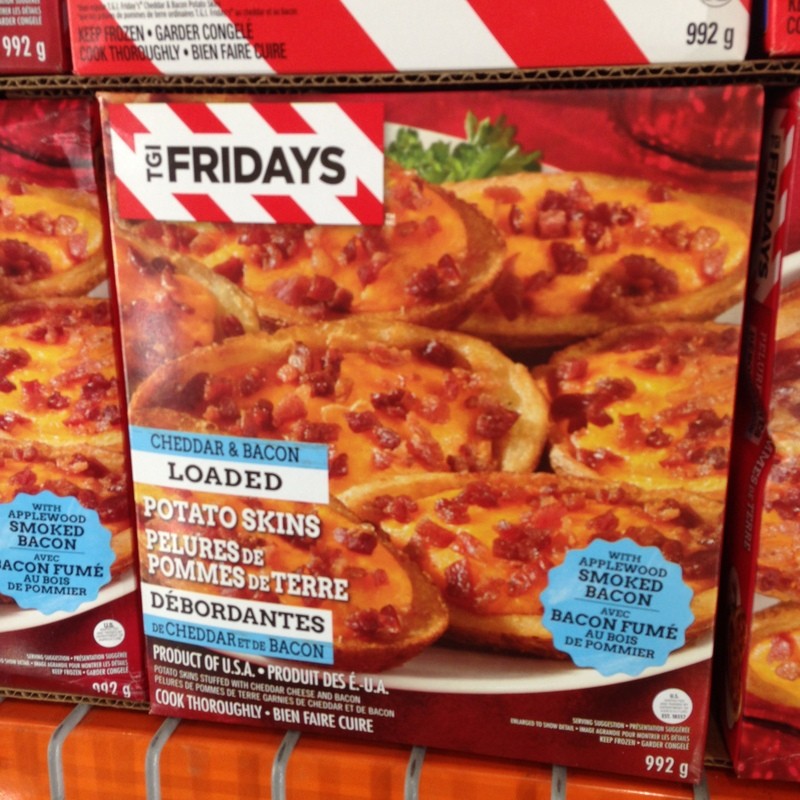 Olivieri 7 cheese tortellini, 3 x 750 g - $11.99, reg. $15.99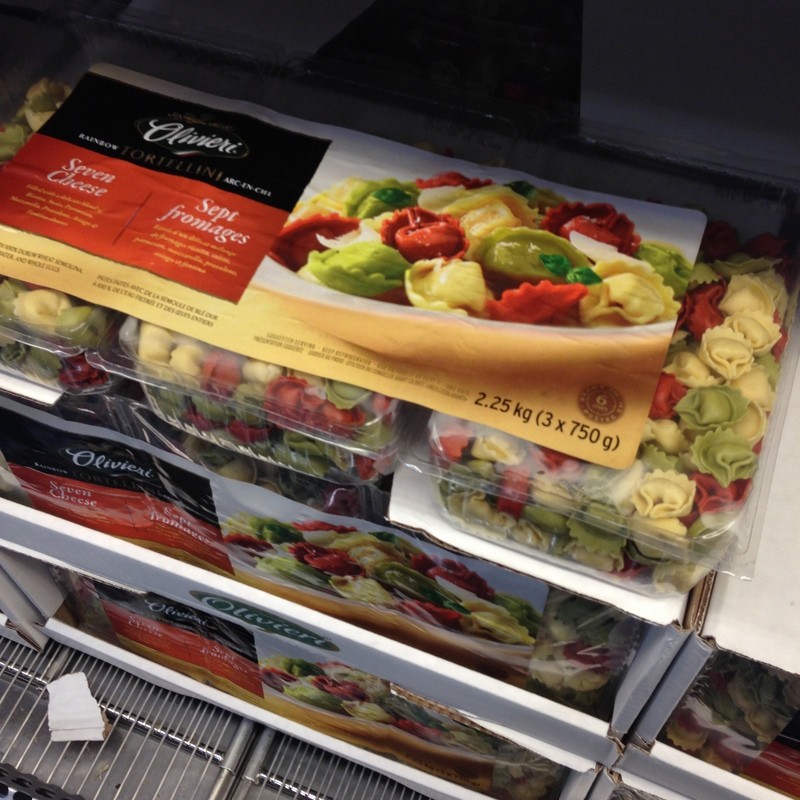 Pillsbury pizza pops pepperoni & bacon, 30 x 100g - $13.99, reg. $17.99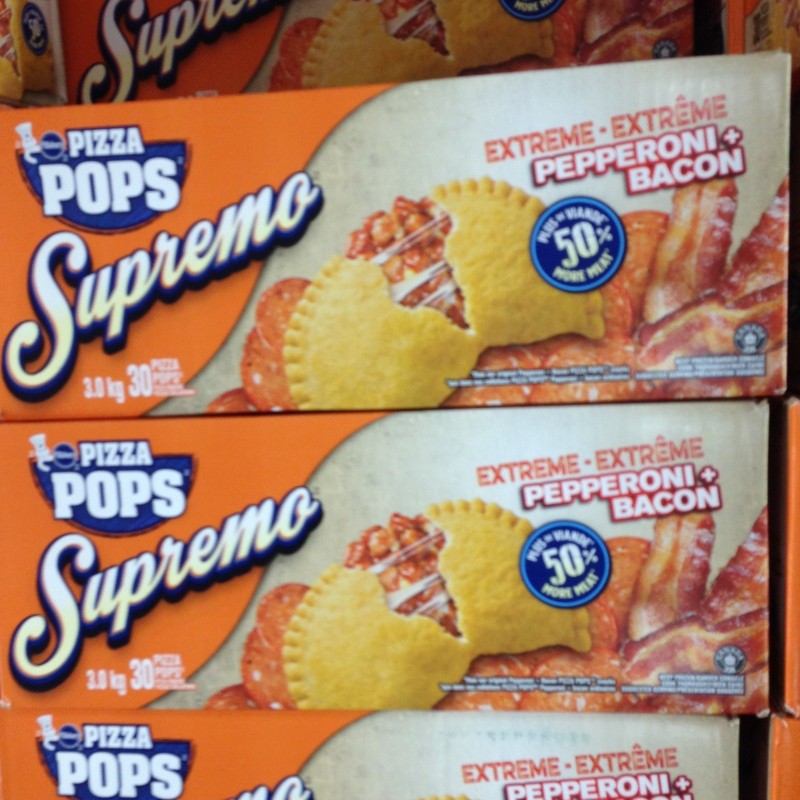 Pinty's buffalo chicken flings, 907 g - $8.99, reg. $11.99
Budweiser prohibition brew, 24 x 355 ml -$25.99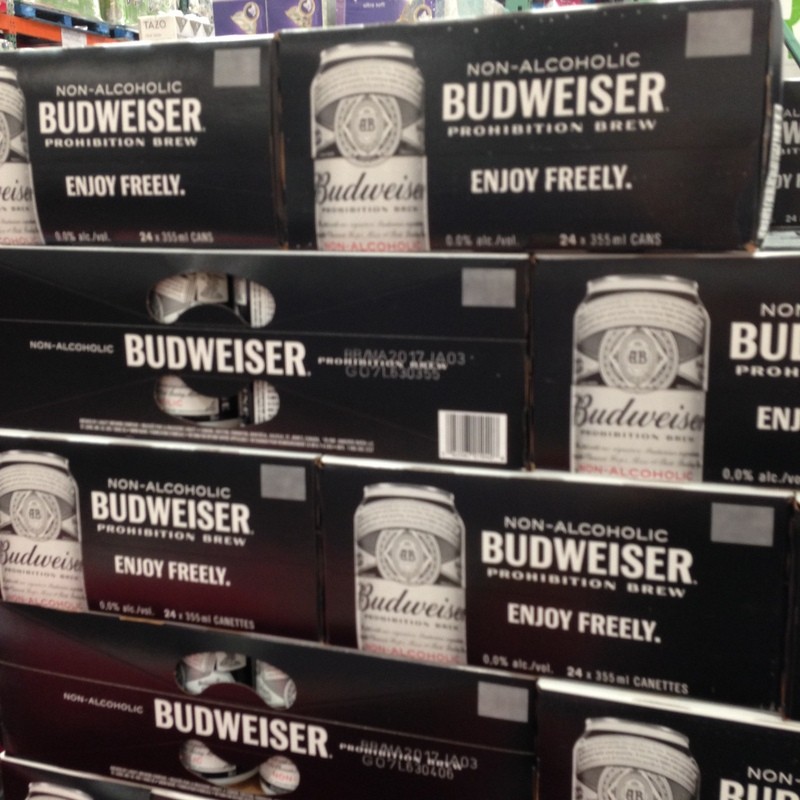 Amp energy drink, 24 x 473 ml - $19.99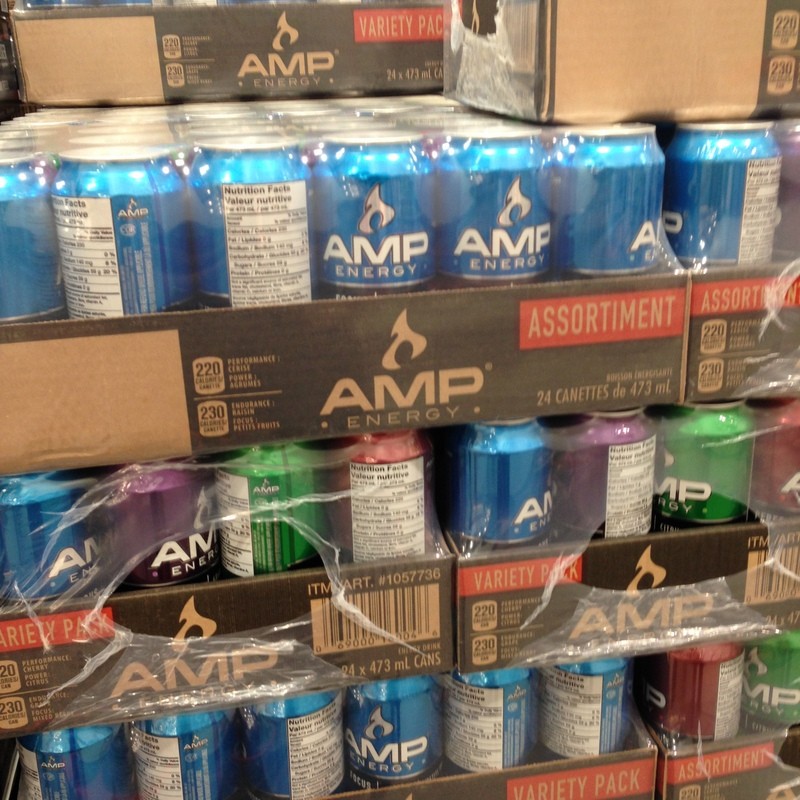 Perrier, 6 x 4 x 330 ml - $13.89, reg. $17.49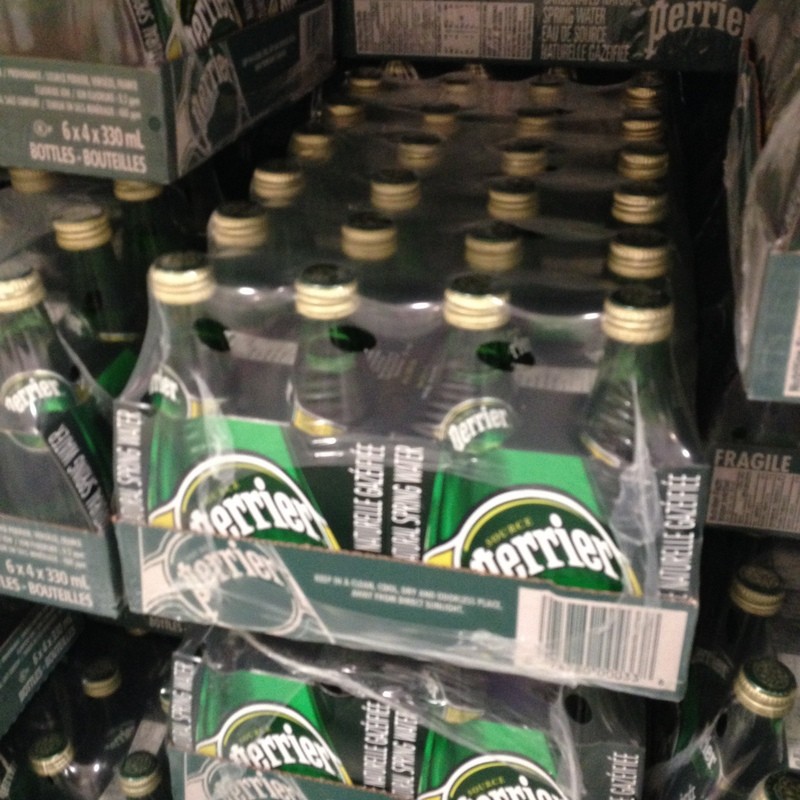 Izze sparkling juice beverage, 24 x 250 ml - $13.99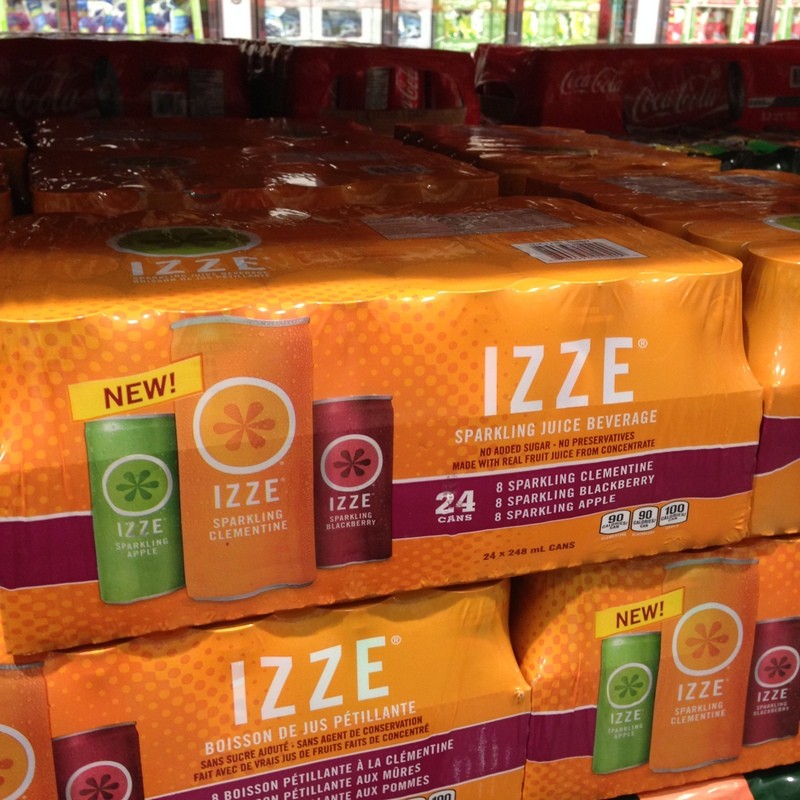 Goodhost iced tea, 2.35 kg - $6.49, reg. $8.49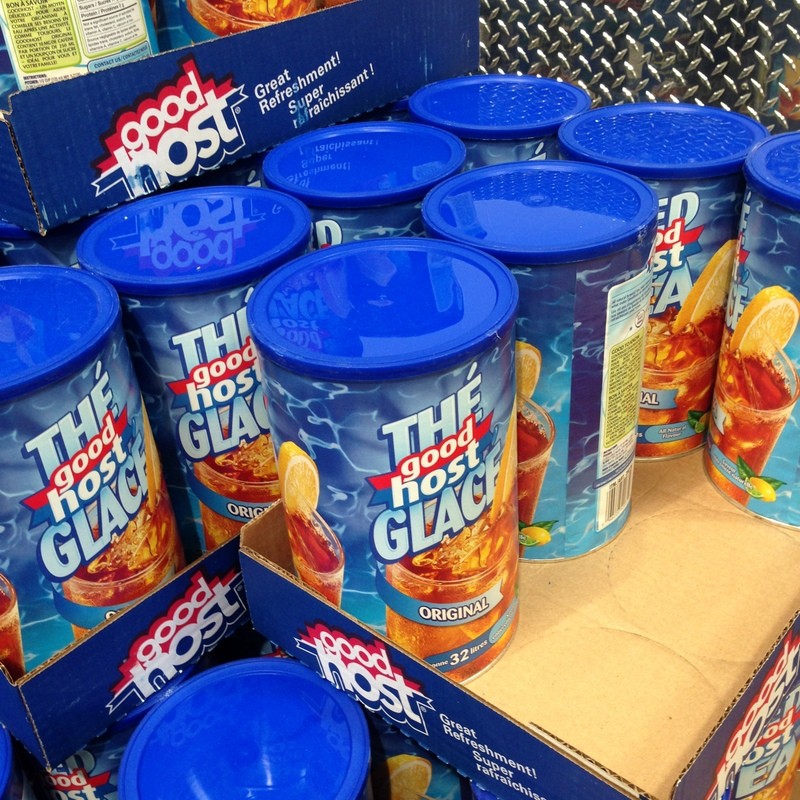 Kirkland Signature iced tea, 3 kg - $7.99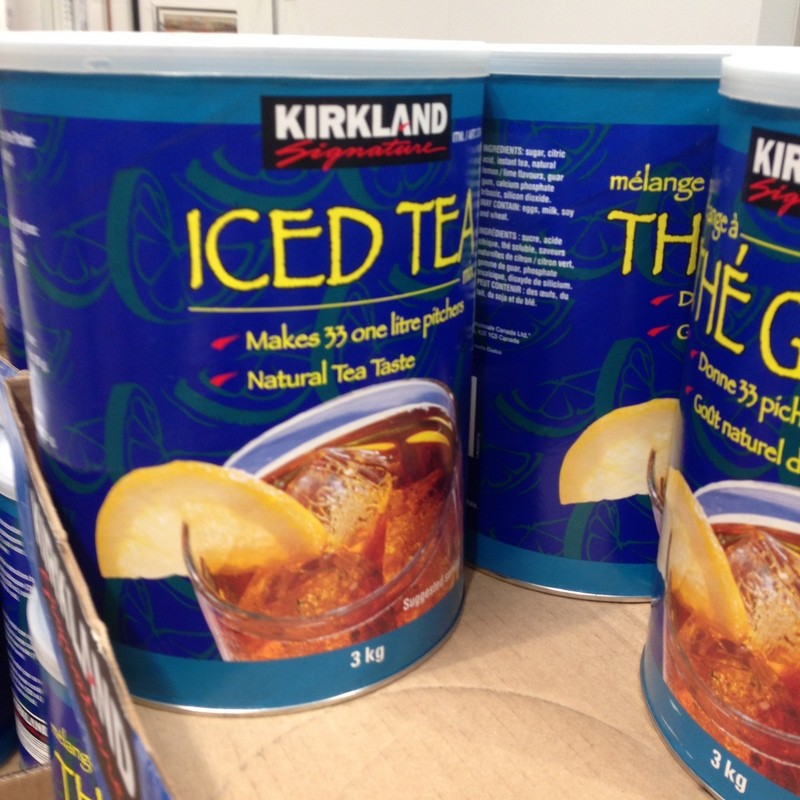 Nestle skinny cow multi pack, 15 x 106 ml - $9.99, reg. $13.99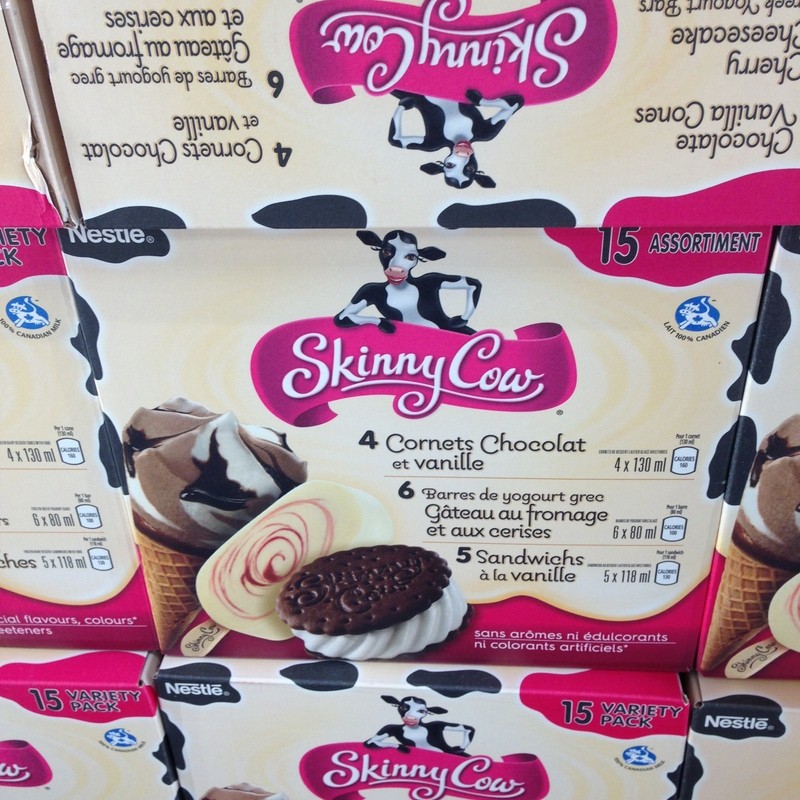 Traditions variety pack, 24 count - $12.49, reg. $15.99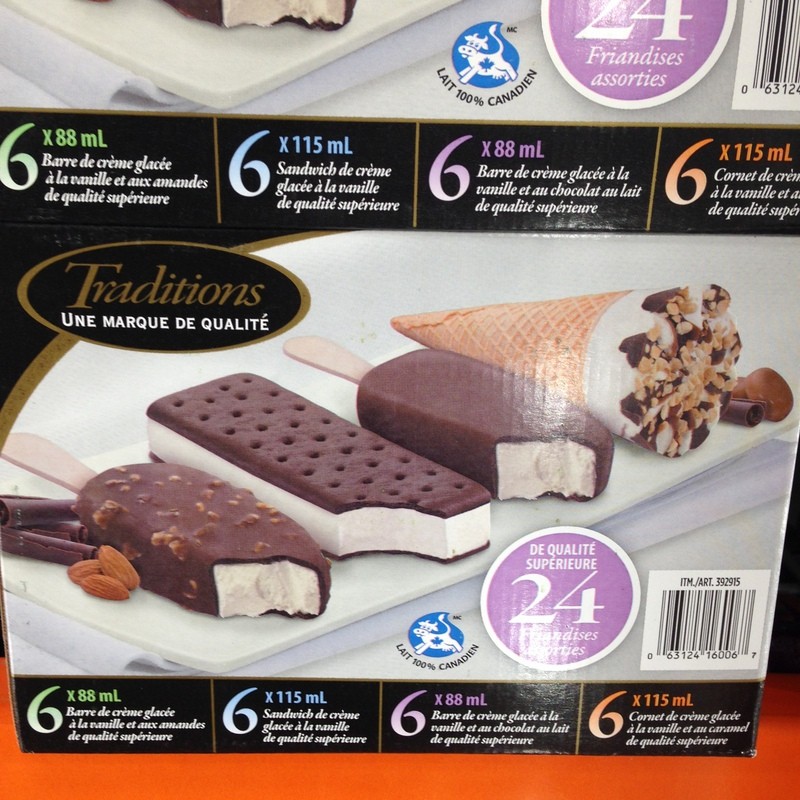 Angie's kettle corn, 652 g - $4.89, reg. $6.89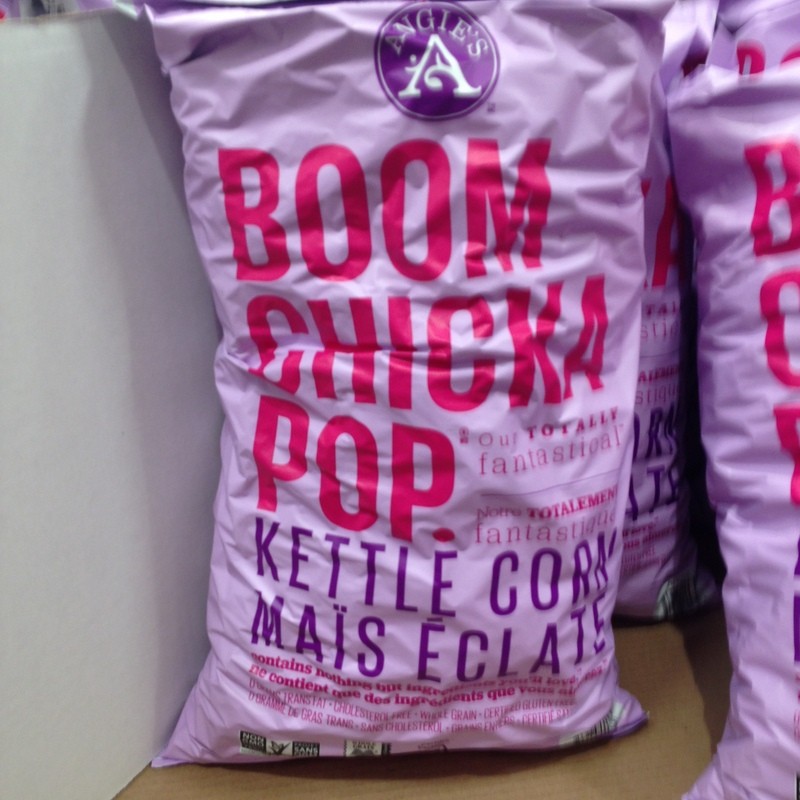 Black Diamond marble cheesestrings, 40 pack - $9.49, reg. $12.99
Yoplait YOP, 15 pack - $8.69, reg. $10.99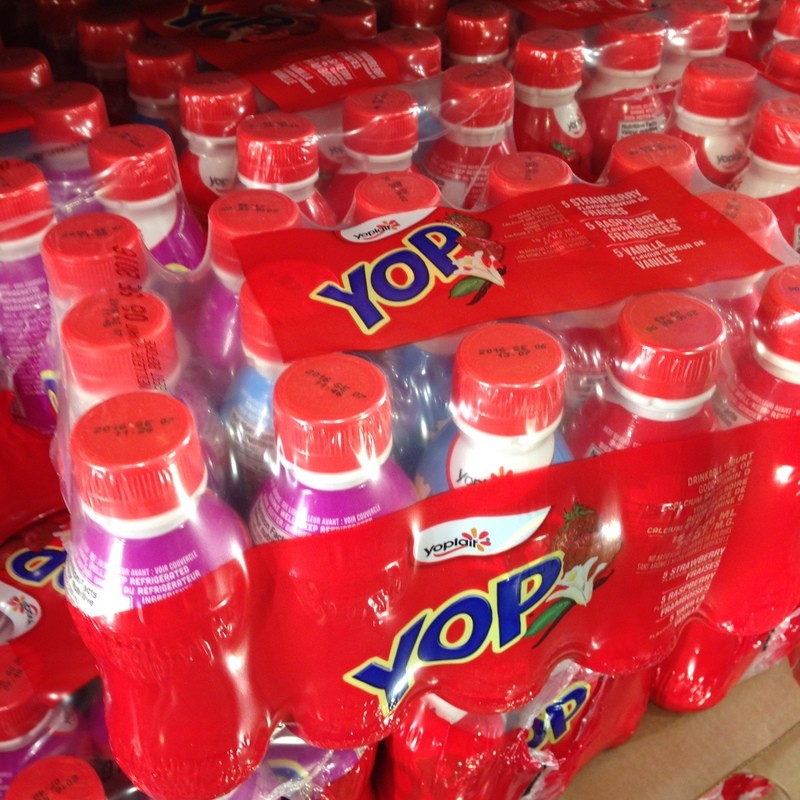 Starbucks VIA instant coffee, 26 count - $15.99, reg. $19.99
Becel margaine, 2 x 1.22 kg - $10.49, reg. $11.99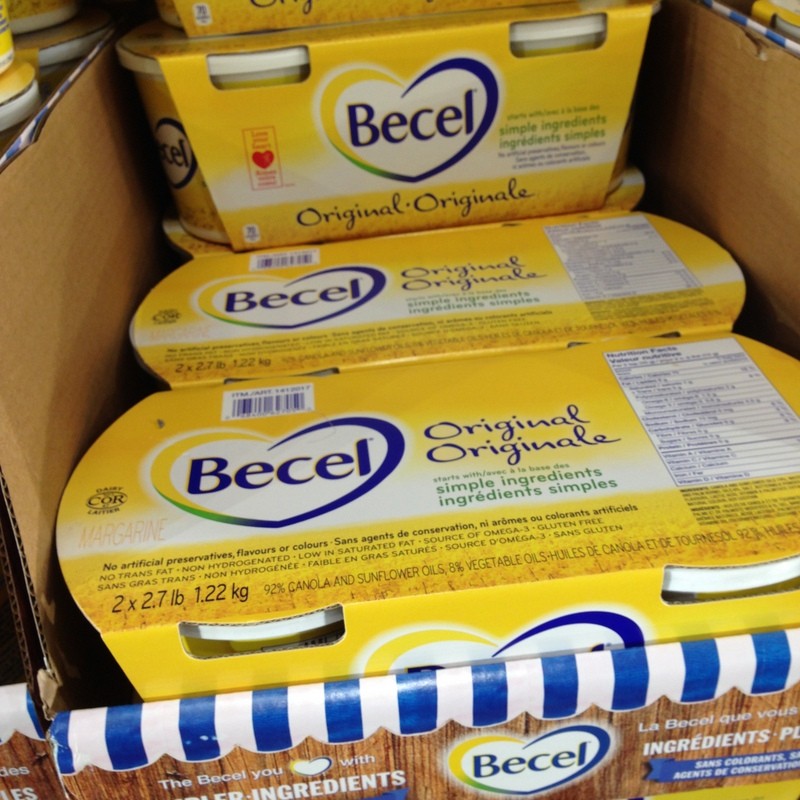 Philadelphia light cream cheese, 2 x 500 g - $8.79, reg. $10.99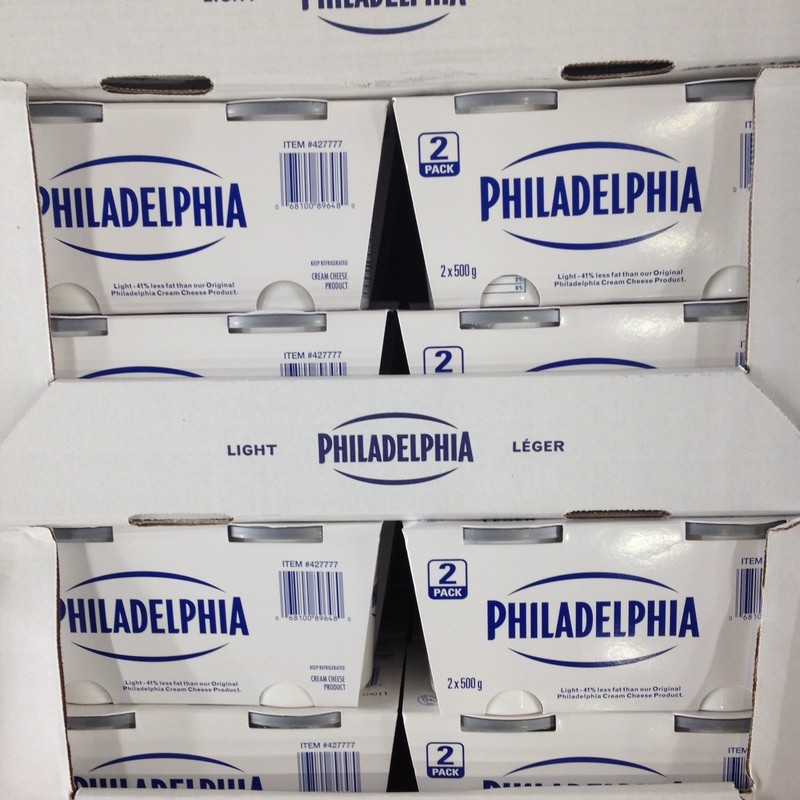 Dole fruit bowl variety pack, 20 x 107 mls - $8.49, reg. $10.99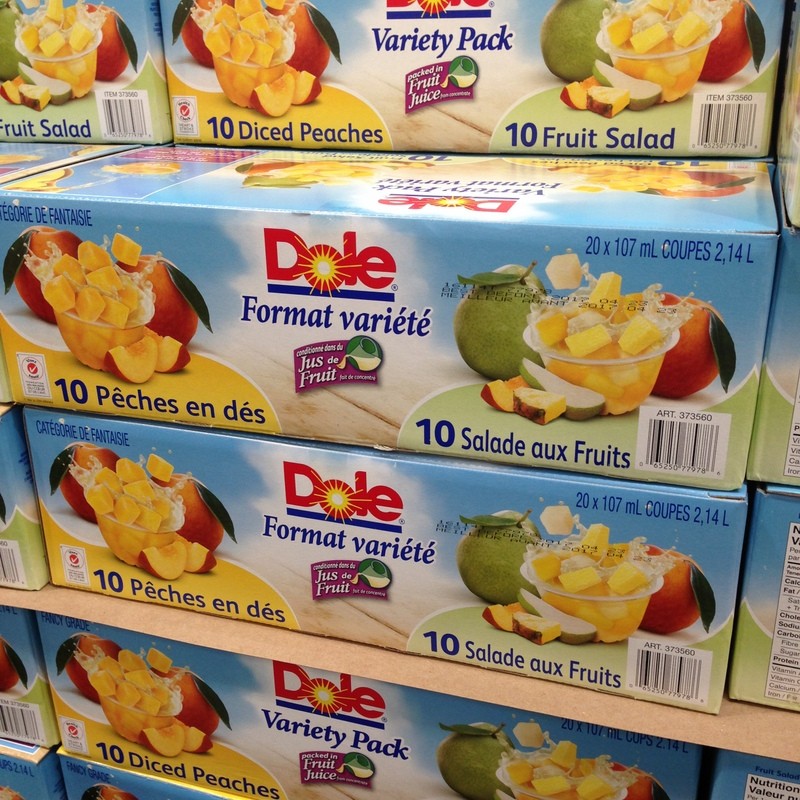 Dole mandarin oranges, 20 x 107 mls - $8.49, reg. $10.99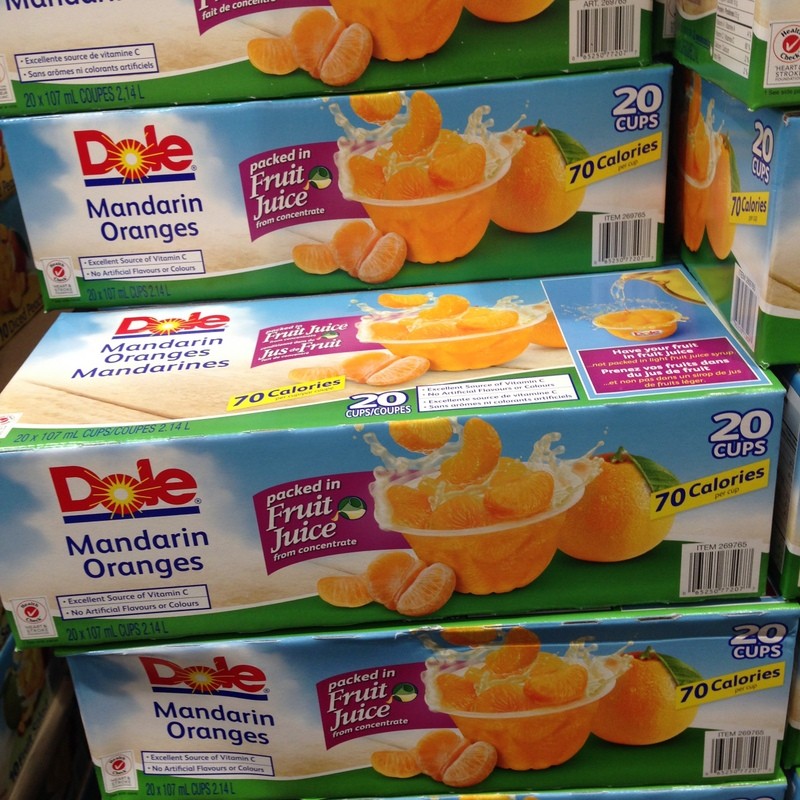 Materne GoGo Squeez organic apple, 20 x 90 g - $7.89, reg. $10.89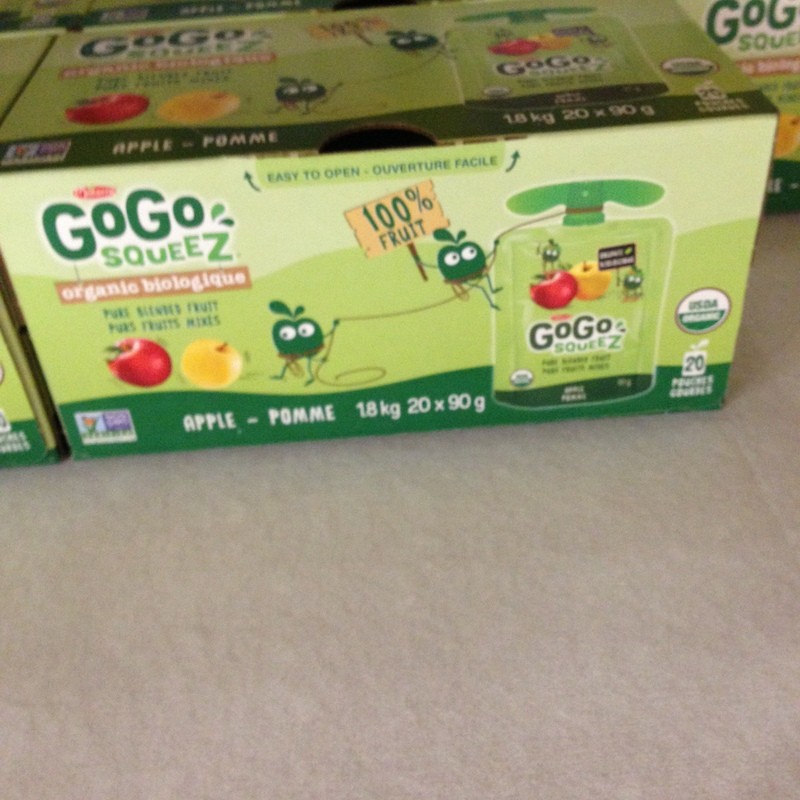 Dare bear paws, 1.22 kg - $9.89
GoPure Organic graham & honey bears, 672 g - $9.99
GoPure chocolate & quinoa organic cookies, 642 g - $9.99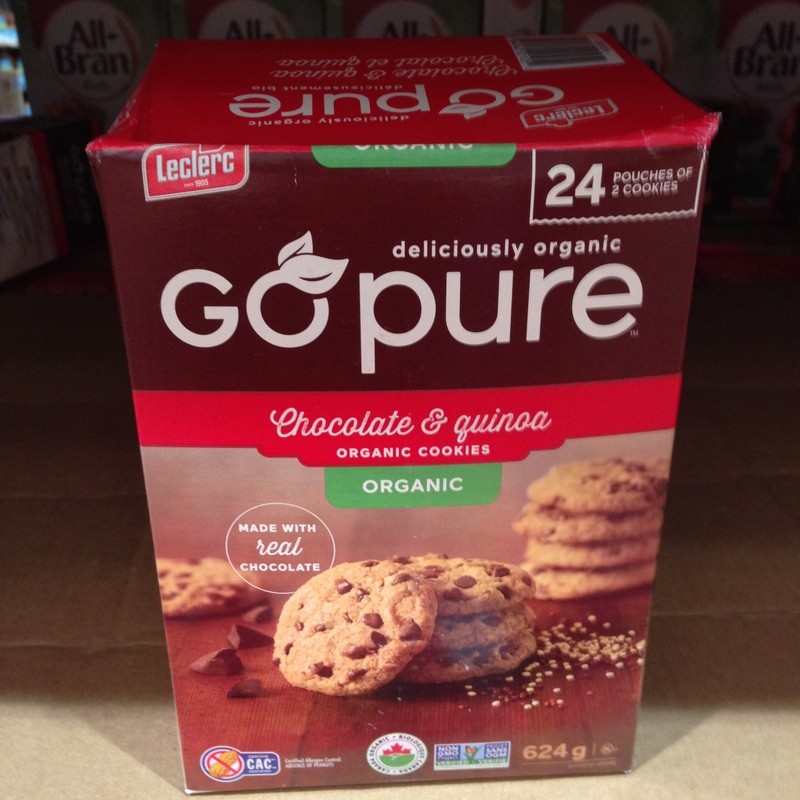 Sinbad sweets baklava pure butter & honey, 1 kg - $15.99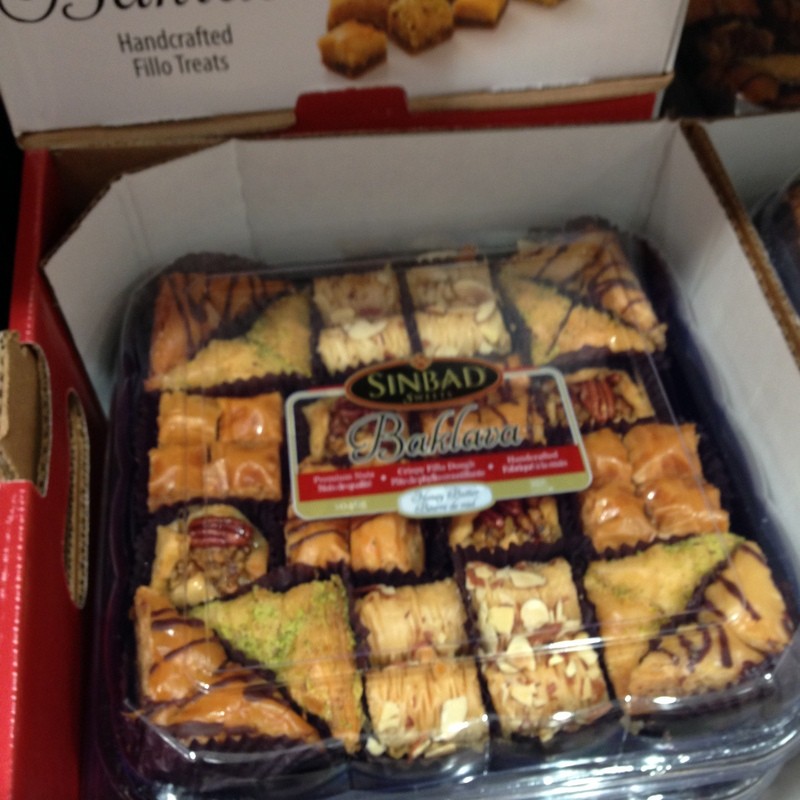 Diva Delights rosemary raisin mini crisps, 2 x 300 g - $8.89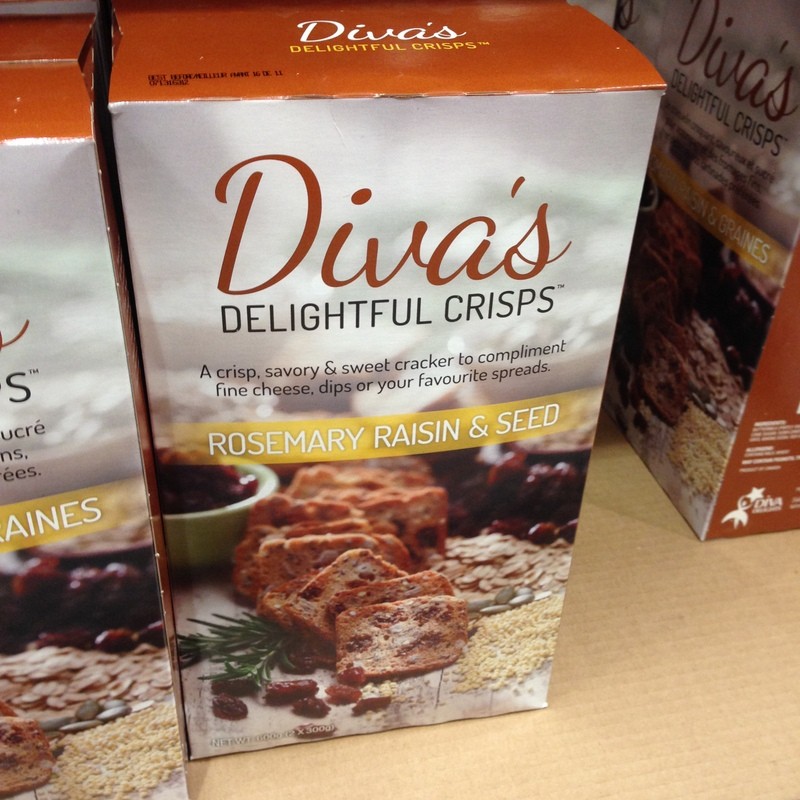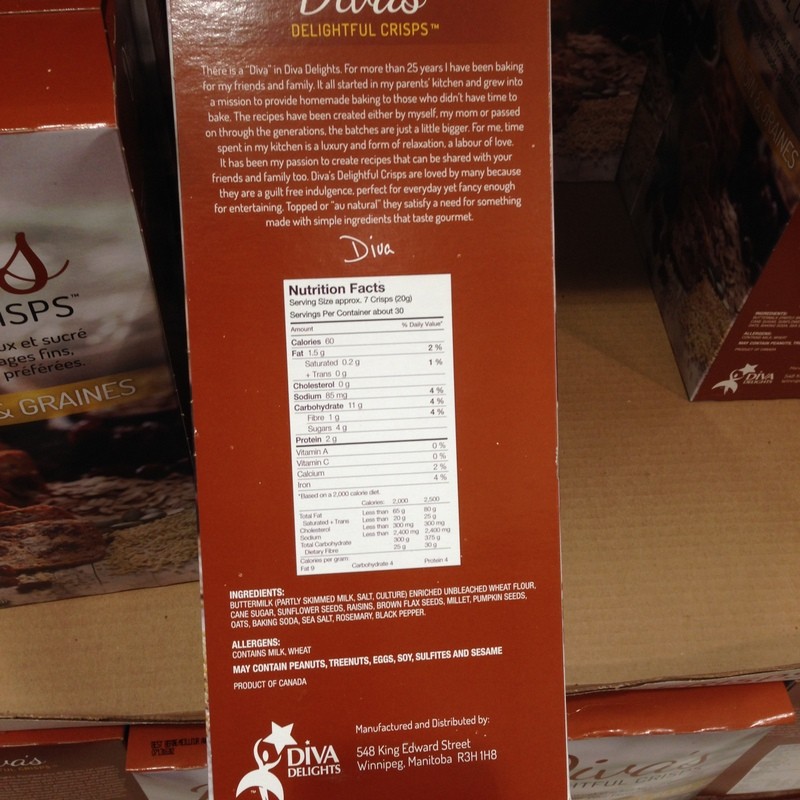 Thin Addictives pistachio almond thins, 680 g - $9.99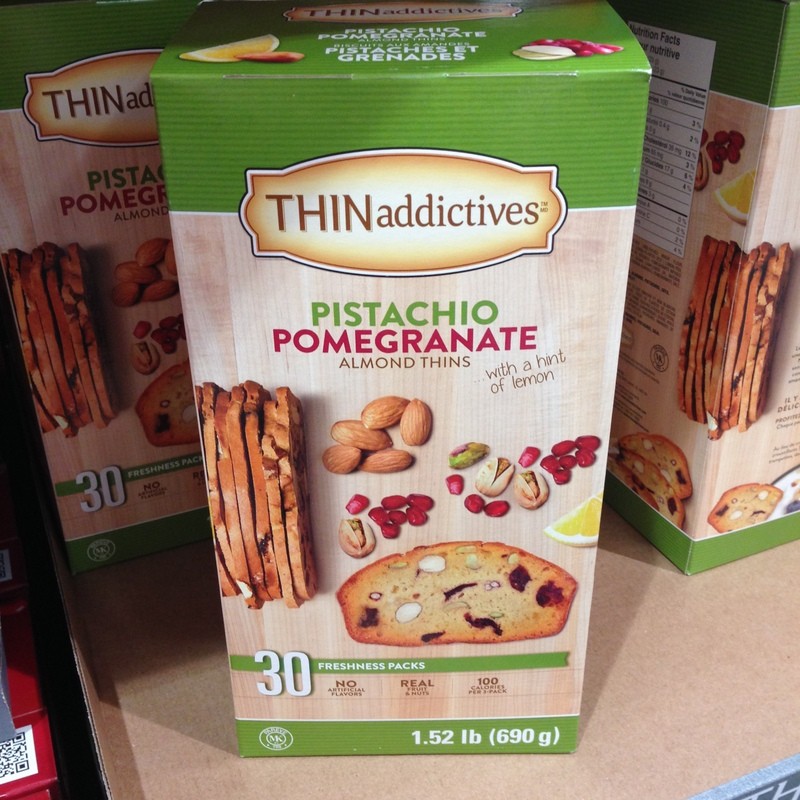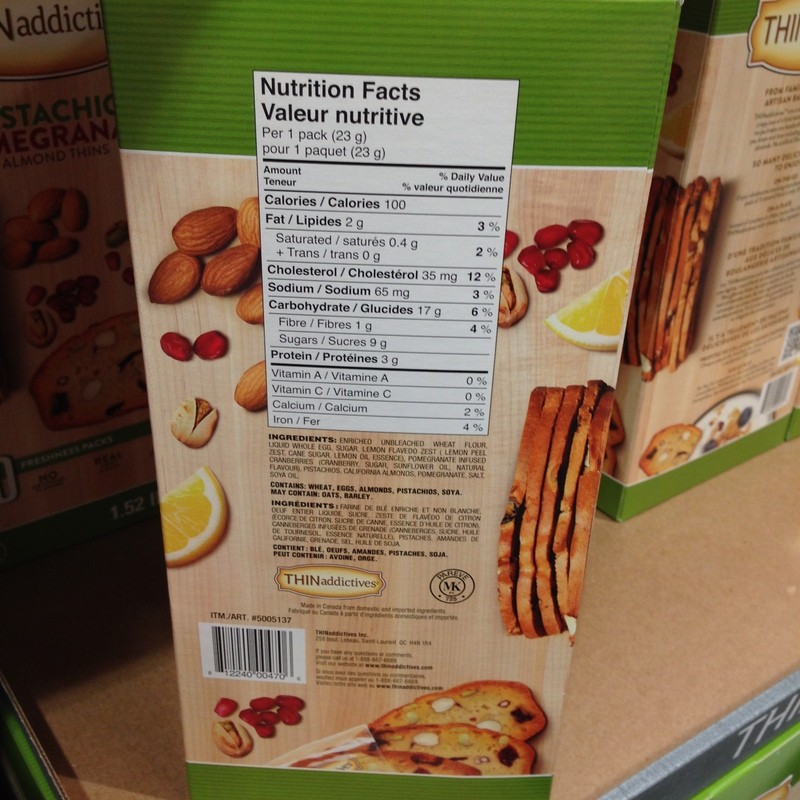 Thins Addictives cranberry almond thins, 680 g - $9.99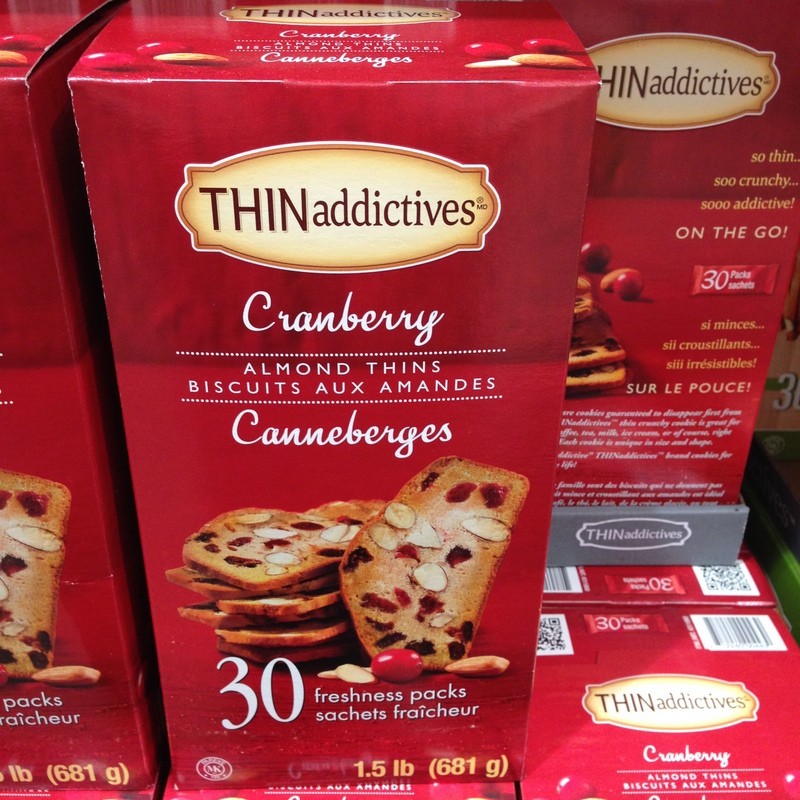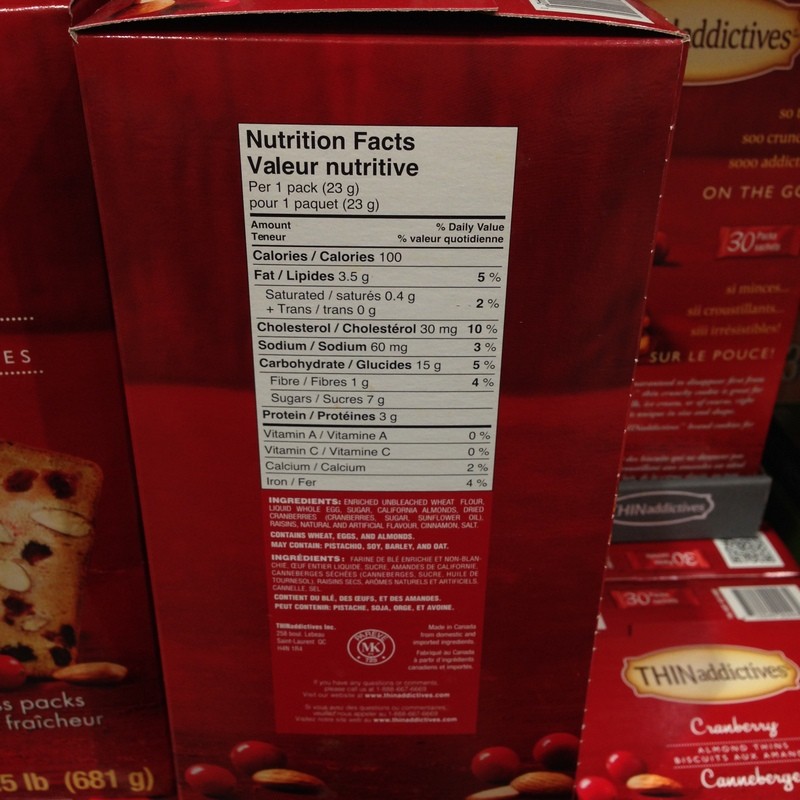 Dempster's cinnamon raisin bread, 2 pack - $4.49, reg. $6.49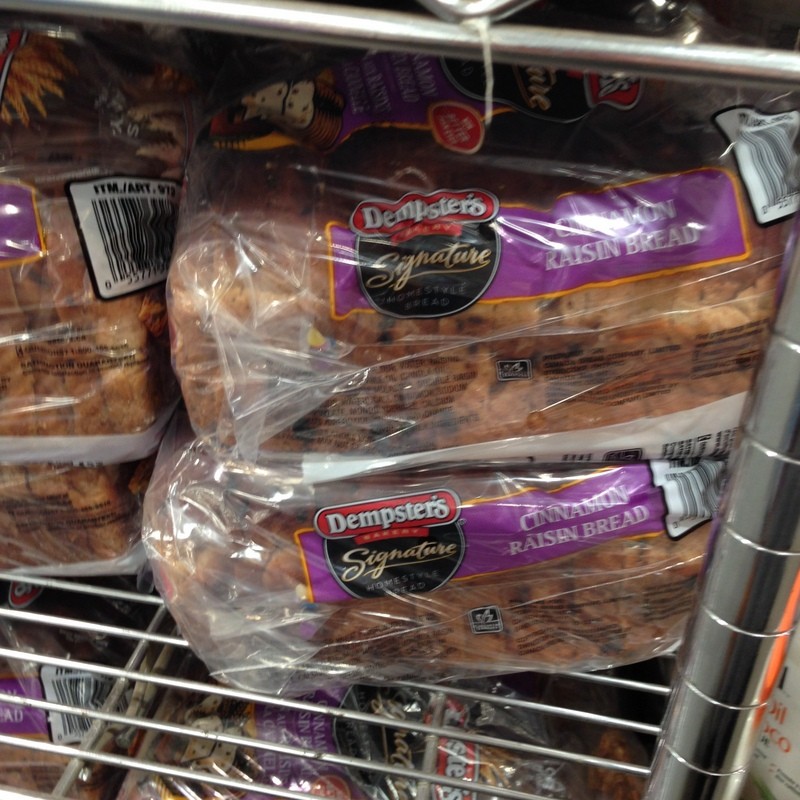 Nutella & Go, 12 packs x 52 g - $10.99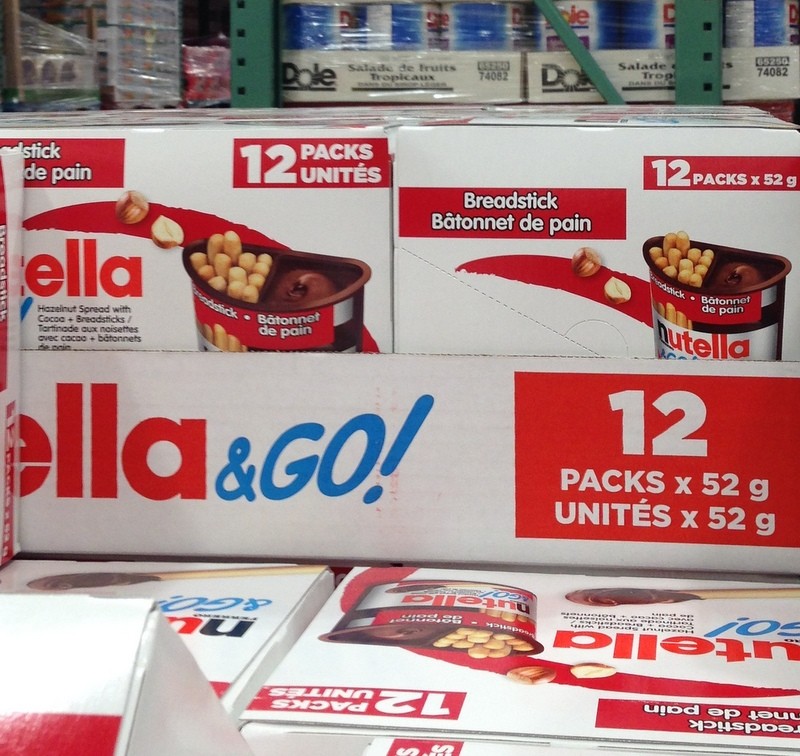 Ritz handisnacks cheese n' breadsticks - $5.79, reg. $8.79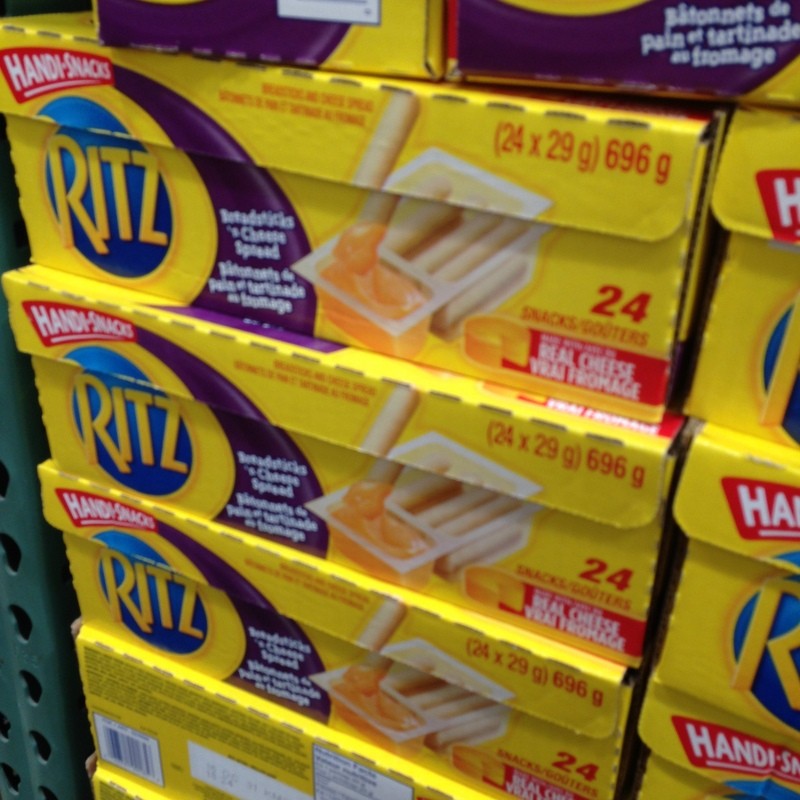 Ocean's flaked white tuna, 6 x 184 g - $9.99, reg. $12.99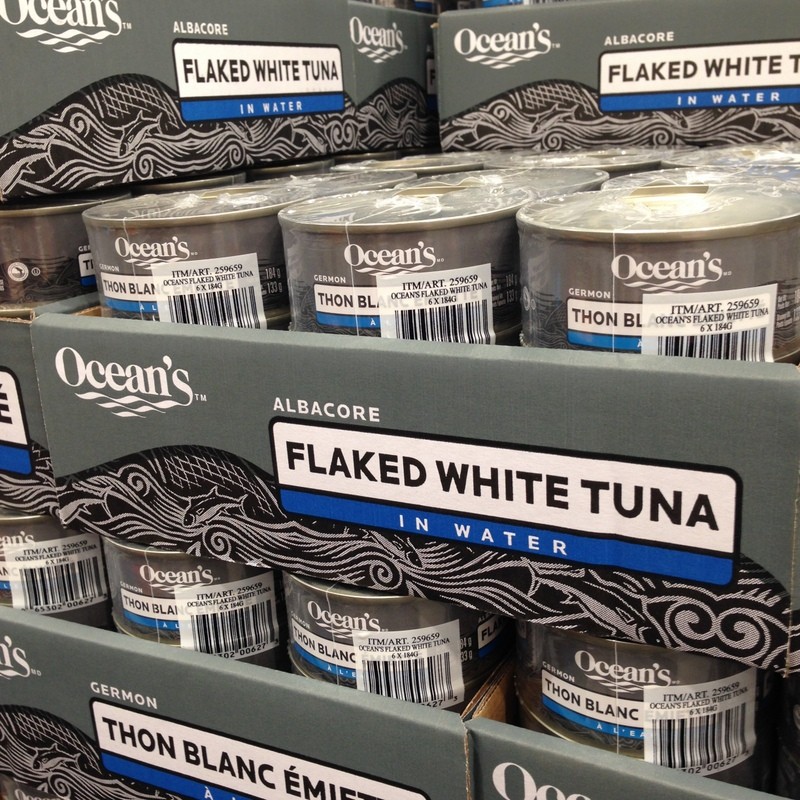 Ocean's solid white tuna, 6 x 184 g - $10.99, reg. $13.99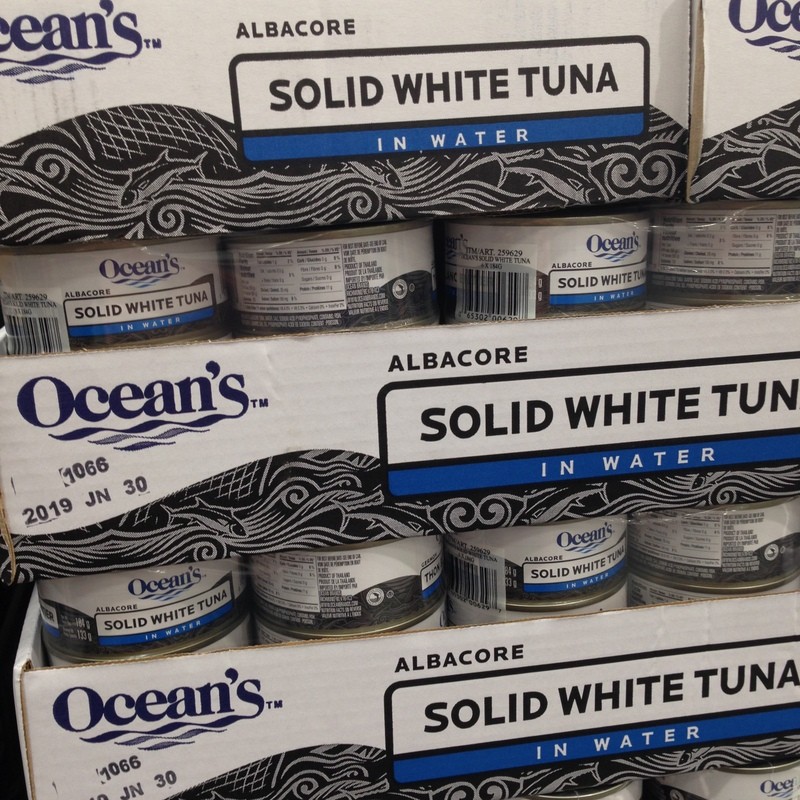 Catelli organic whole wheat spaghetti, 2 kg - $5.89, reg. $7.89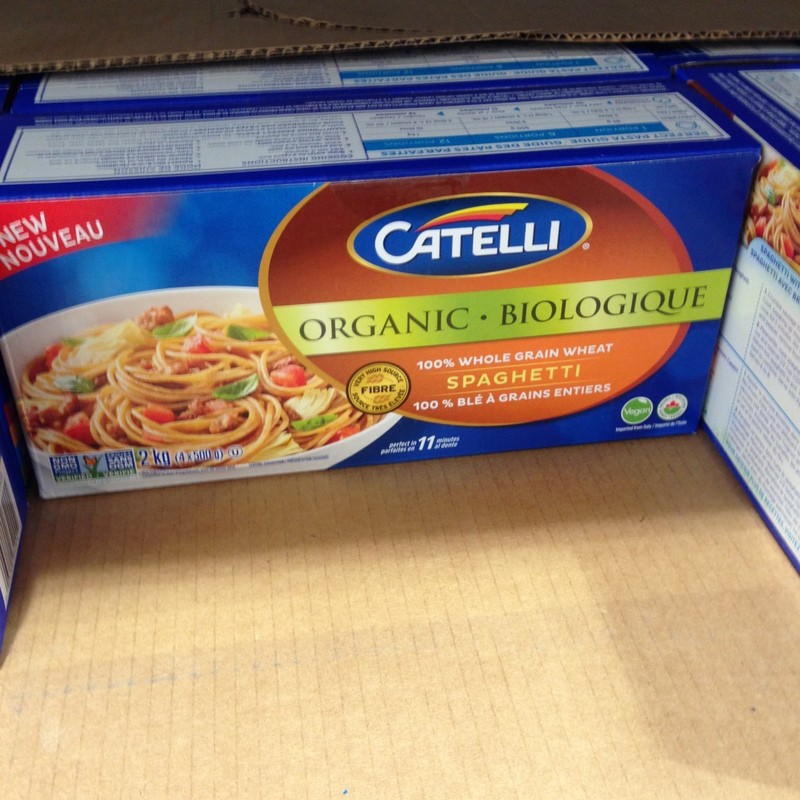 Pedon green pea rotini, 1 kg, $9.99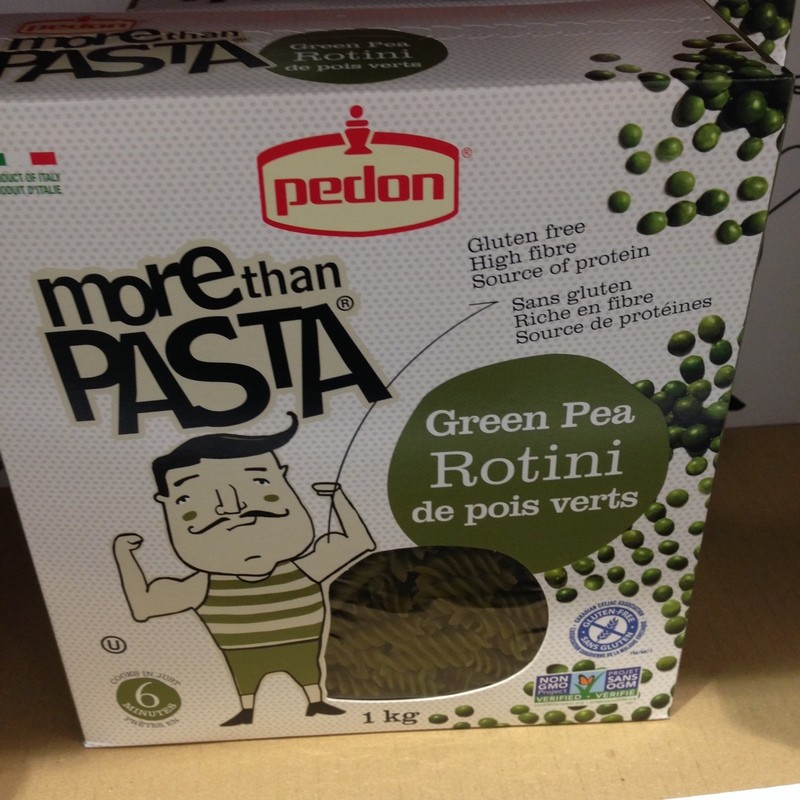 Heinz Alpha-Getti, 9 x 398 mls - $6.99, reg. $8.99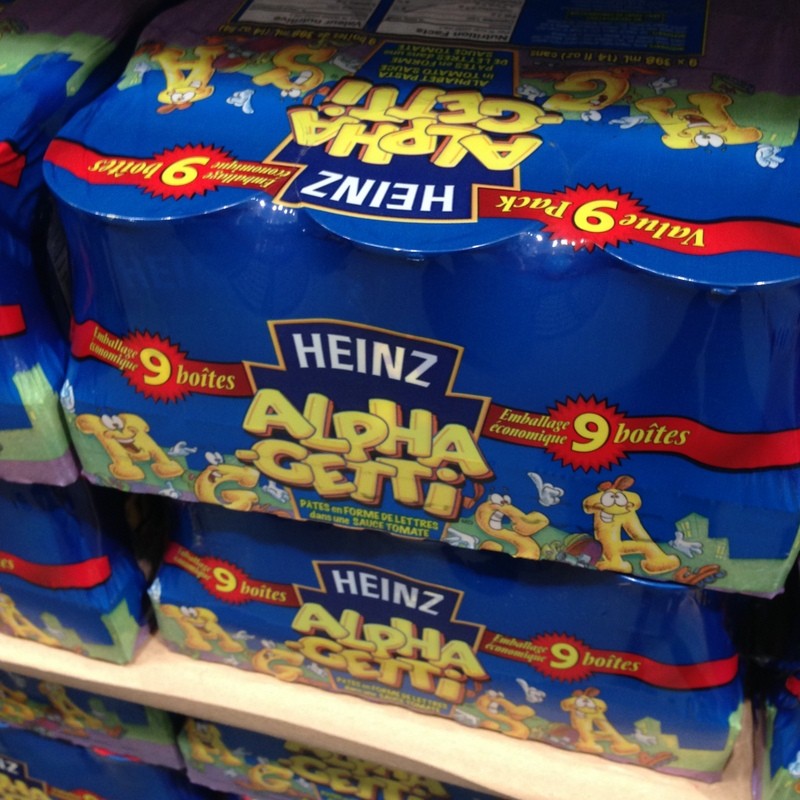 Campbell's lasagna noodle soup, 4 x 265 g - $13.99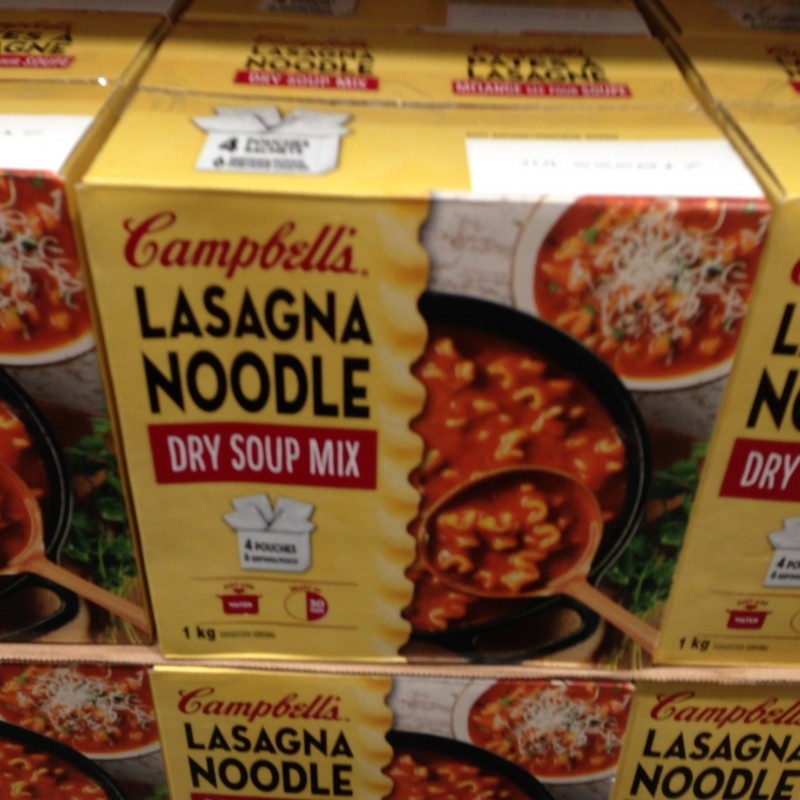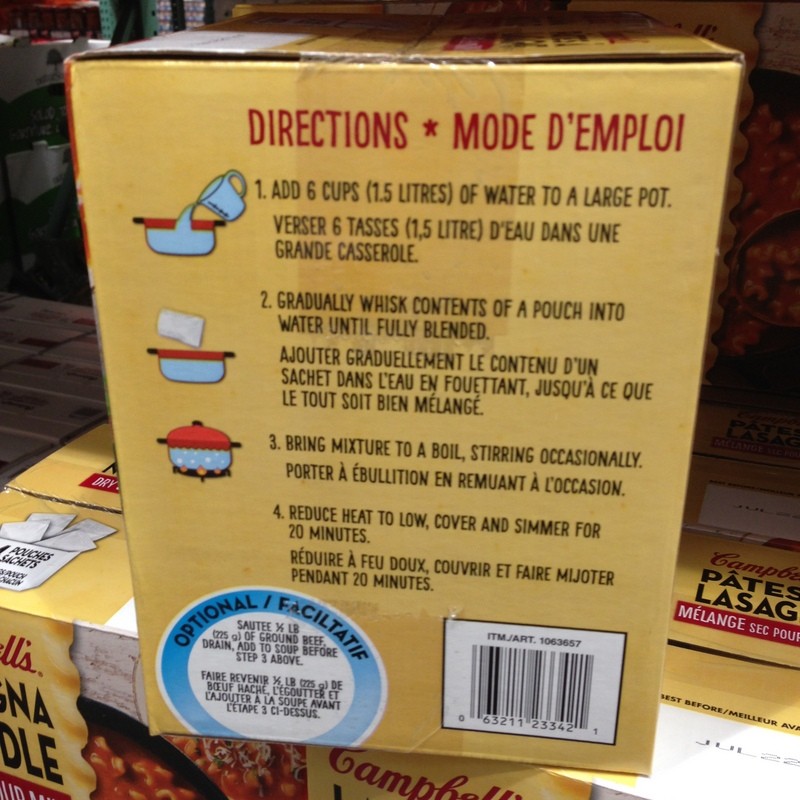 Annie's homegrown organic mac & cheese, 12 x 170 g - $14.99, reg. $18.99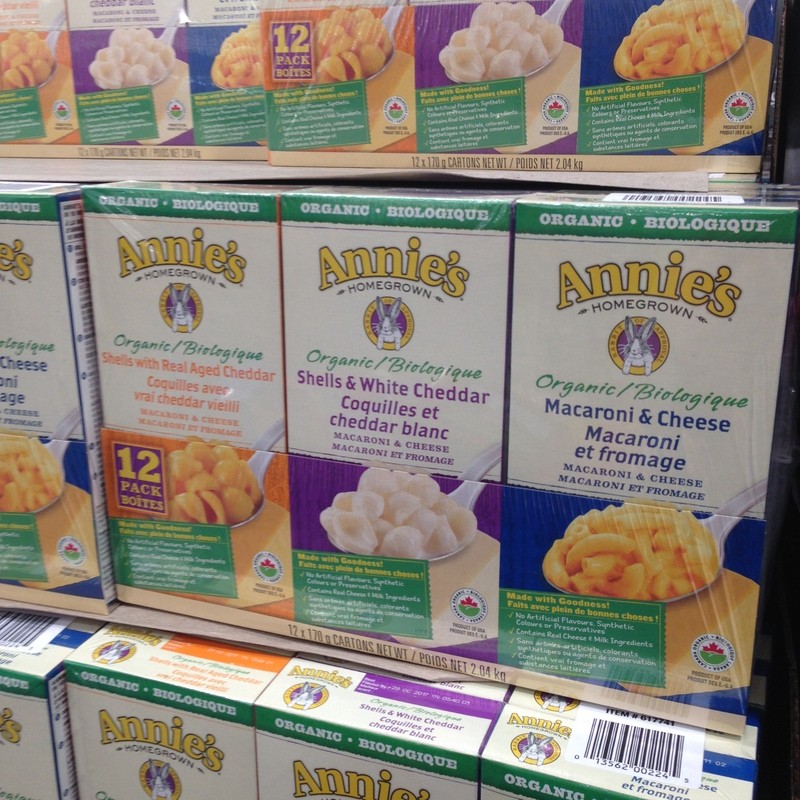 Campbell's loaded up beef 12 pack - $12.39, reg. $15.49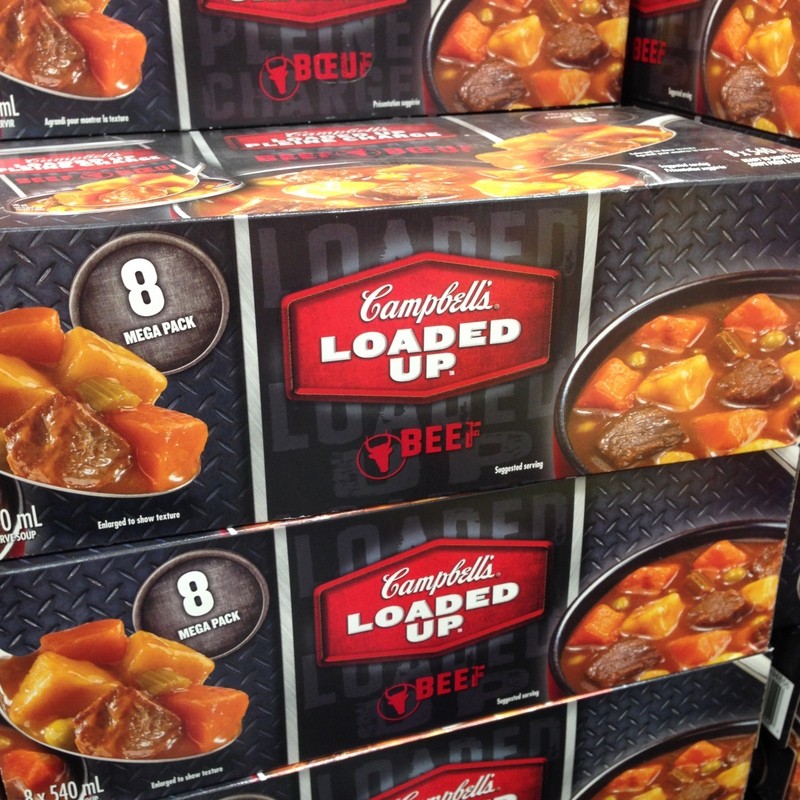 Campbell's loaded up chicken 12 pack - $12.39, reg. $15.49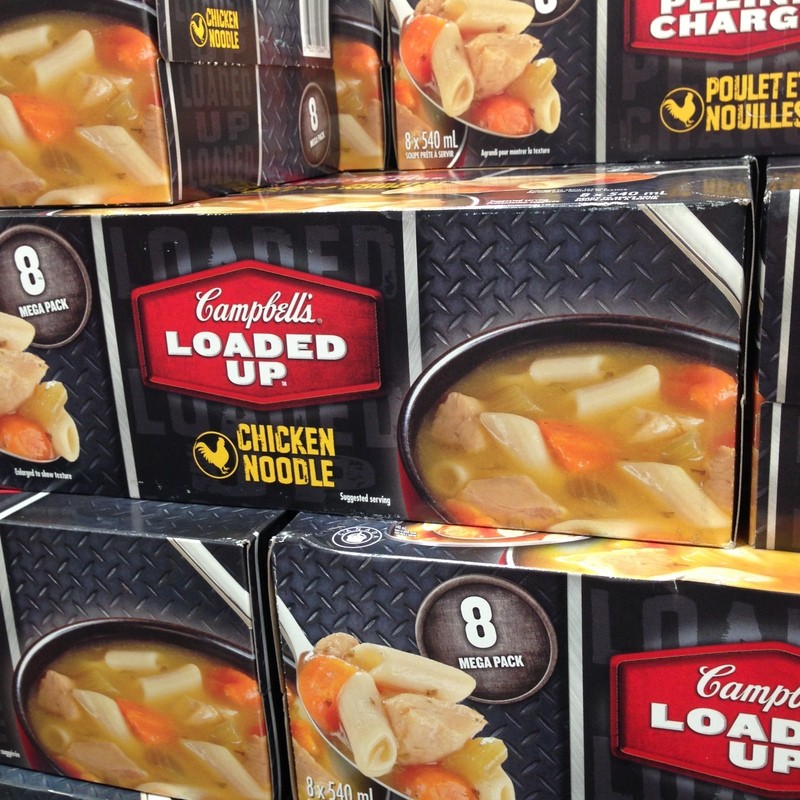 Kirkland Signature queen olives, 1L - $5.99
Tasso's xlarge kalamata olives, 1.5 L - $9.79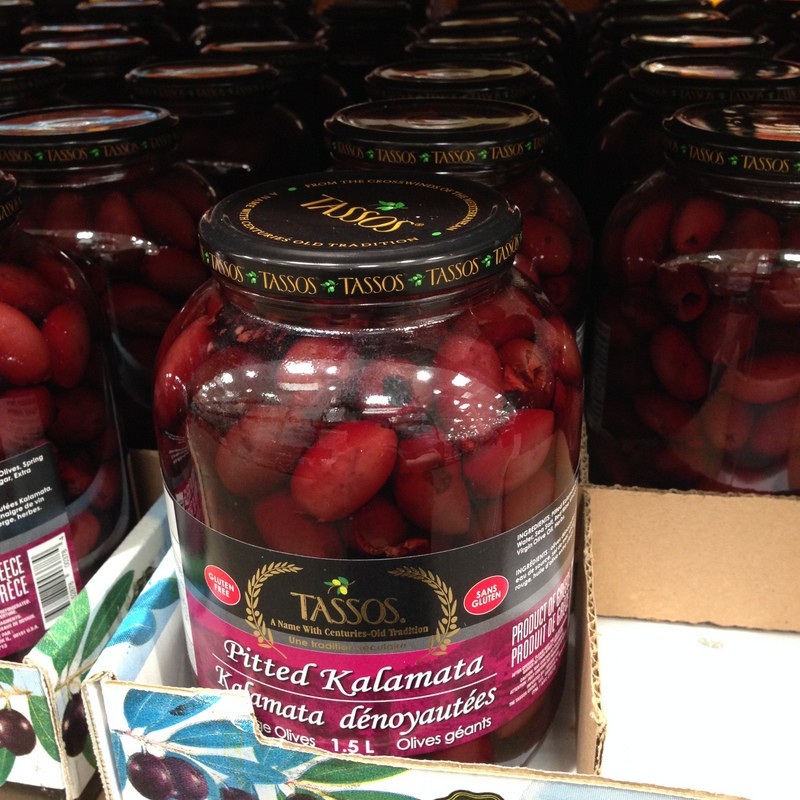 Quaker chewy chocolate chip granola bars, 48 x 26 g - $8.89, reg. $11.89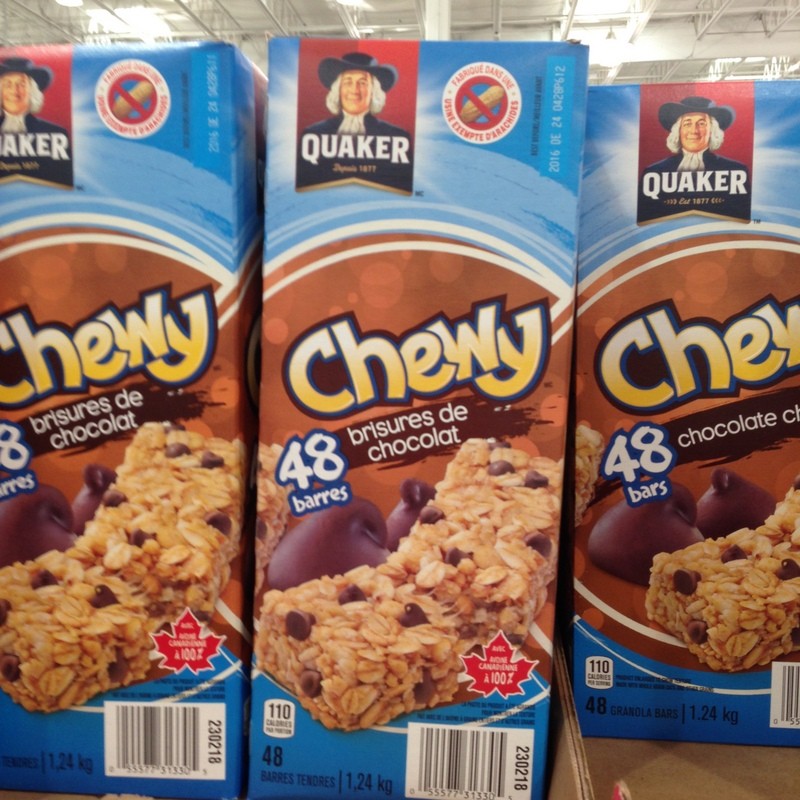 Bark Thins dark chocolate with pumpkin seed, 482 g - $8.79, reg. $10.99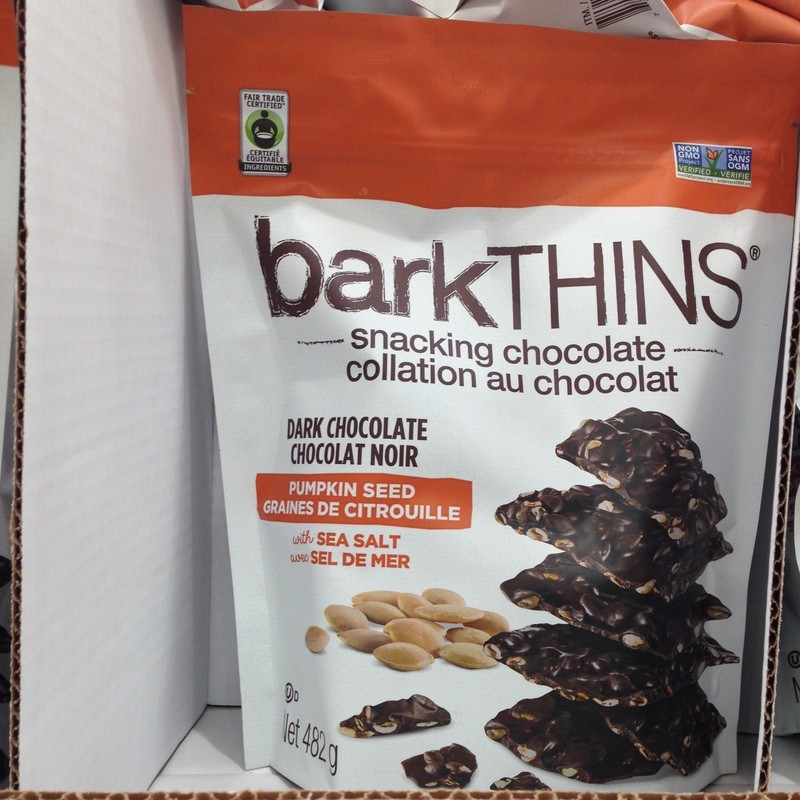 Frito Lay lunch variety pack, 50 x 28 g - $10.89, reg. $13.89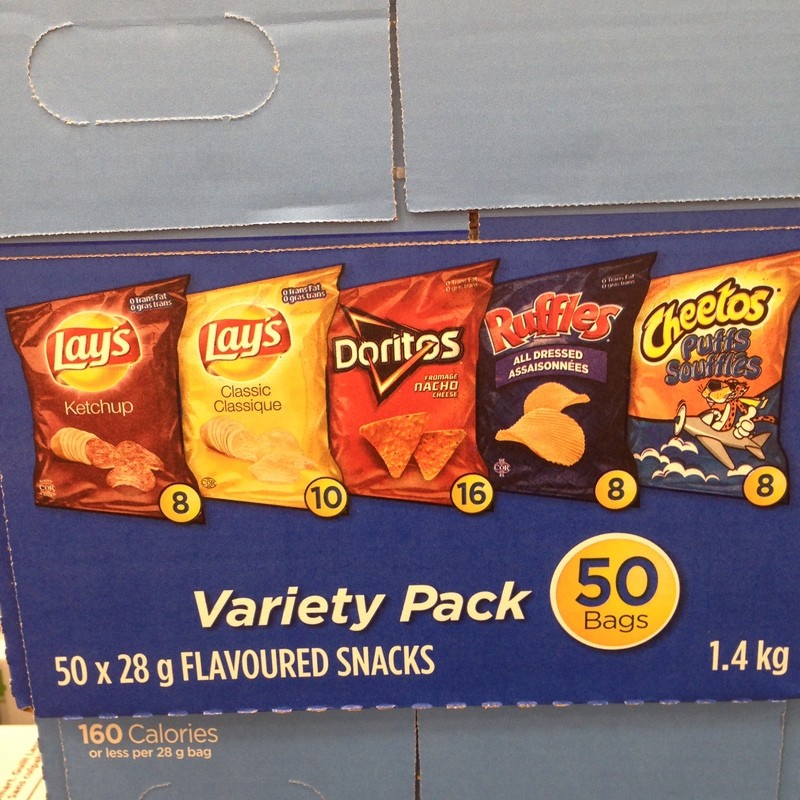 Sun-Rype fruit source, 30 pack x 37 g - $15.89, reg. $19.89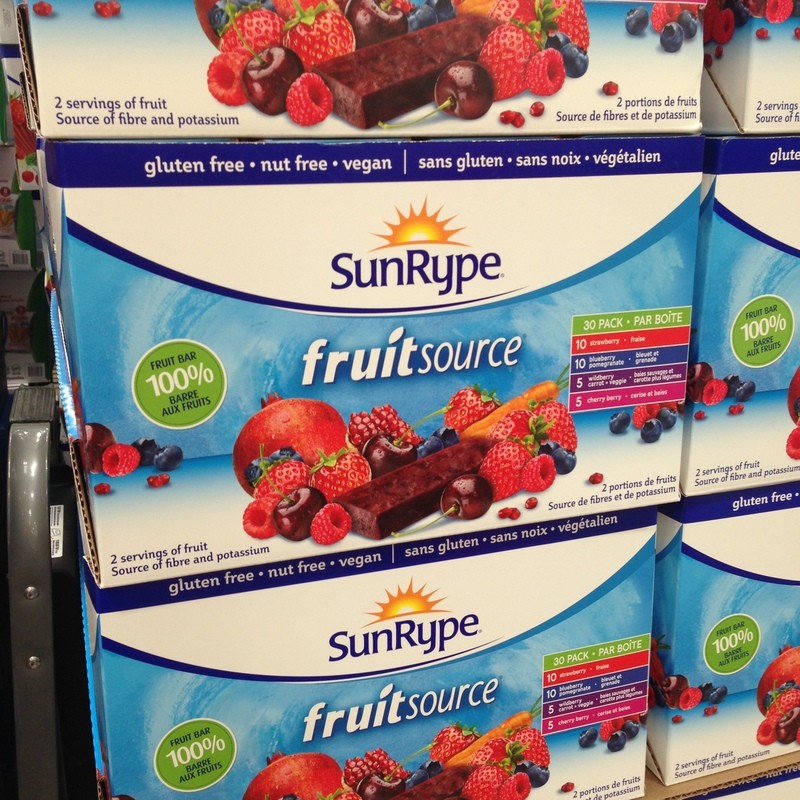 Brookside acai dark chocolate, 850 g - $7.99, reg. $10.79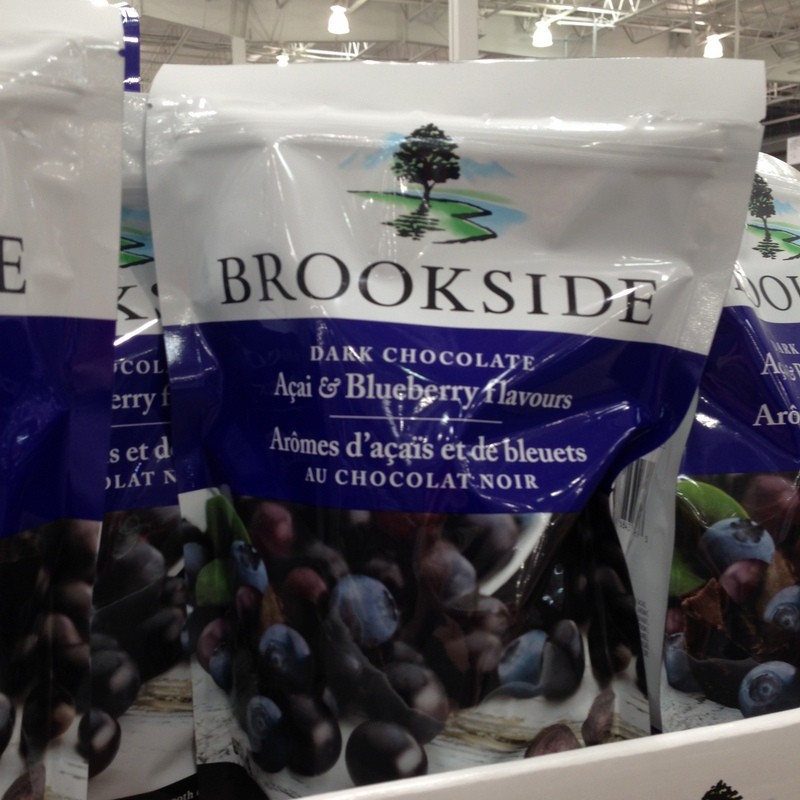 Skittles fruit candy, 36 x 61 g - $29.39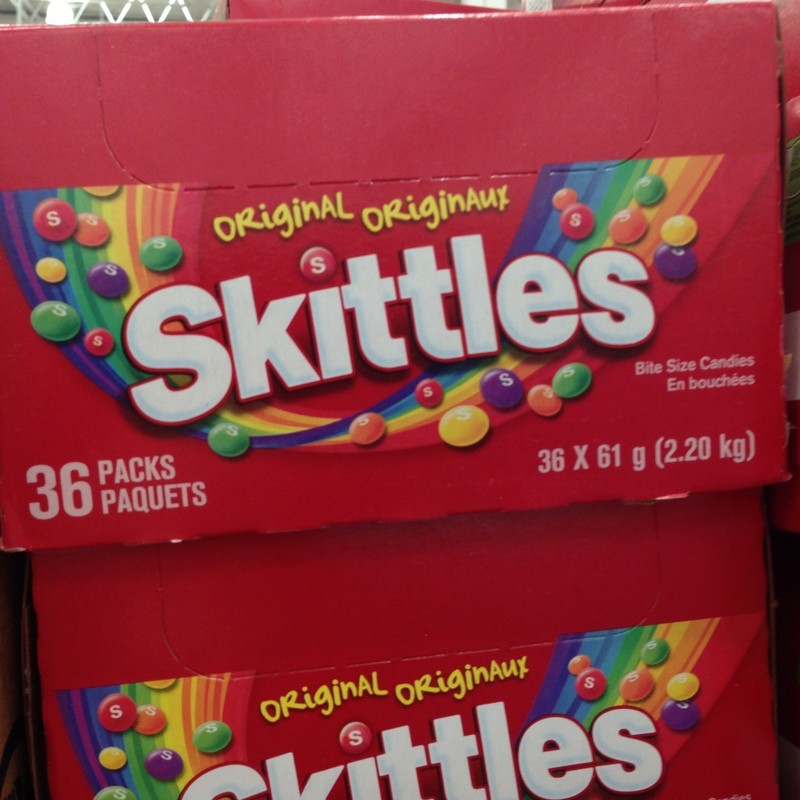 Larabar variety pack, pack of 18 - $13.99, reg. $17.99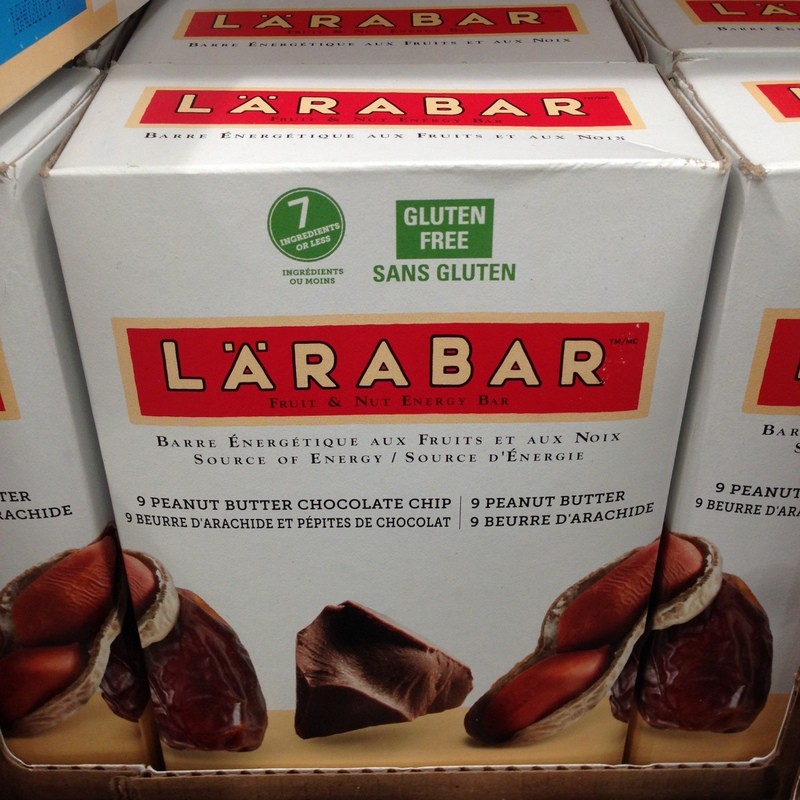 Trident variety pack of 24 - $10.49, reg. $13.49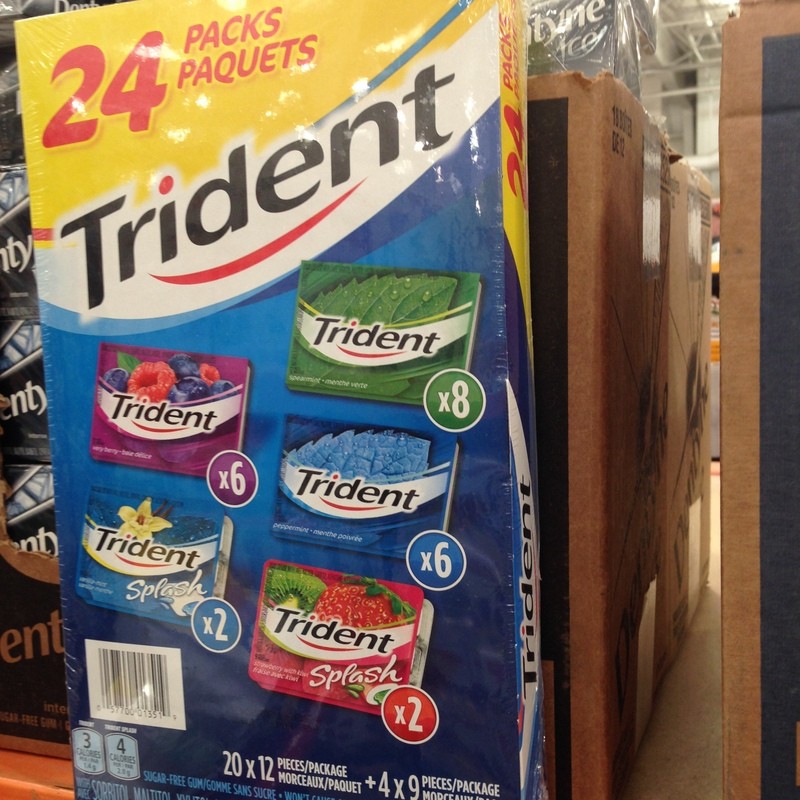 Kellogg's rice krispie squares, pack of 54 - $8.99, reg. $11.49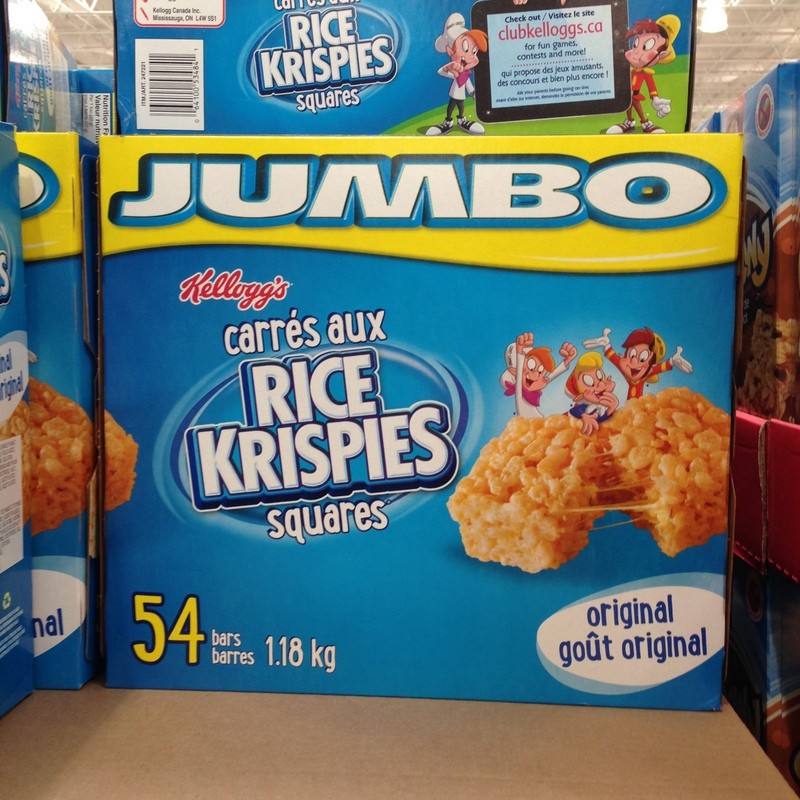 Nestle favourites, 1.2 kg - $19.99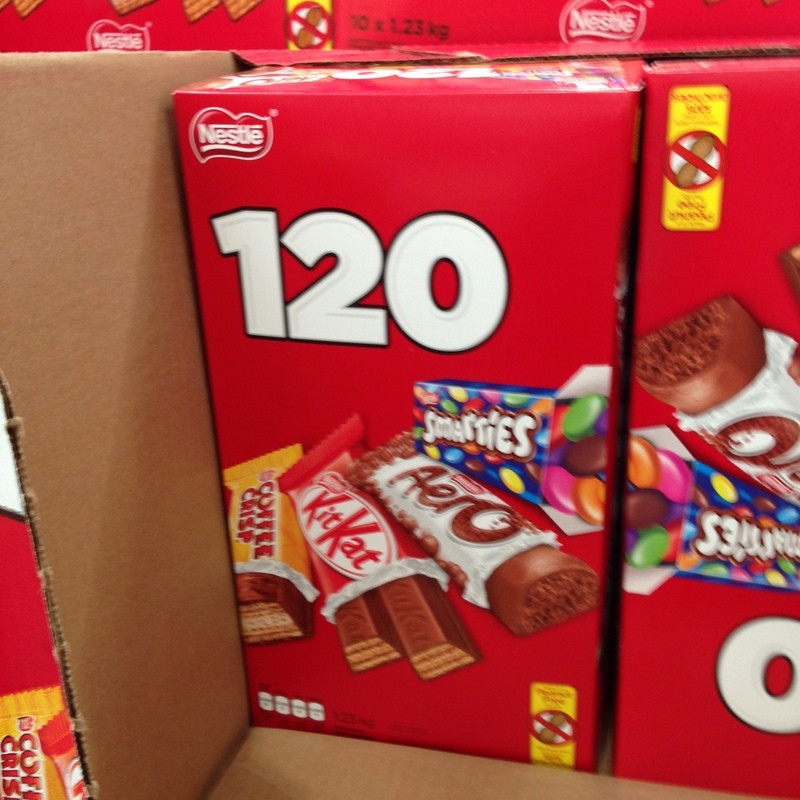 Treatsize favourites, 1.56 kg - $17.99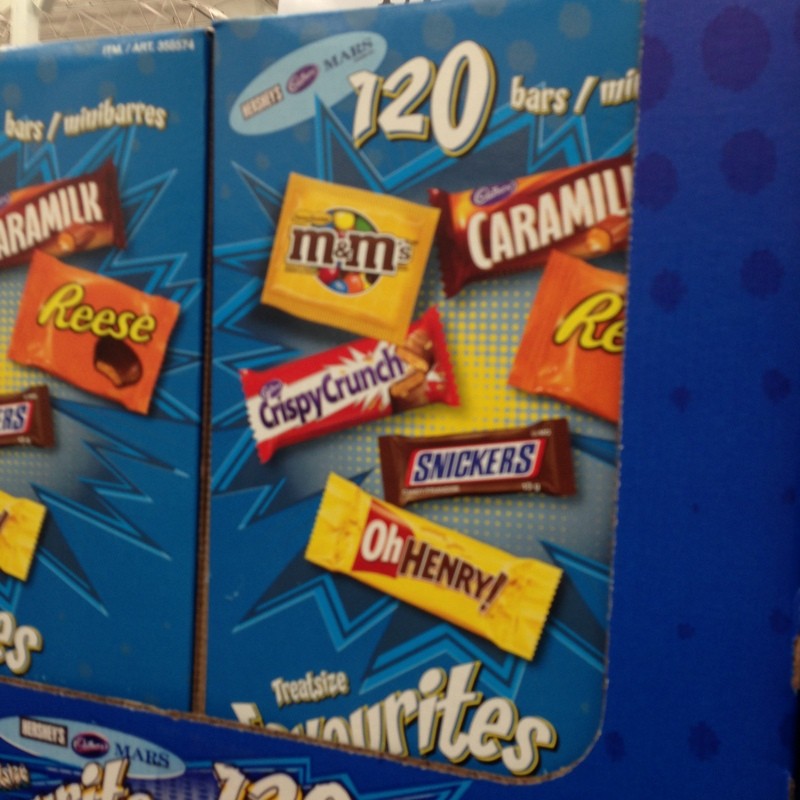 Pets
Iams original cat food, 11.57 kg - $31.99, reg. $39.99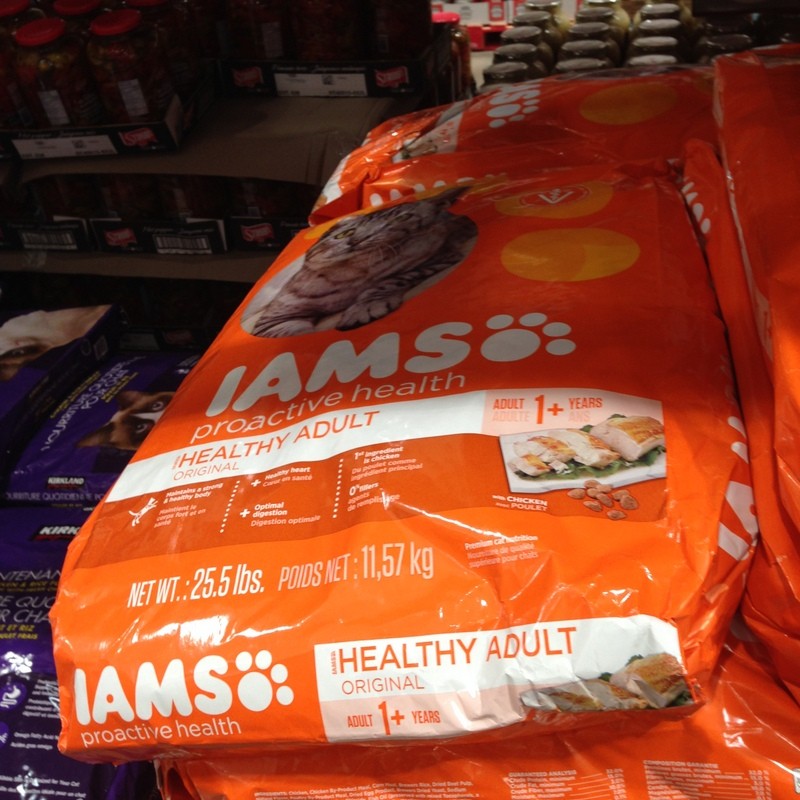 Purina Fancy Feast 30 x 85 g - $12.19, reg. $15.79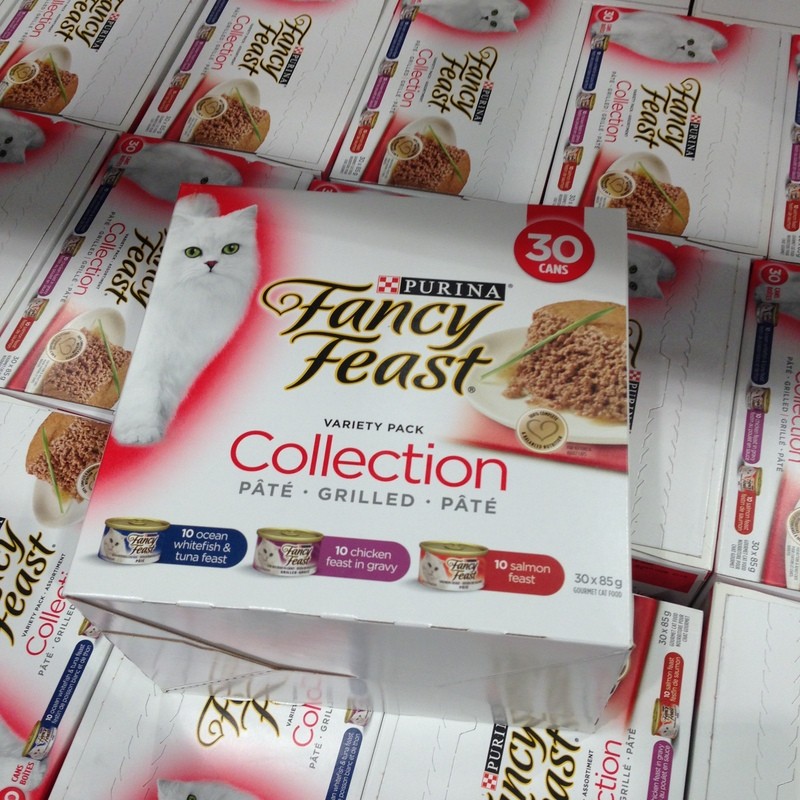 Pedigree dentastix pack of 45 - $14.99, reg. $18.99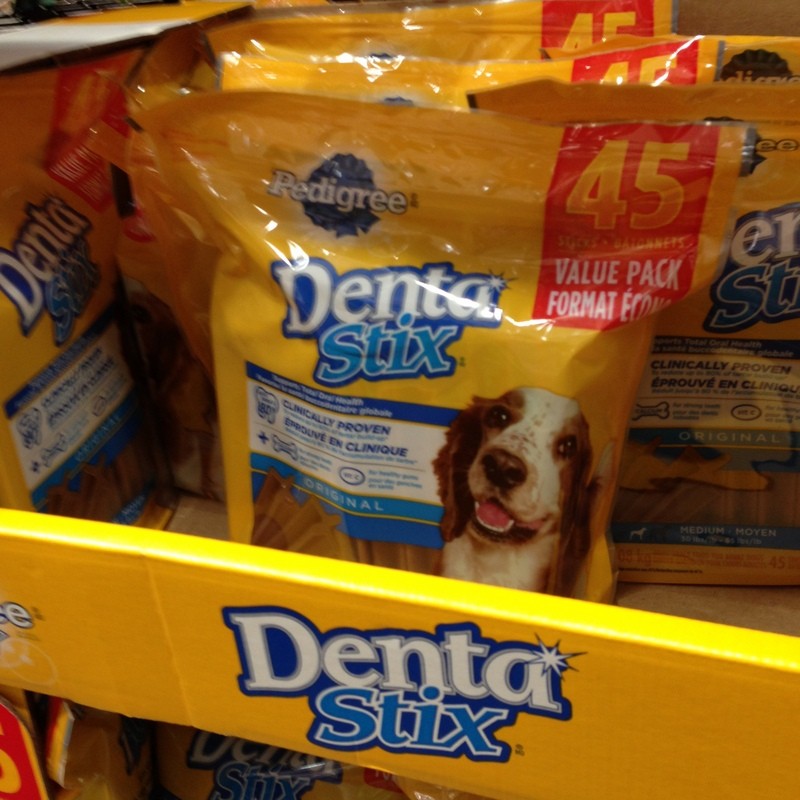 Detergents & Cleaning Supplies
Lysol toilet bowl cleaner, 4 x 946 ml - $7.99, reg. $11.49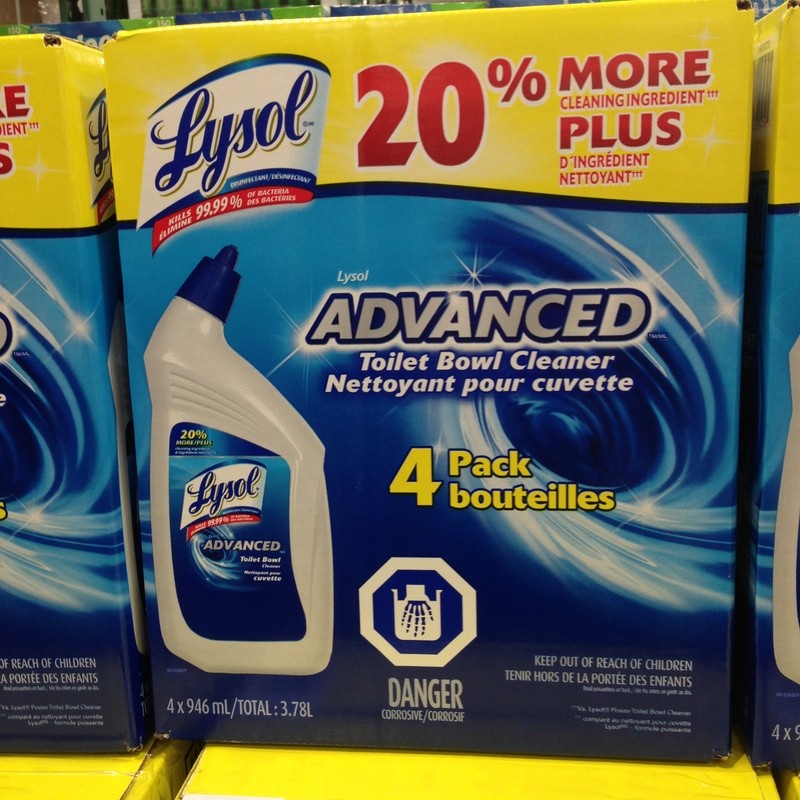 Kirkland Signature single dose laundry, 152 count - $18.99, reg. $23.99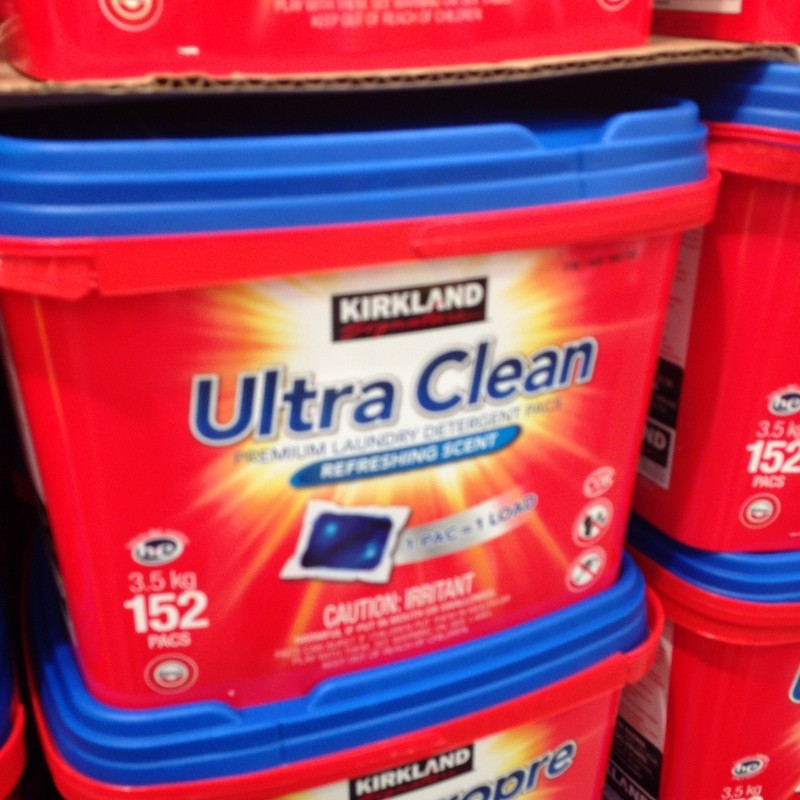 Ziploc sandwich bags, 4 x 150 - $12.69, reg. $15.89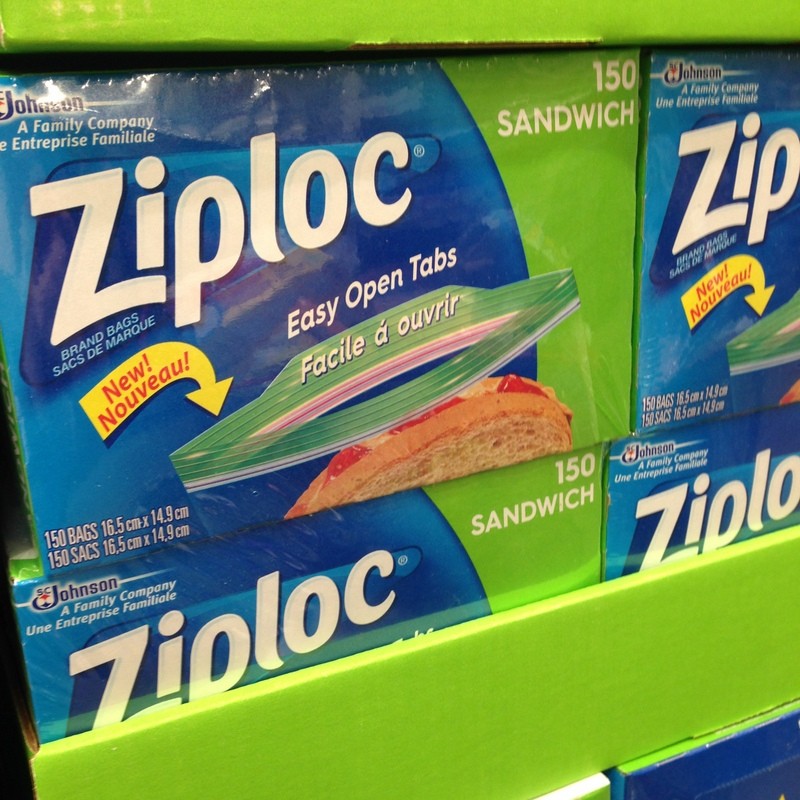 Finish dishwasher detergent, 147 count - $16.99, reg. $24.99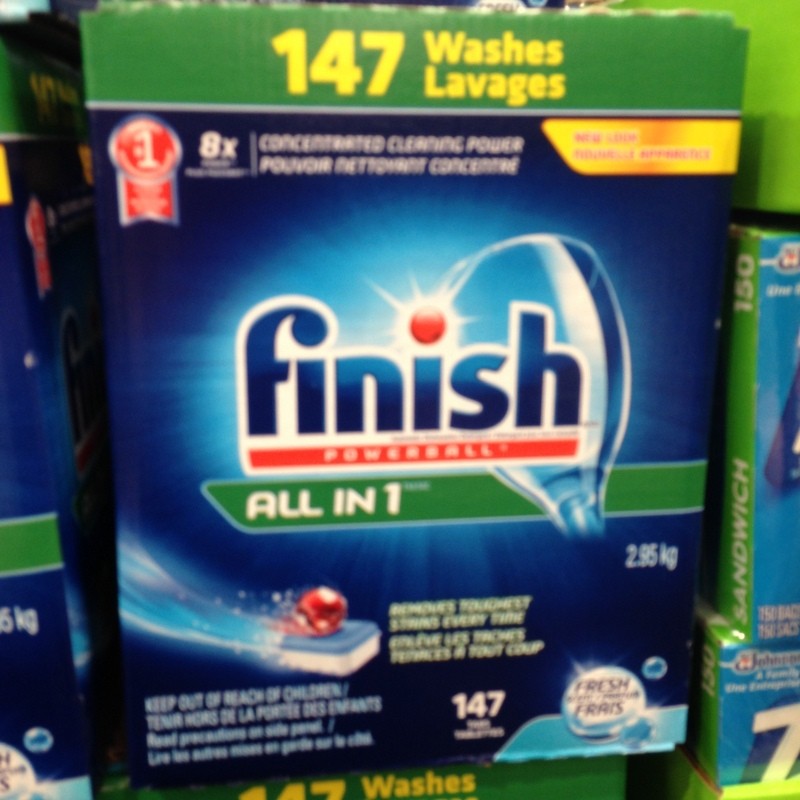 Palmolive advanced liquid dish detergent, 5 L - $7.59, reg. $9.89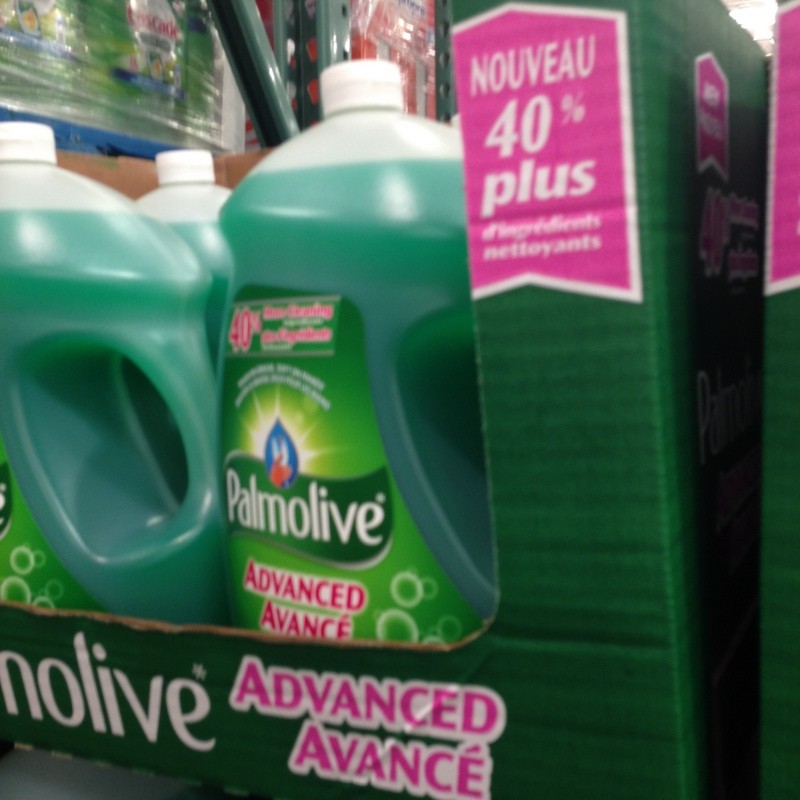 VIM power & shine sprays, 3 x 700 ml - $6.99, reg. $8.99
Pharmacy/Beauty/Personal Care
Webber Naturals PGX Daily 750 mg 200 softgels - $27.99, reg. $35.99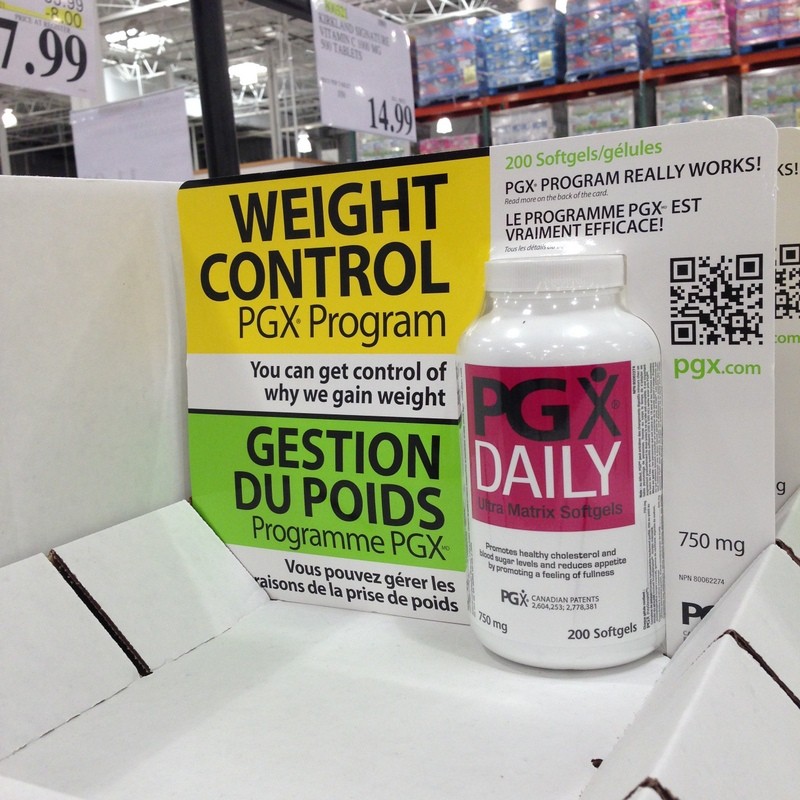 Bayer coated low dose 365 (81mg) tablets - $17.99, reg. $22.99
Liquid calcium with vitamin D, twin pack 2 x 1L - $7.99, reg. $12.99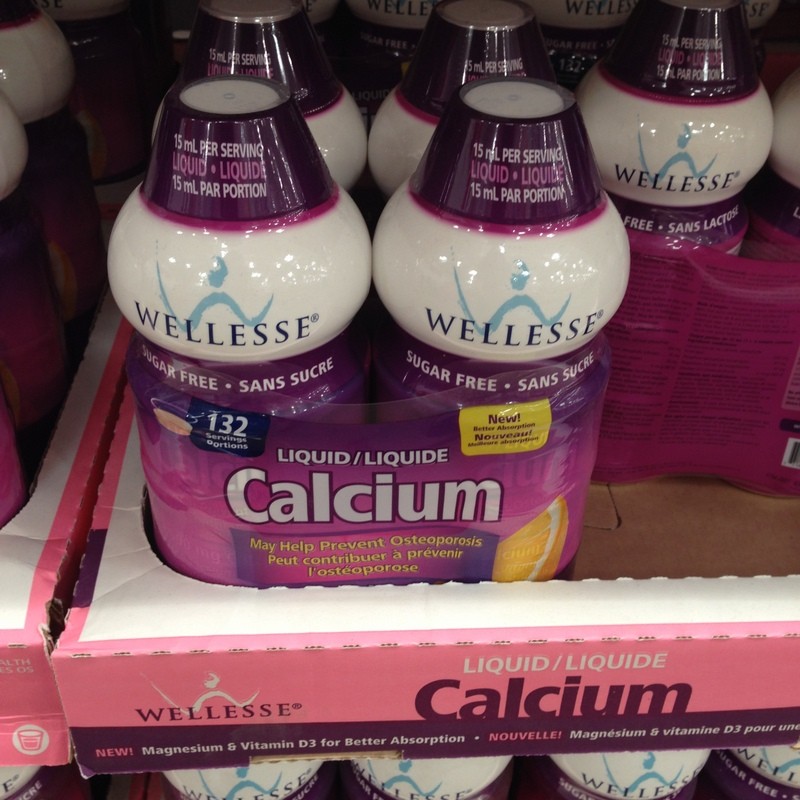 Jamieson body guard joint and bone 55's - $21.99, reg. $29.99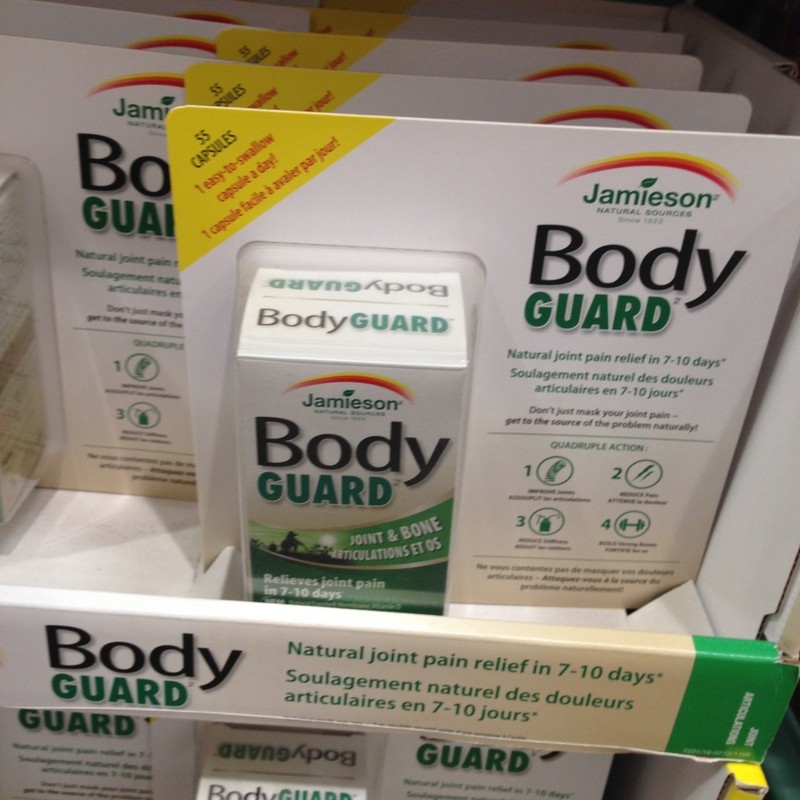 Kirkland Signature glucosamine sulphate no sodium 750 mg, 420 capsules - $11.99, reg. $16.99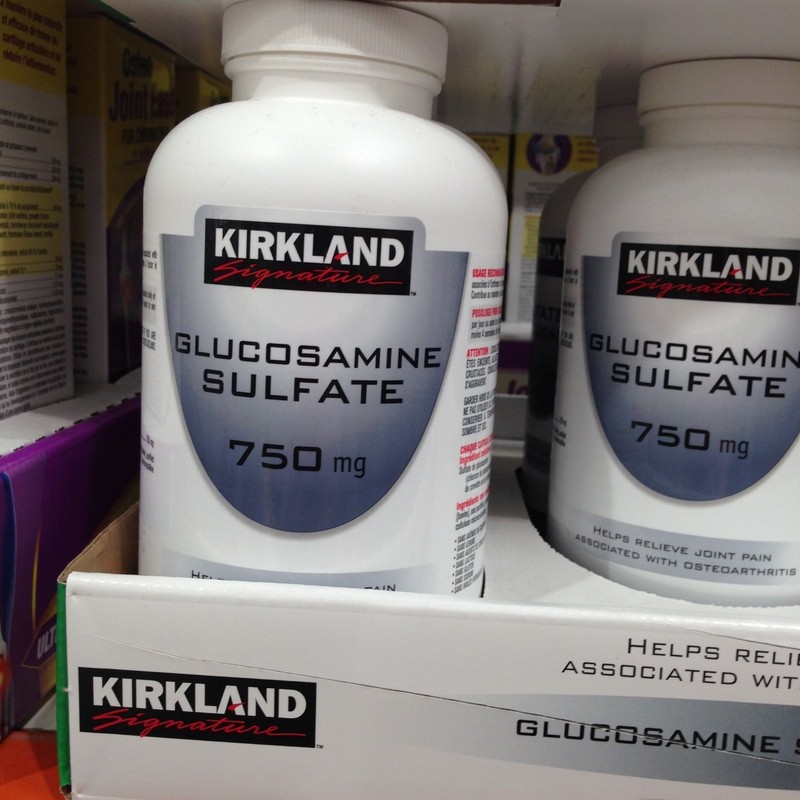 Nature's Bounty melatonin 10 mg, 180 tablets - $8.99, reg. $12.99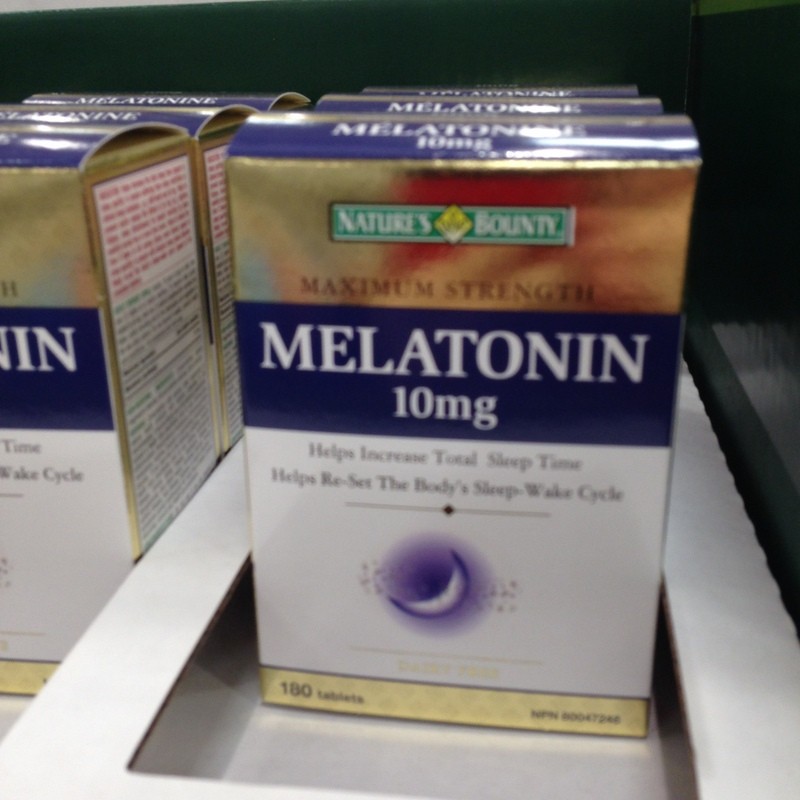 Jamieson calcium magnesium w/vitamin D 356 caplets - $7.49, reg. $9.99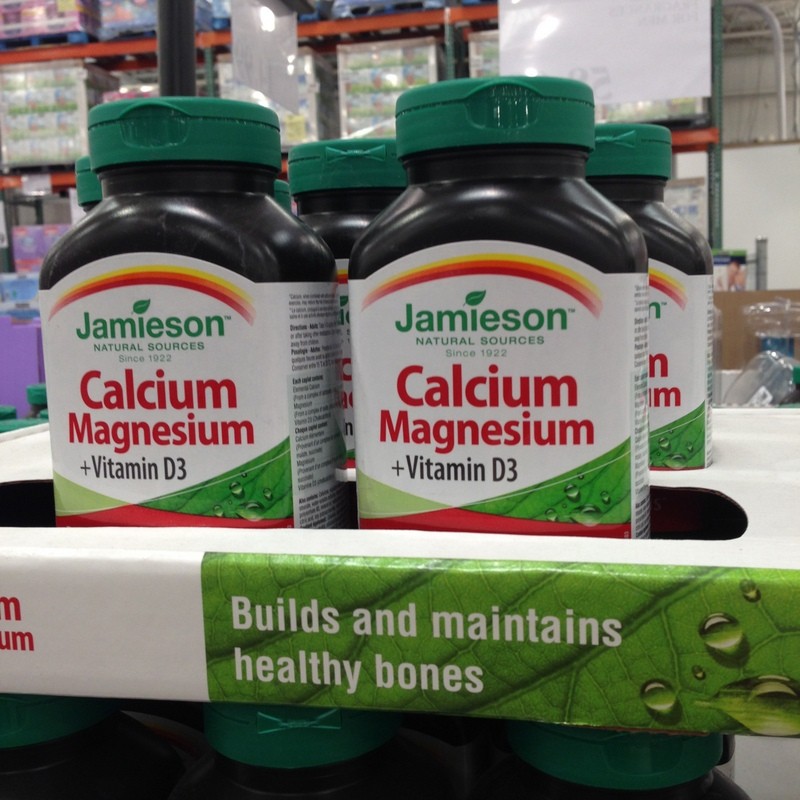 Jamieson vitamin D3 1000IU, 700 tablets - $9.89, reg. $13.89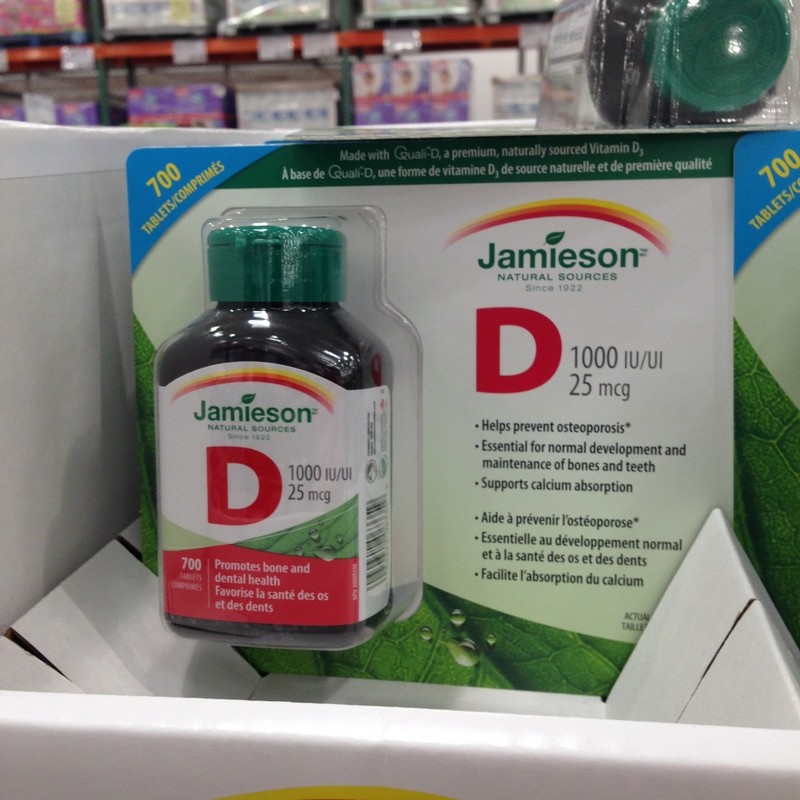 Q-Tips cotton swabs, 1875 count - $8.49, reg. $10.99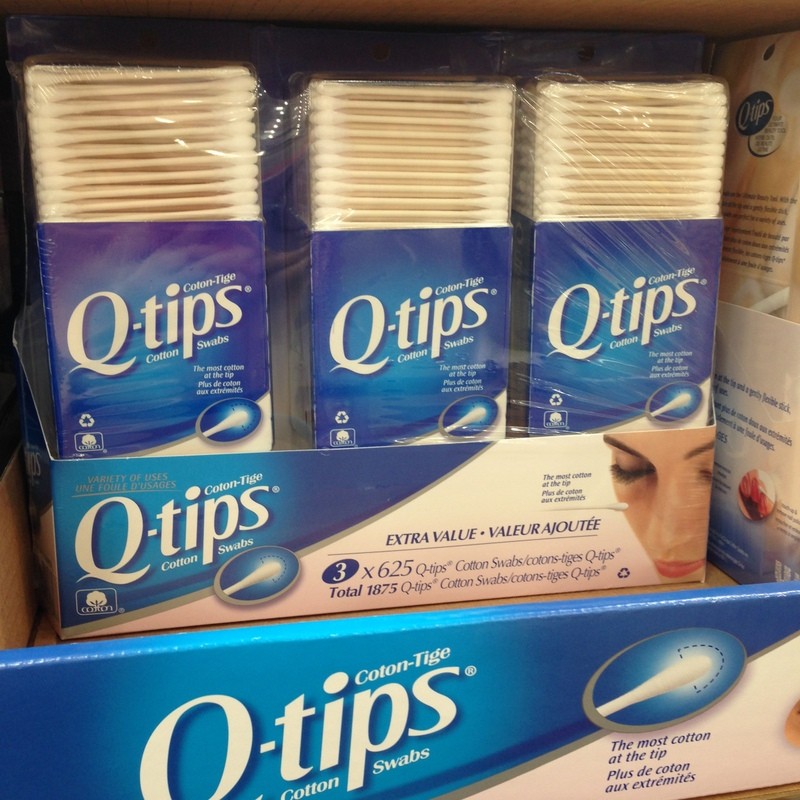 Assorted fragrances for ladies - $58.99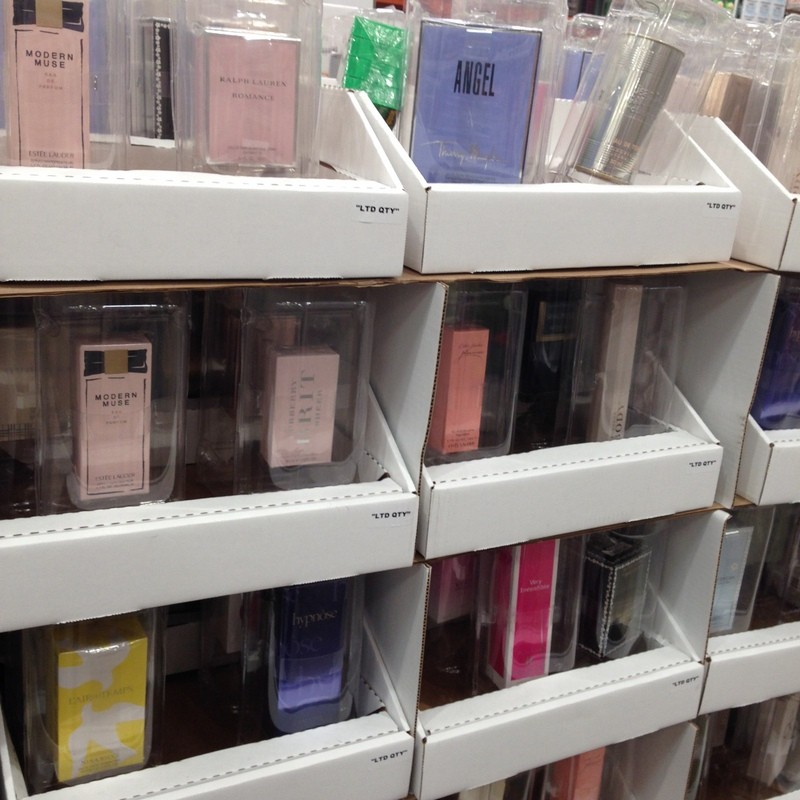 Assorted fragrances for men - $58.99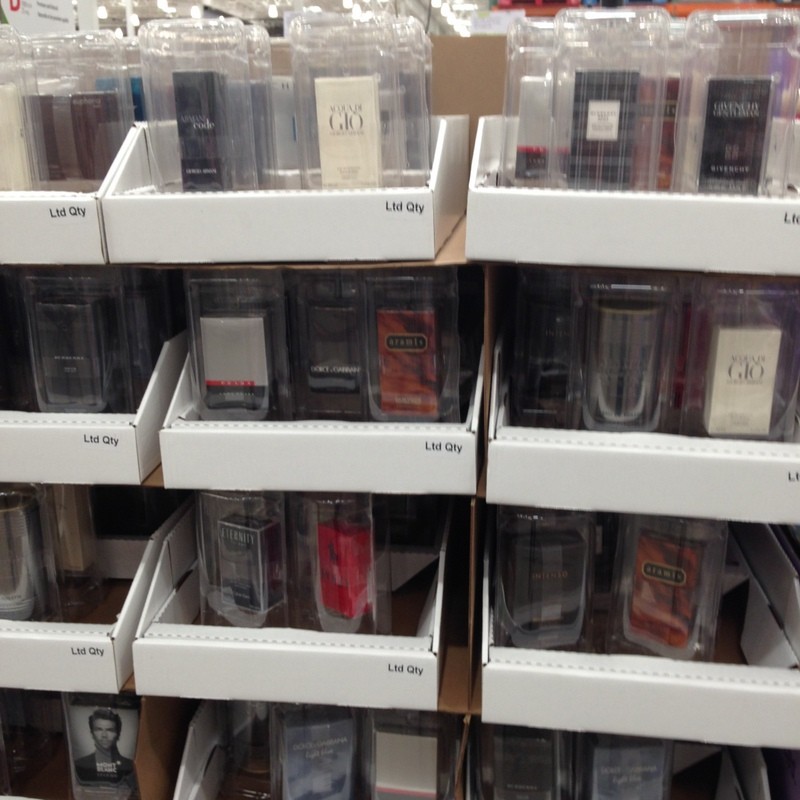 Jamieson vitamin B12 1200 mcg, 180 tablets - $13.99, reg. $17.99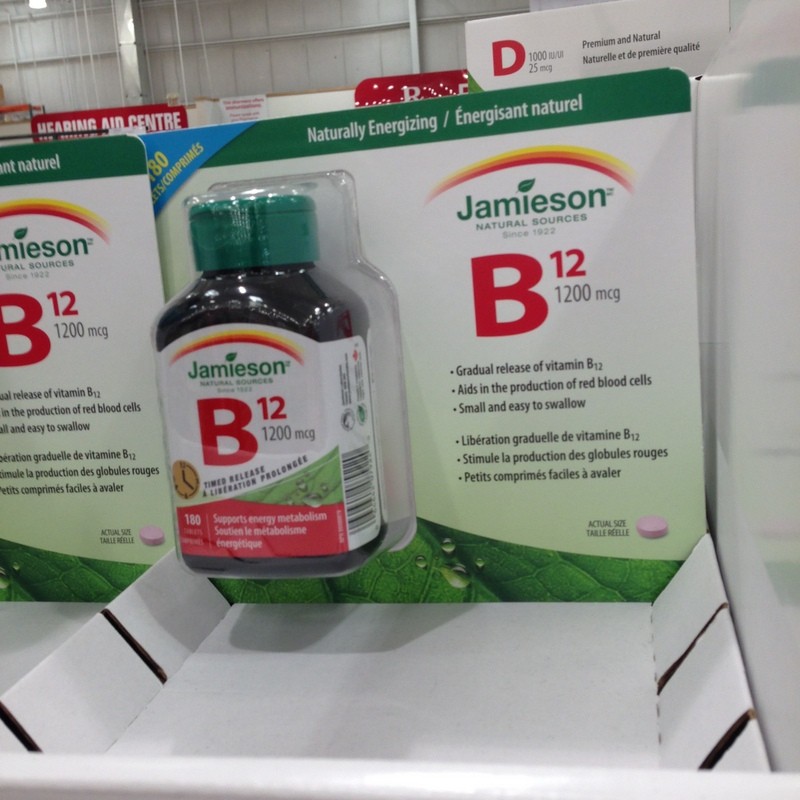 Furniture
Sealy Posturepedic Brydan twin mattress only - $199.99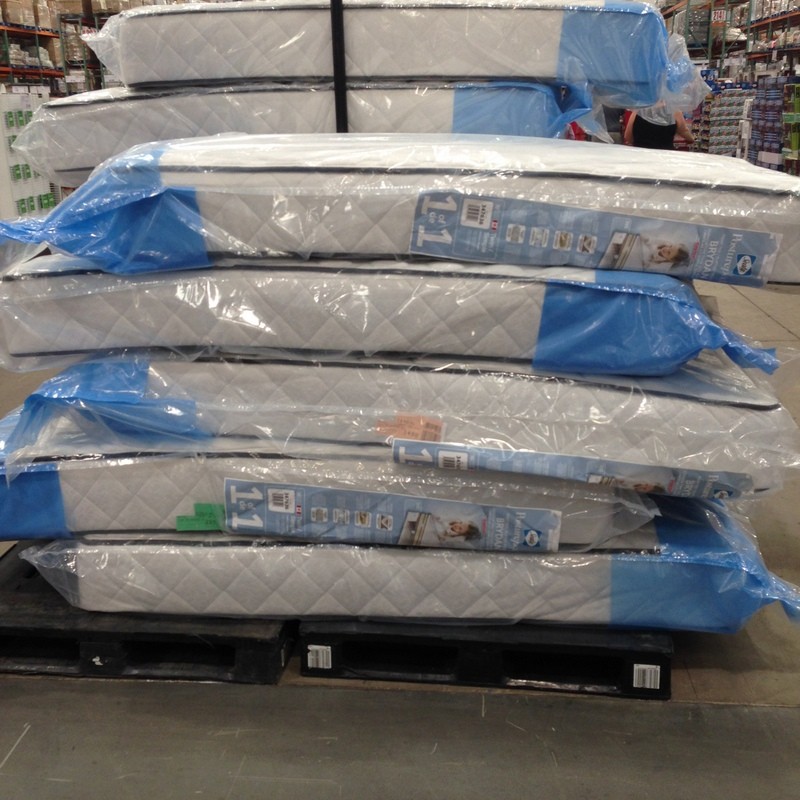 Books & Toys/School Supplies
Bic Wite Out pack of 8 - $5.89, reg. $9.89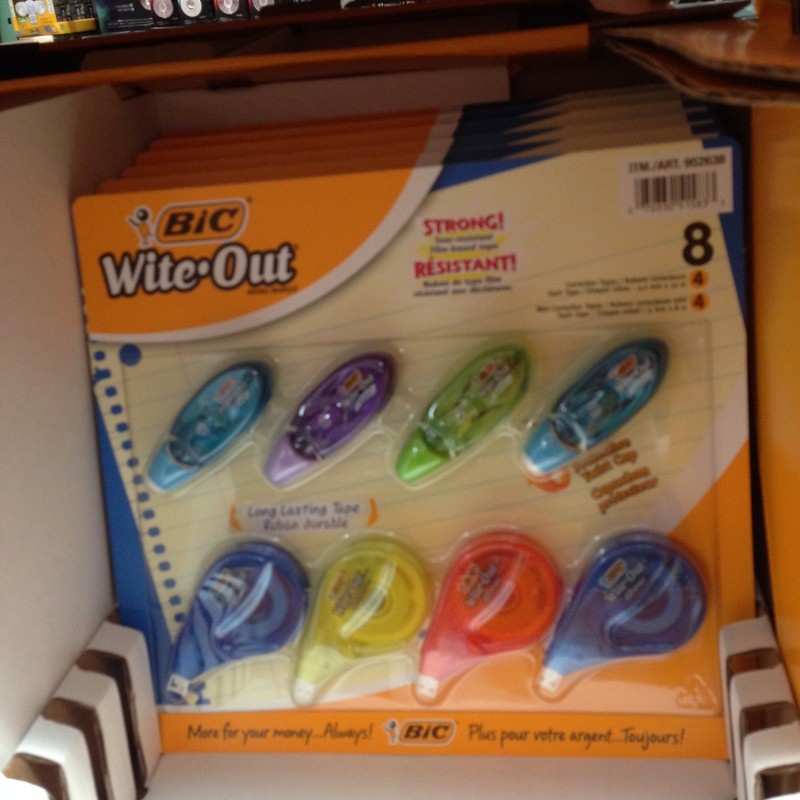 Life Comfort baby blanket with tote, 30" x 45" - $16.99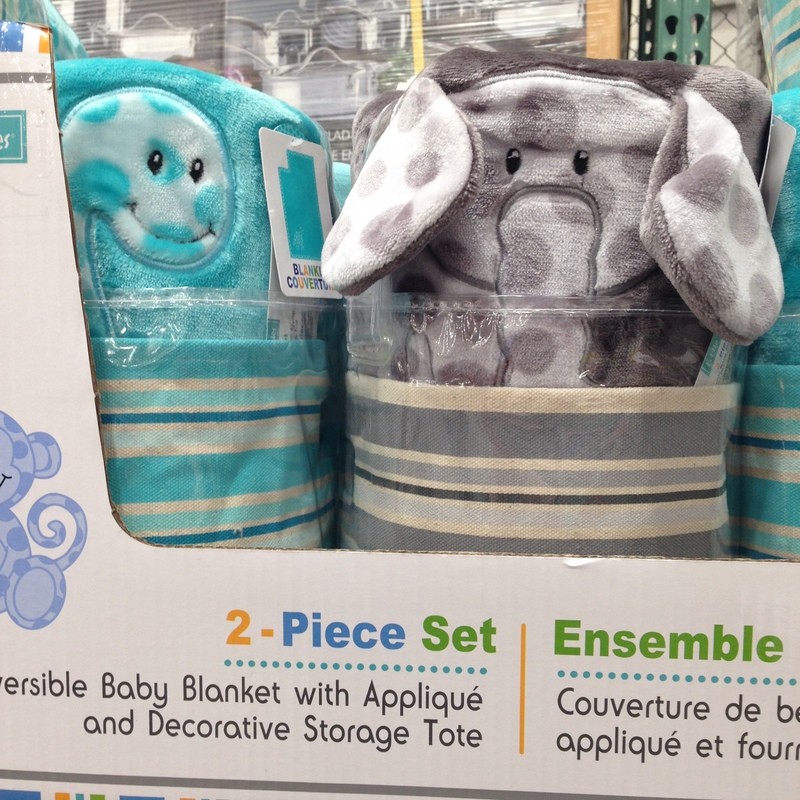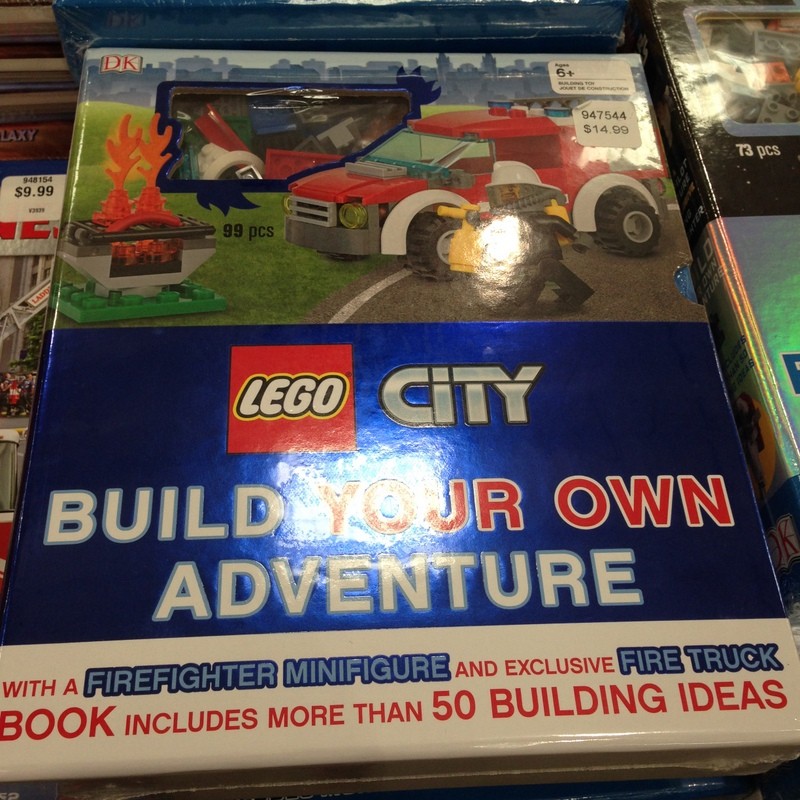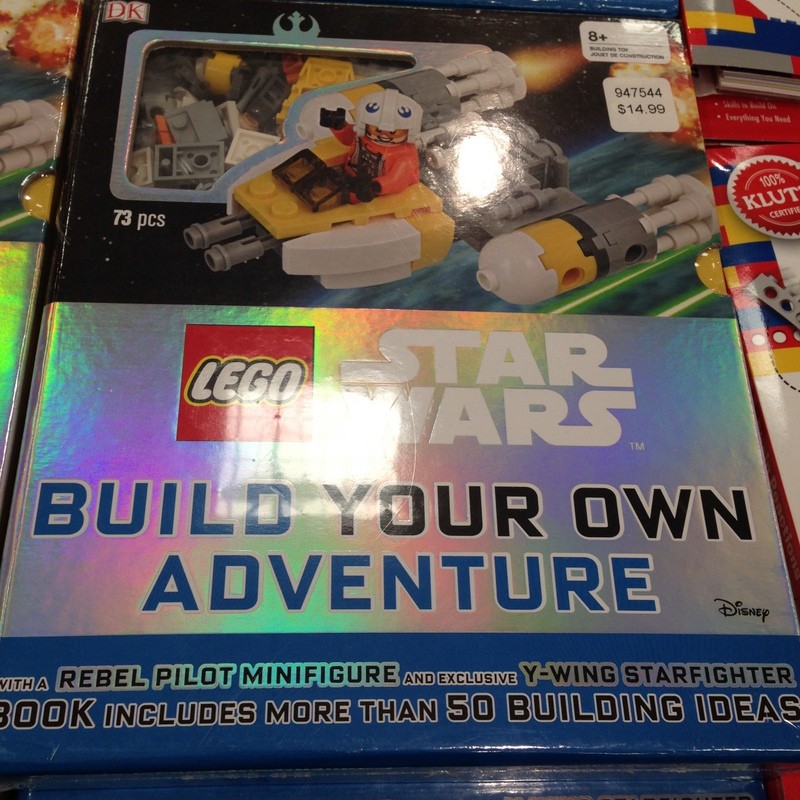 Disney/Nickelodeon pillow time pals - $16.99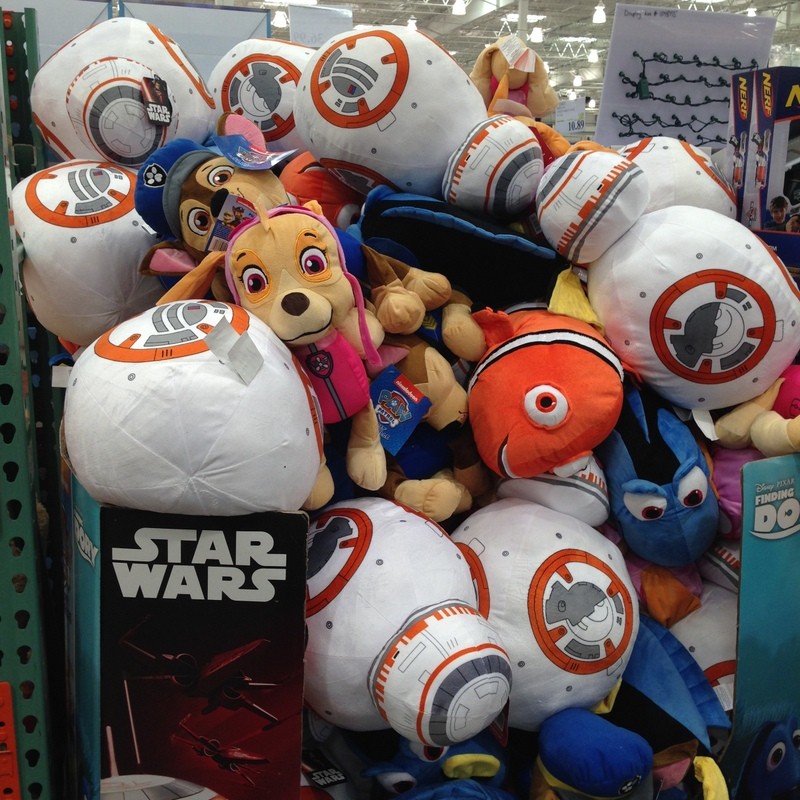 Nerf strongarm blaster 2-pack - $18.79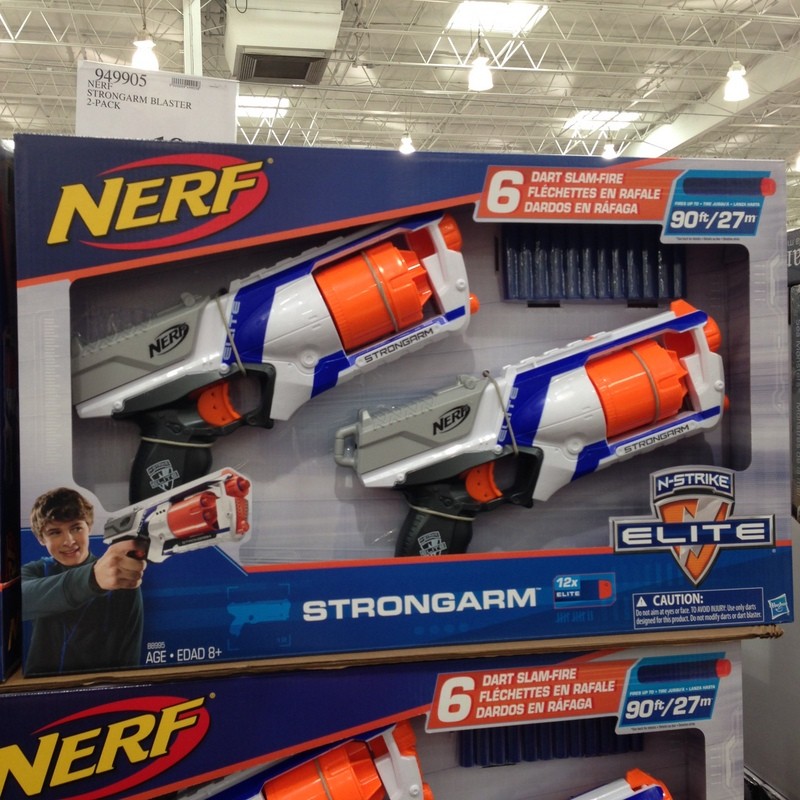 Paw Patrol racer gift set 6 pack - $29.99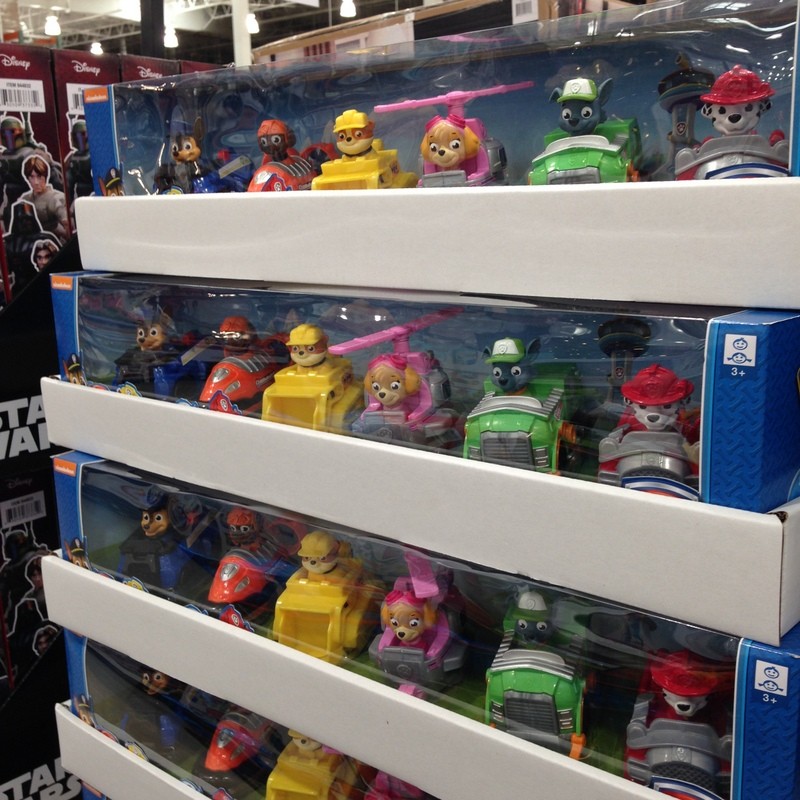 All terrain cyclone remote control vehicle - $39.99
Star Wars Avengers Hero Masher figurines 5-pack assortment - $35.99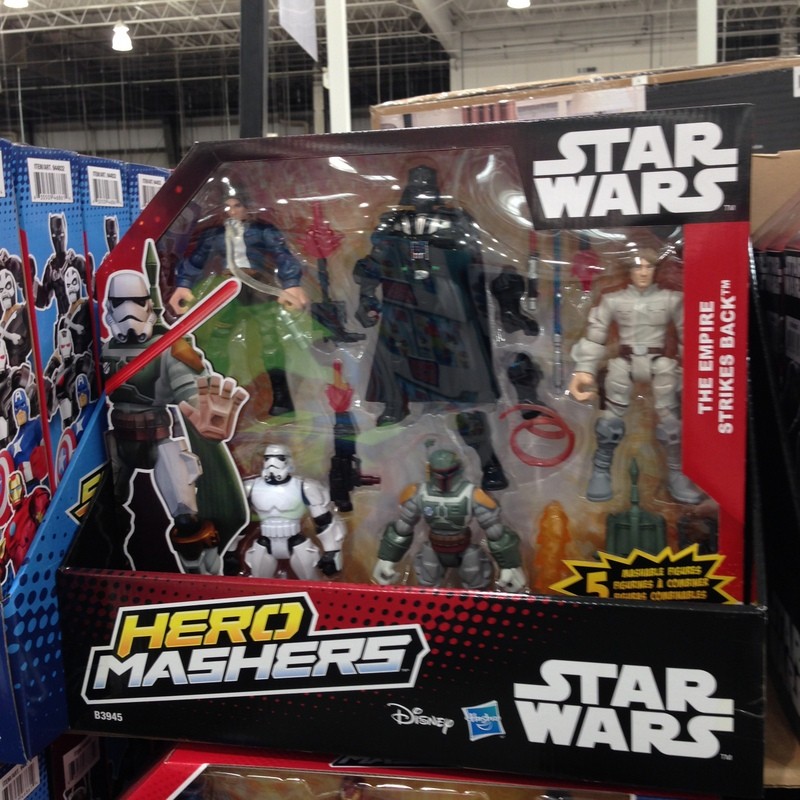 Disney Princess toddler dolls - $19.99

Clothing
NukNuuk slippers, men's sizes 8 - 11, $24.99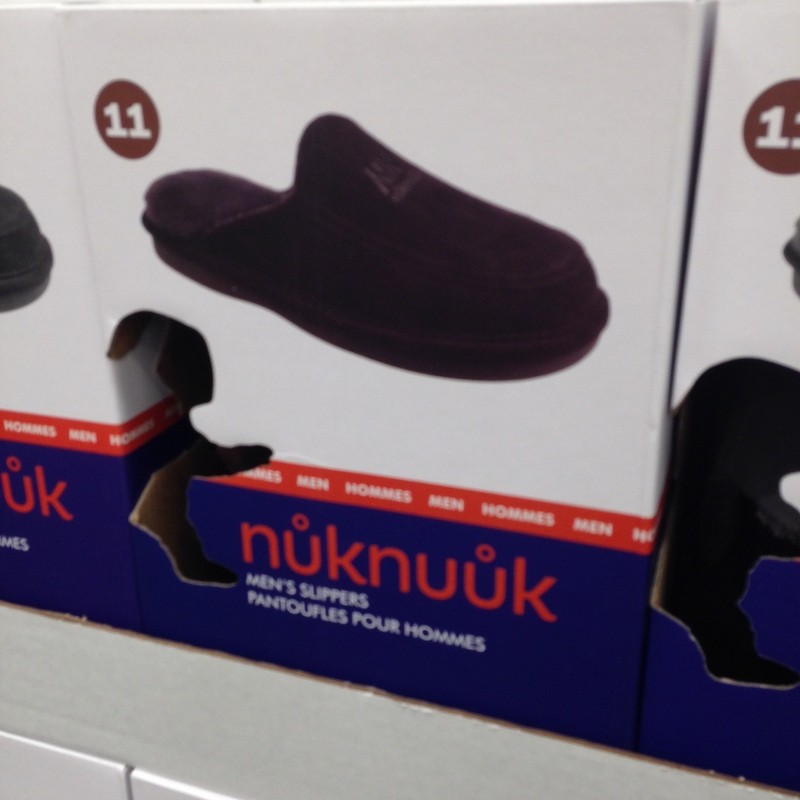 Gerry packable kids jackets, sizes xS to xL - $34.99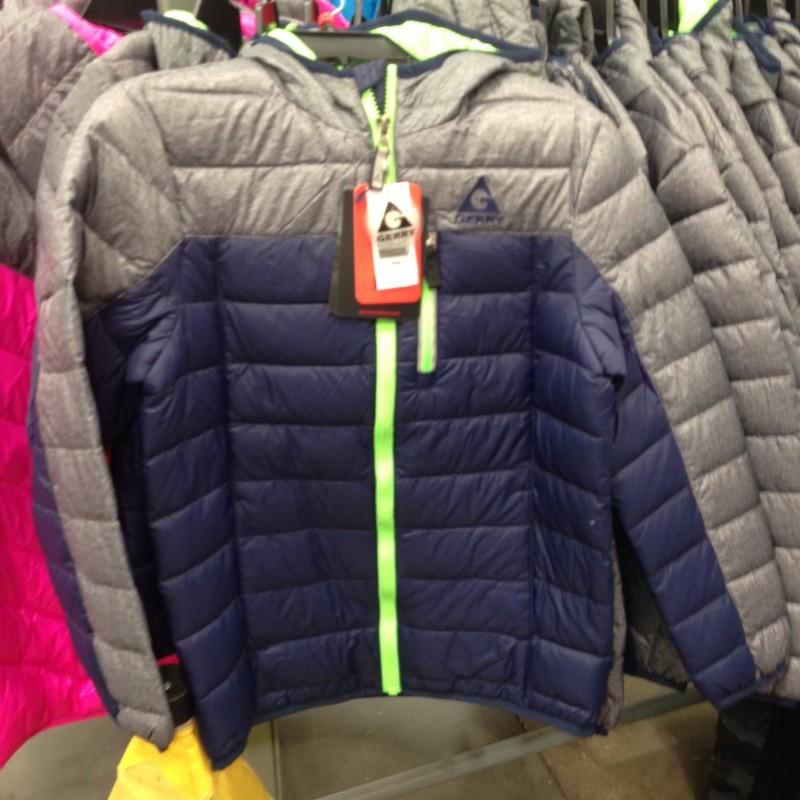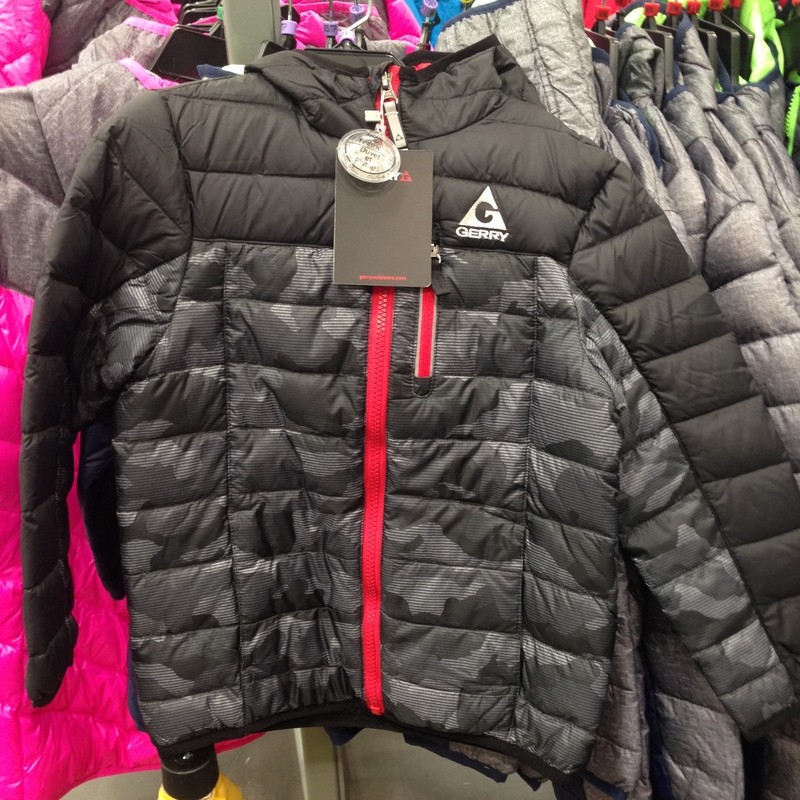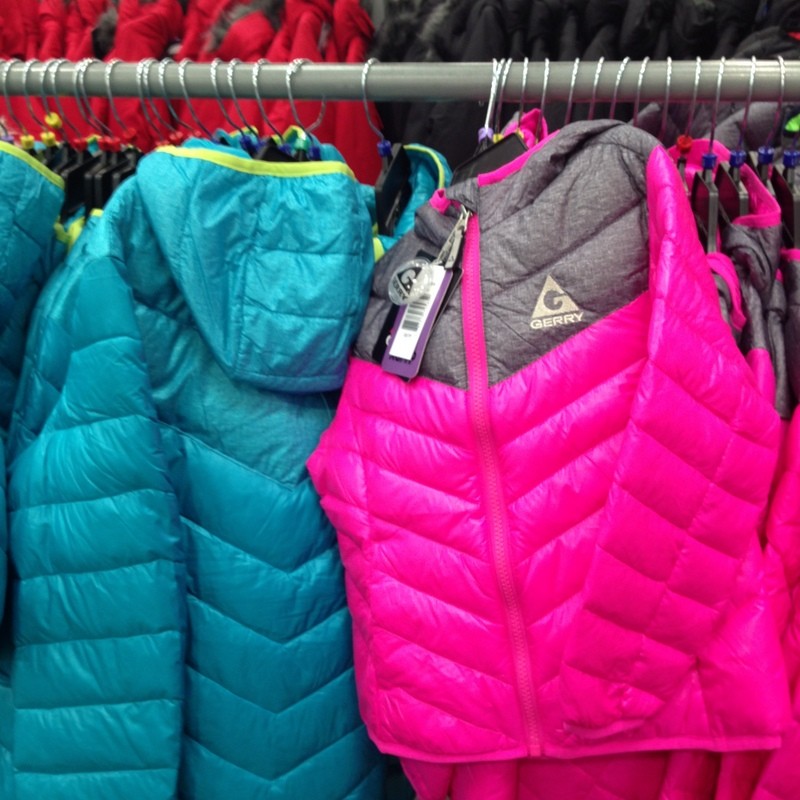 Sun Ice fleece sweater ladies sizes S - XL - $27.99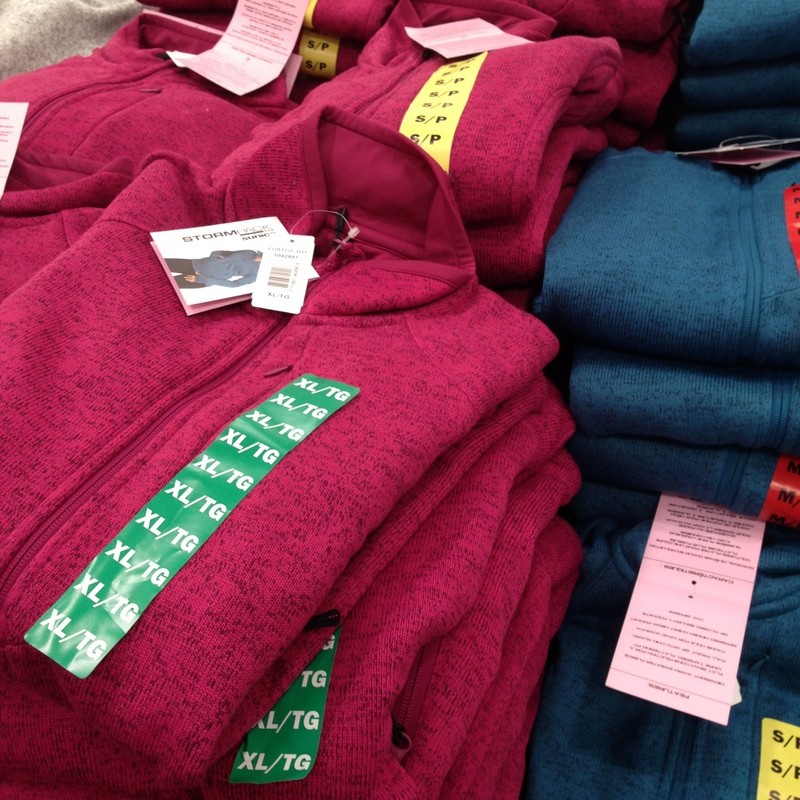 Kirkland Signature 2 pk. leggings girls sizes 4 - 16 - $12.79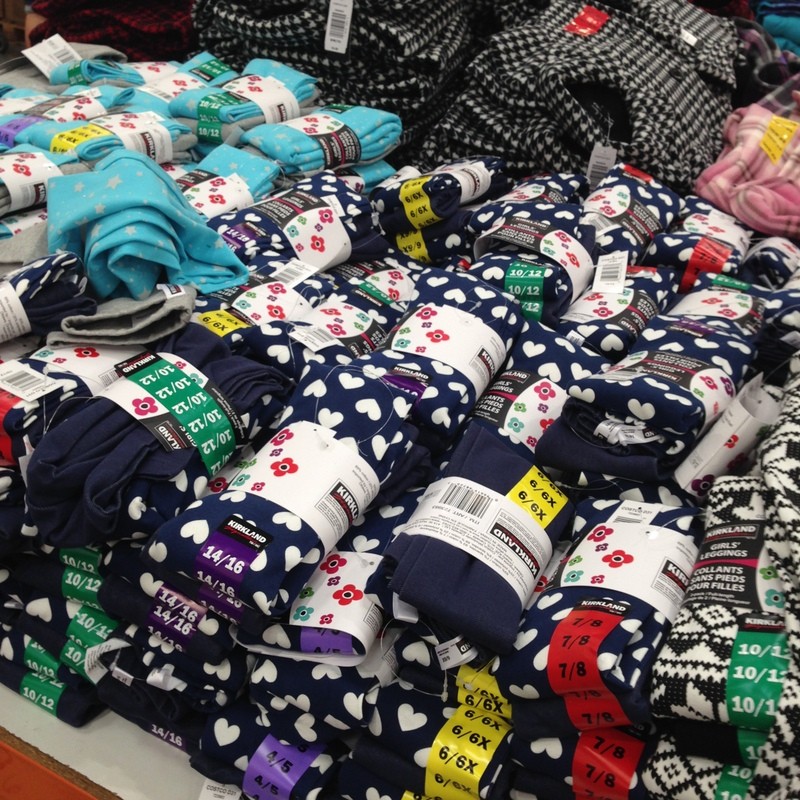 Girls Skechers jogger pants size S - XL - $12.99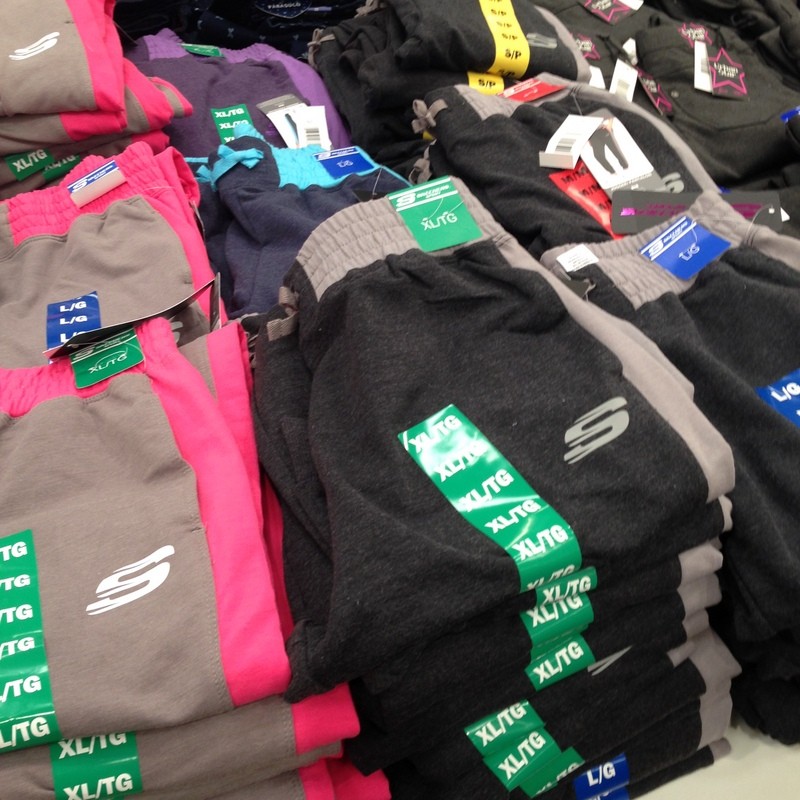 Urban Star ponte pant girls sizes 4 - 14 - $11.49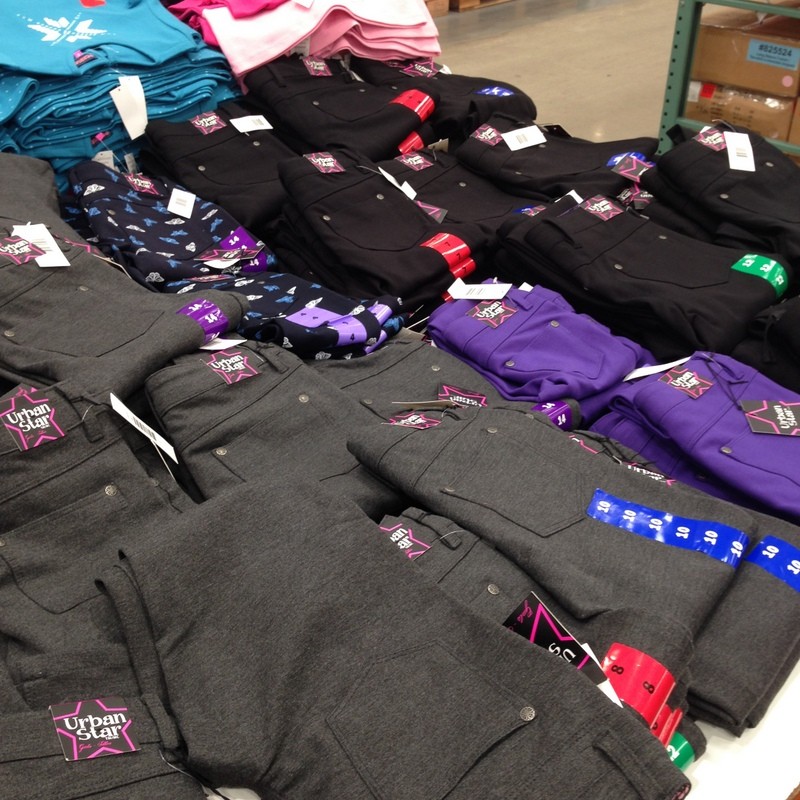 Tractor 3 piece set girls sizes 3 - 8 -$24.99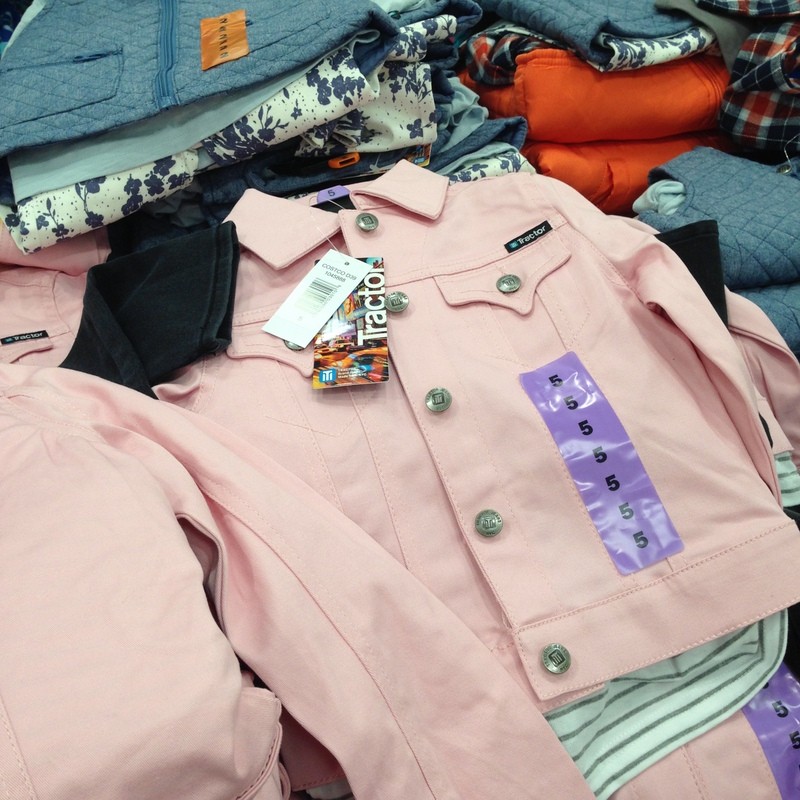 Disney Marvel character hoody boys sizes XS - L - $14.99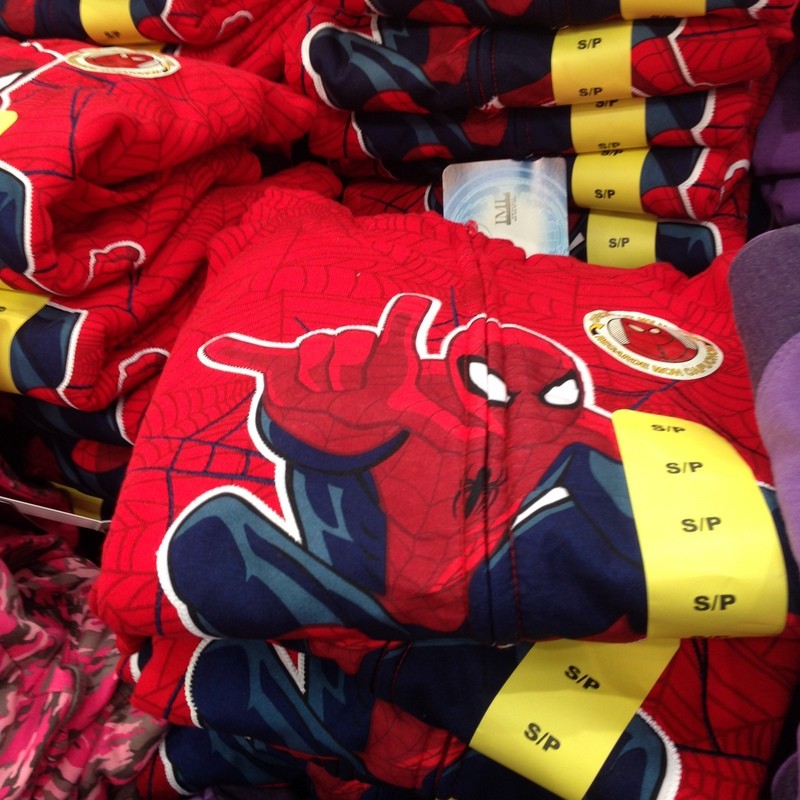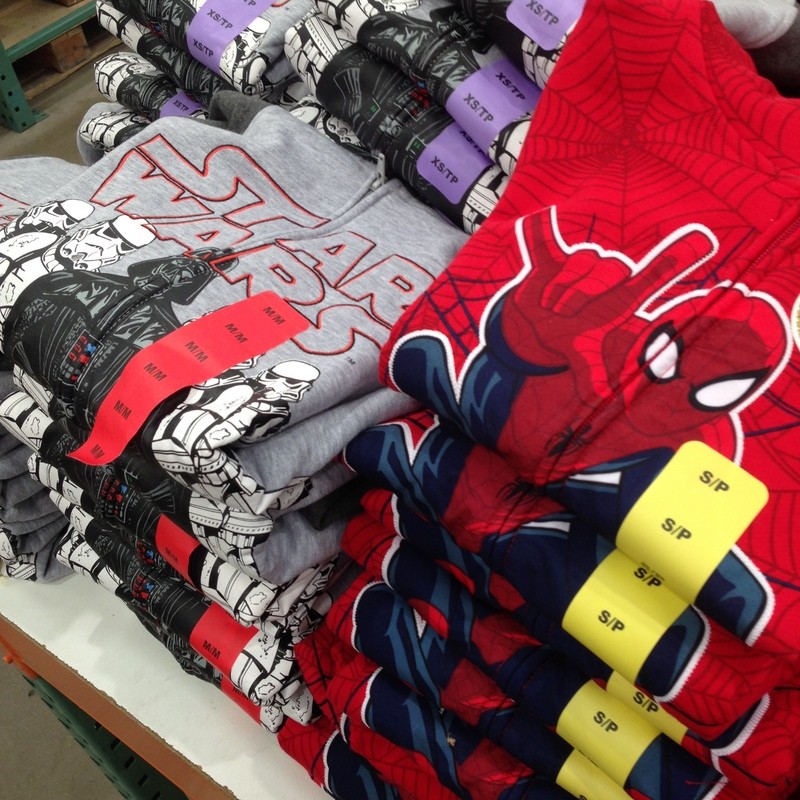 Ja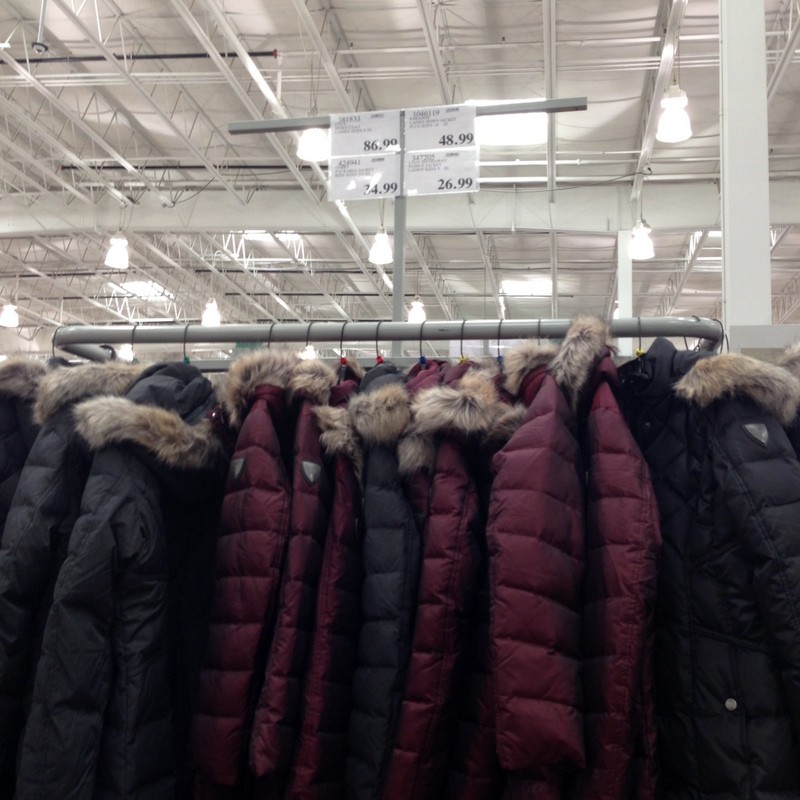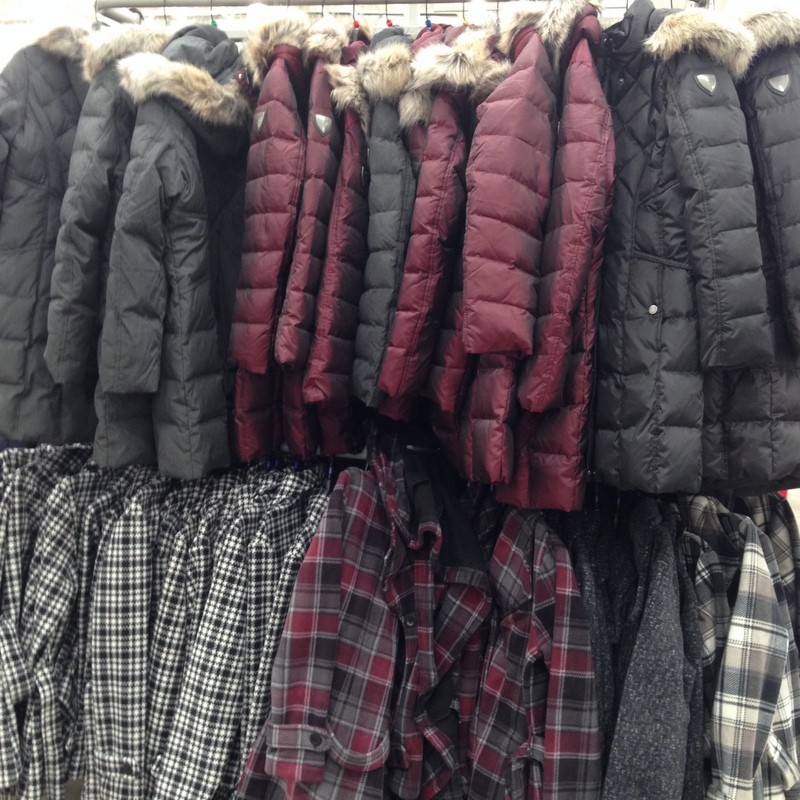 Electronics
HP Envy 4522 all in one printer - $48.99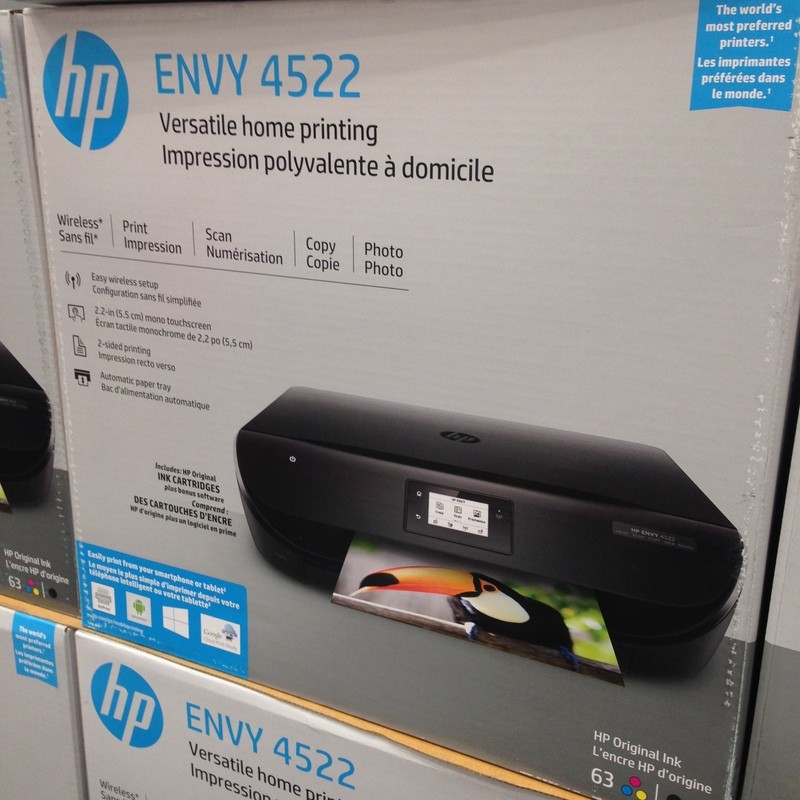 SanDisk ultra usb 3.0 flash drive 128 GB - $28.99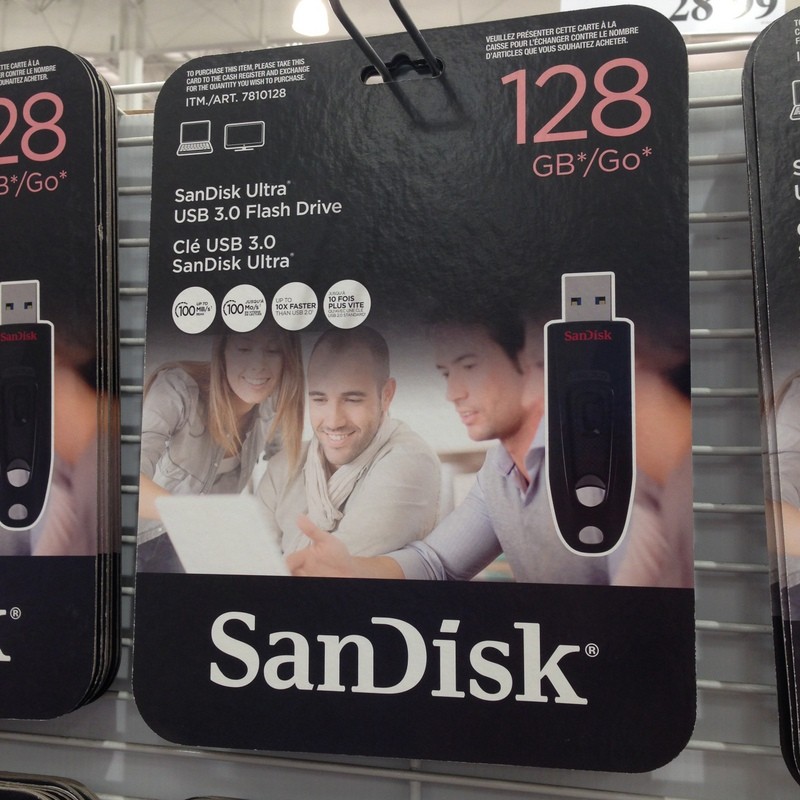 Sandisk Cruzer flash drive usb 2.0, 16 GB each, 3 pack - $17.79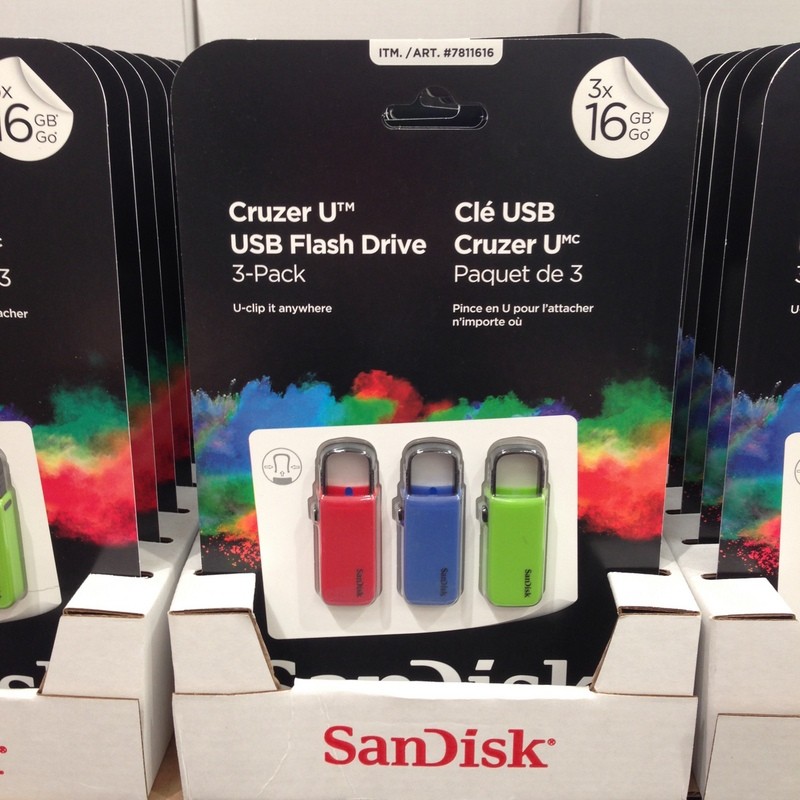 Panasonic DECT 6.0 phone 3 handsets - $99.99, reg. $139.99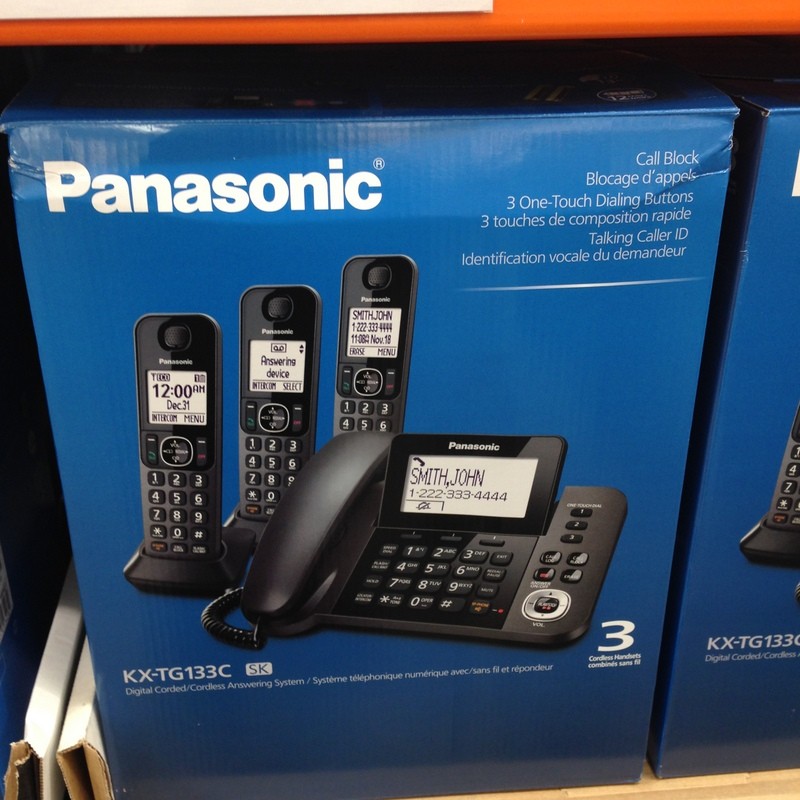 VTech DECT 6.0 cordless telephone 3 handsets - $49.99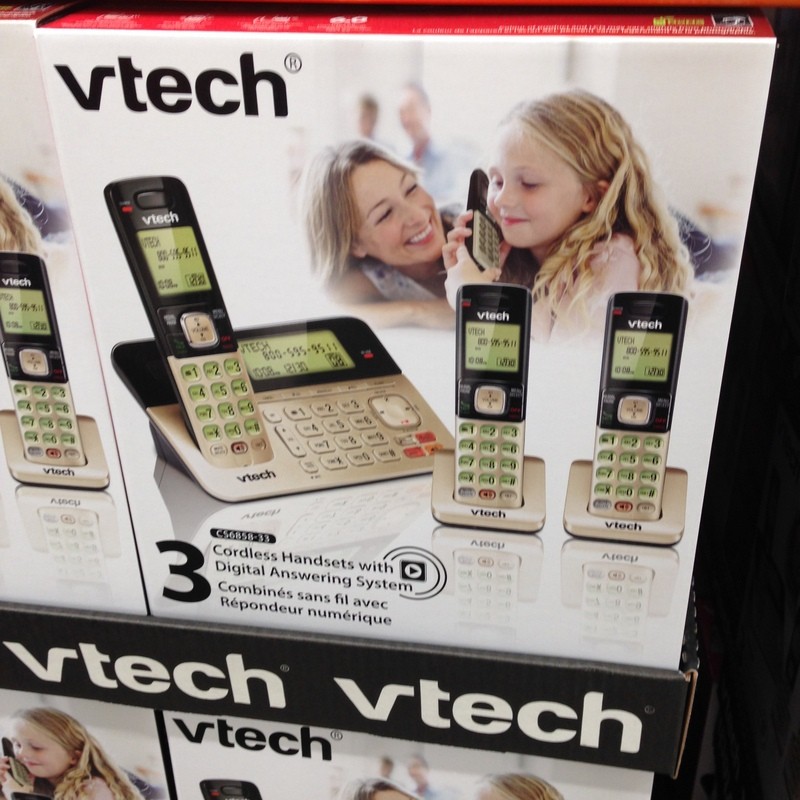 Sony wireless headphones - $59.97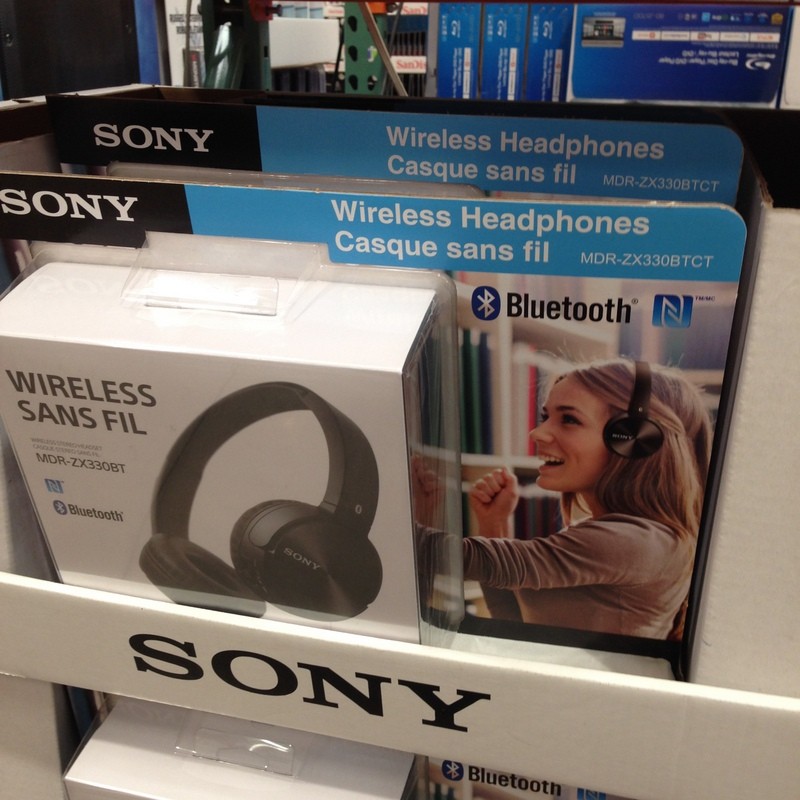 D-Link wireless IP cam - $99.99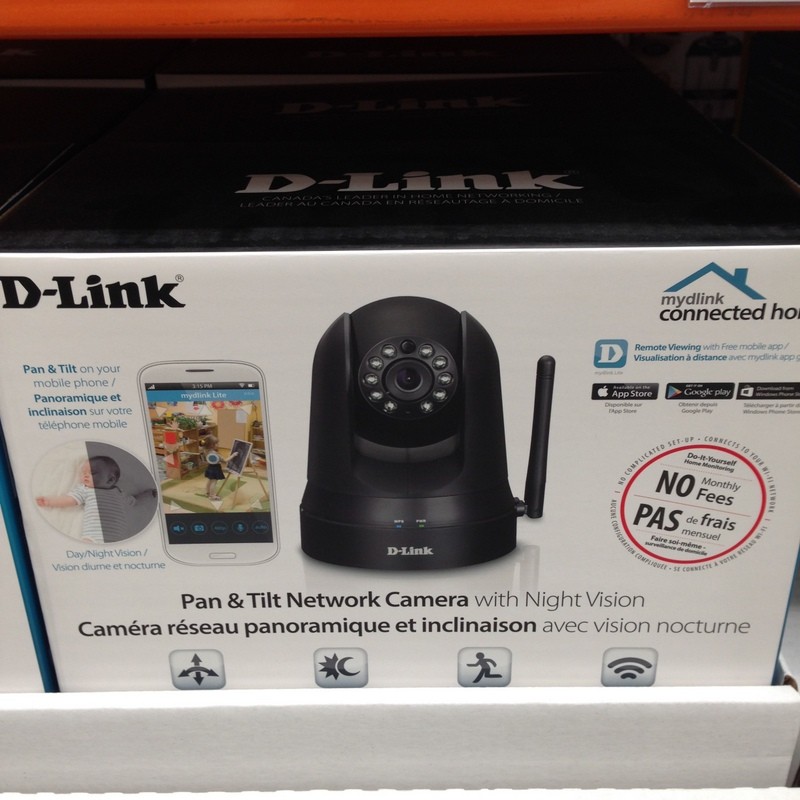 Samsung Smart LED TV 50" class - $789.99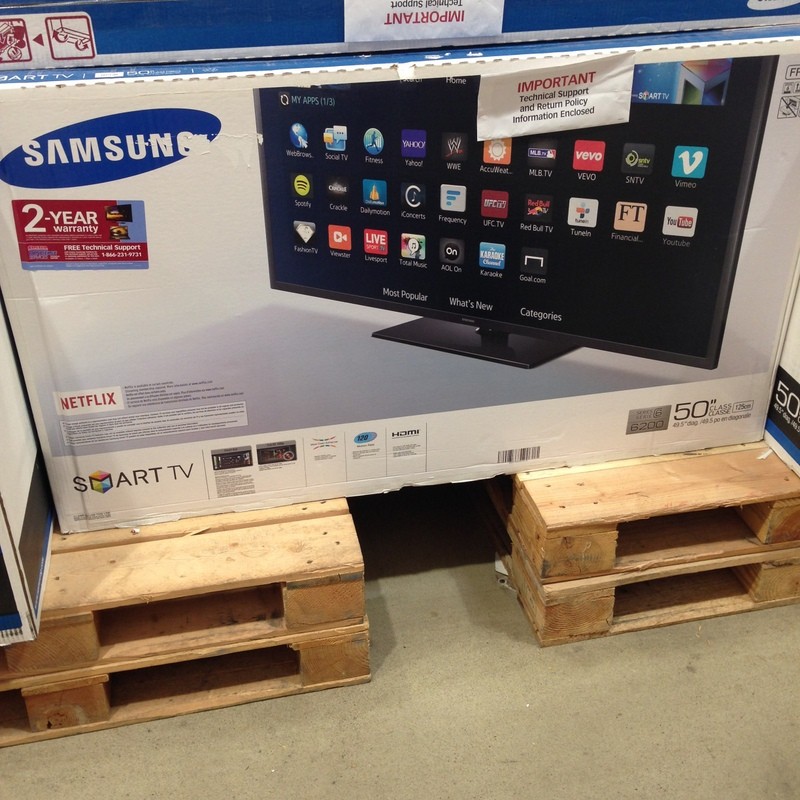 Home
Takeya thermoflask pack of 2 - $39.99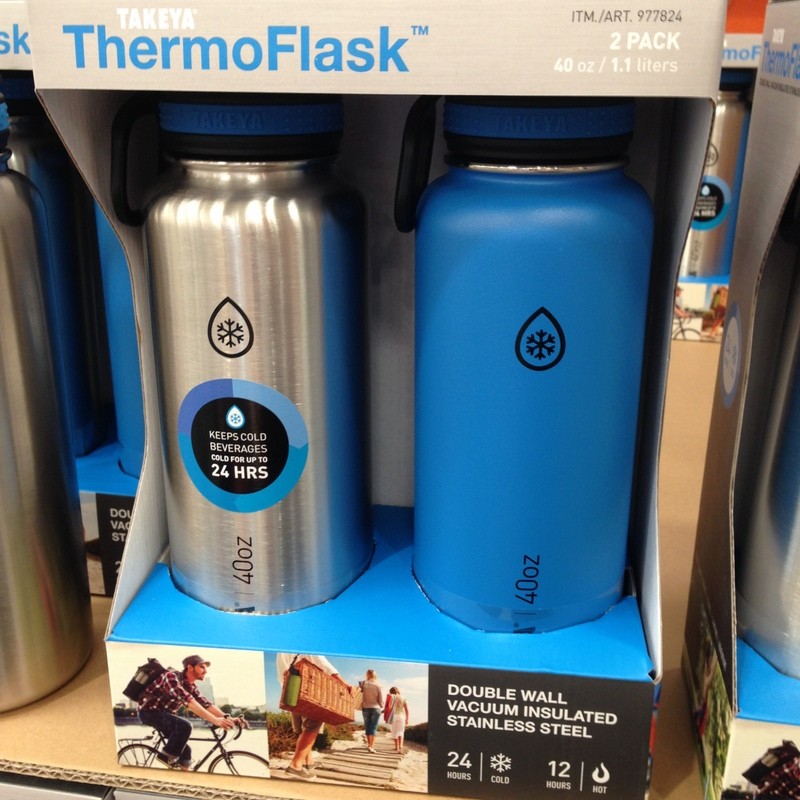 Margaritaville Bali frozen drink maker - $199.97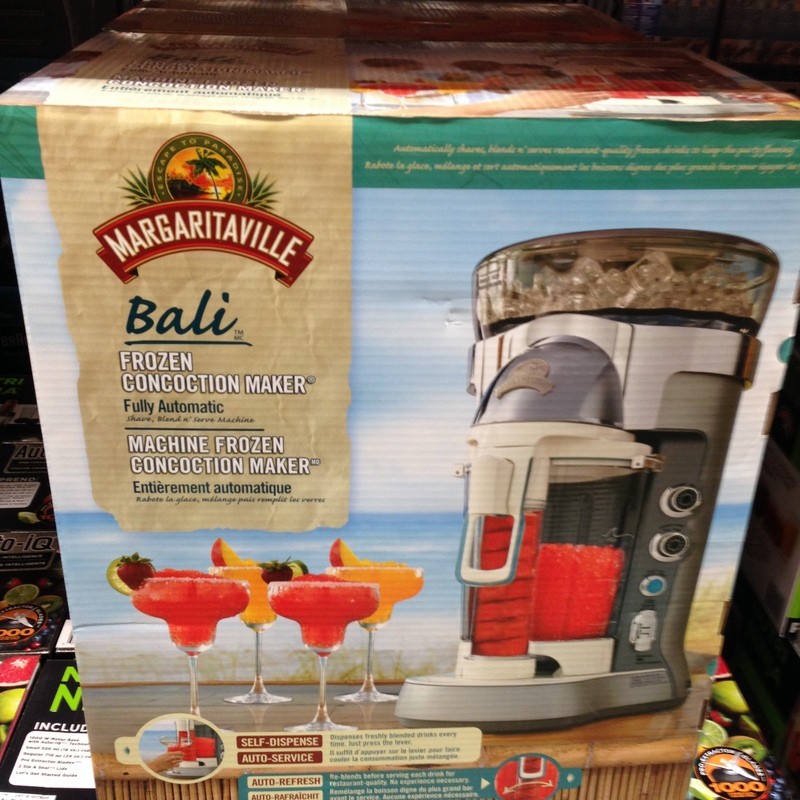 Cuisinart food processor 11 cup - $129.99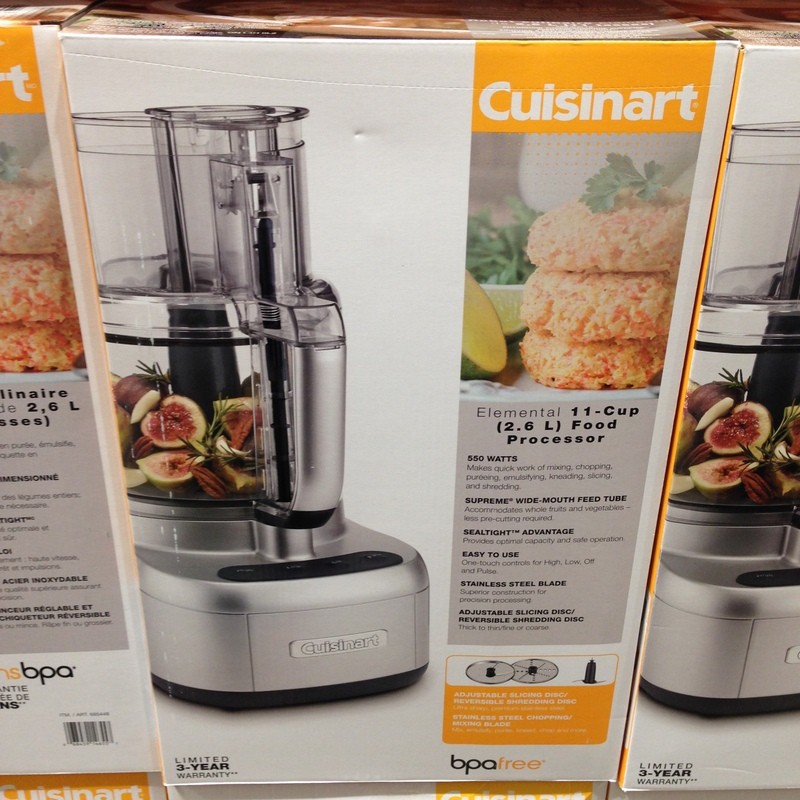 Kitchenaid stand mixer, 1 HP motor - $399.99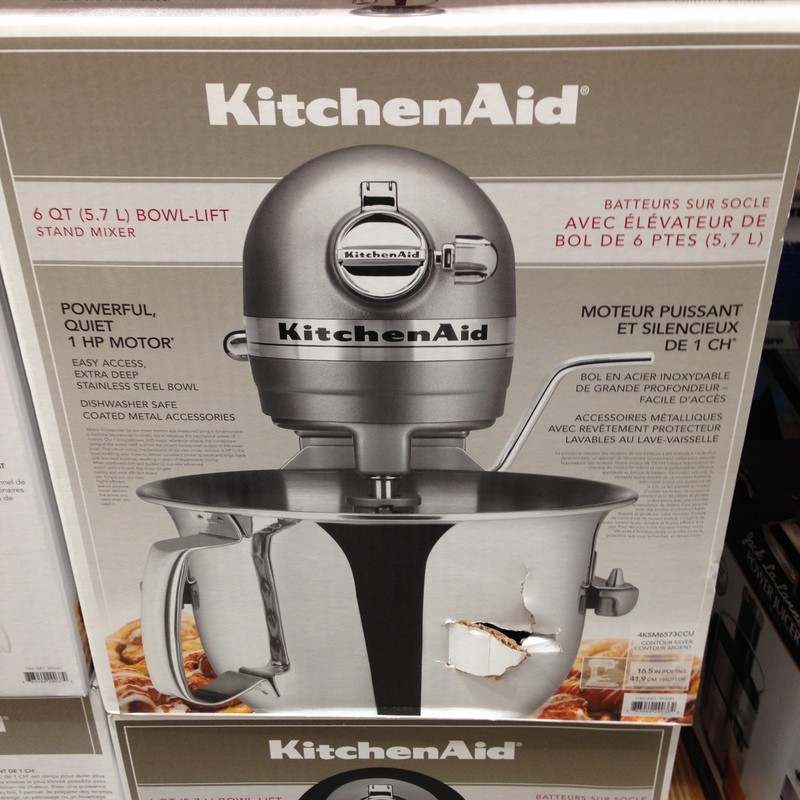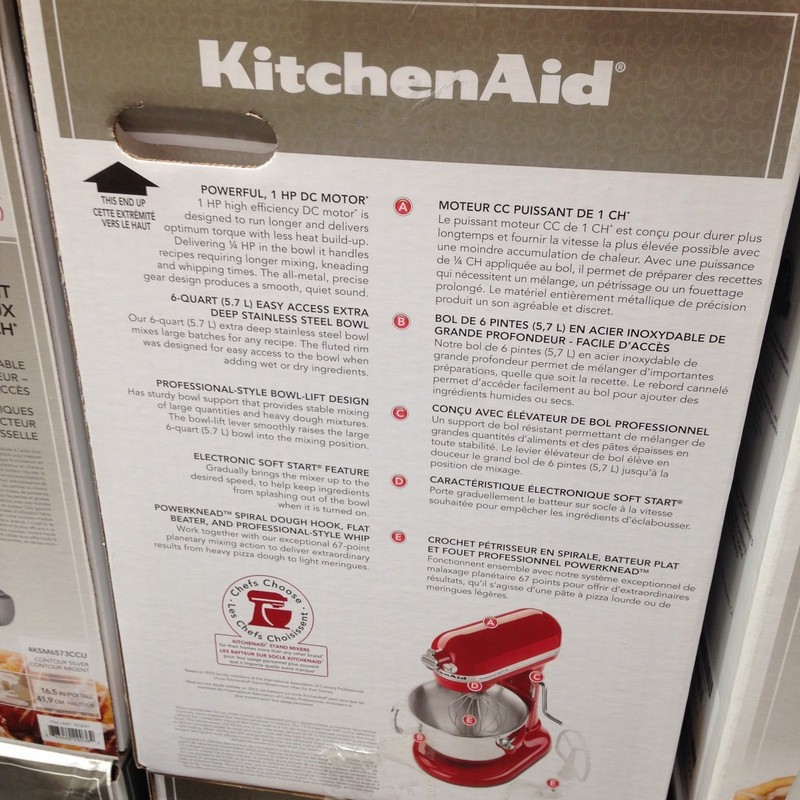 Cuisinart convection oven - $89.99
Cuisinart toaster 4 slice - $59.99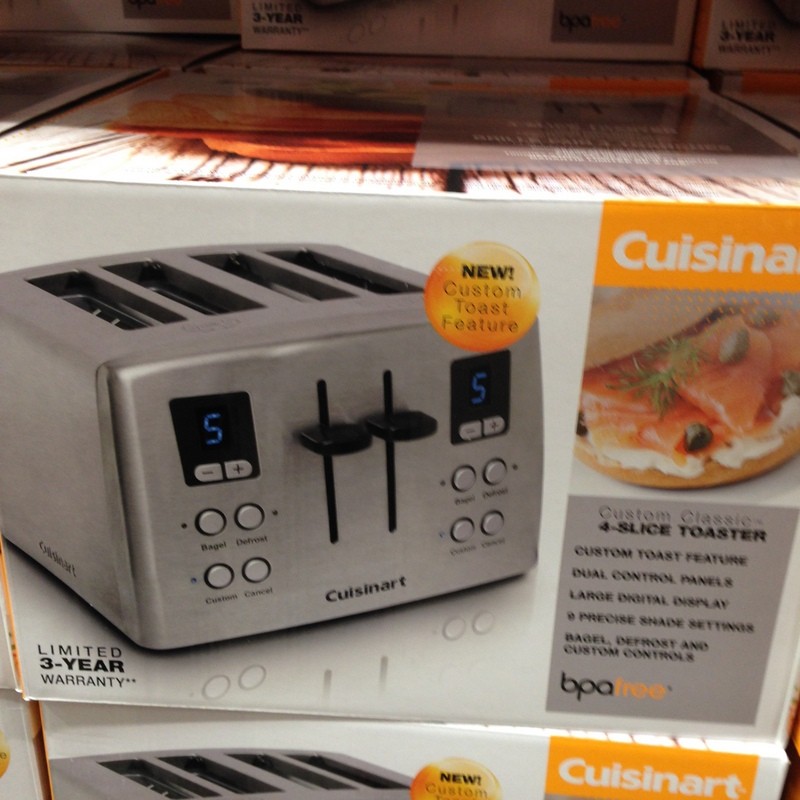 The Rock Plus 2 piece skillets 28 cm & 24 cm induction ready - $46.99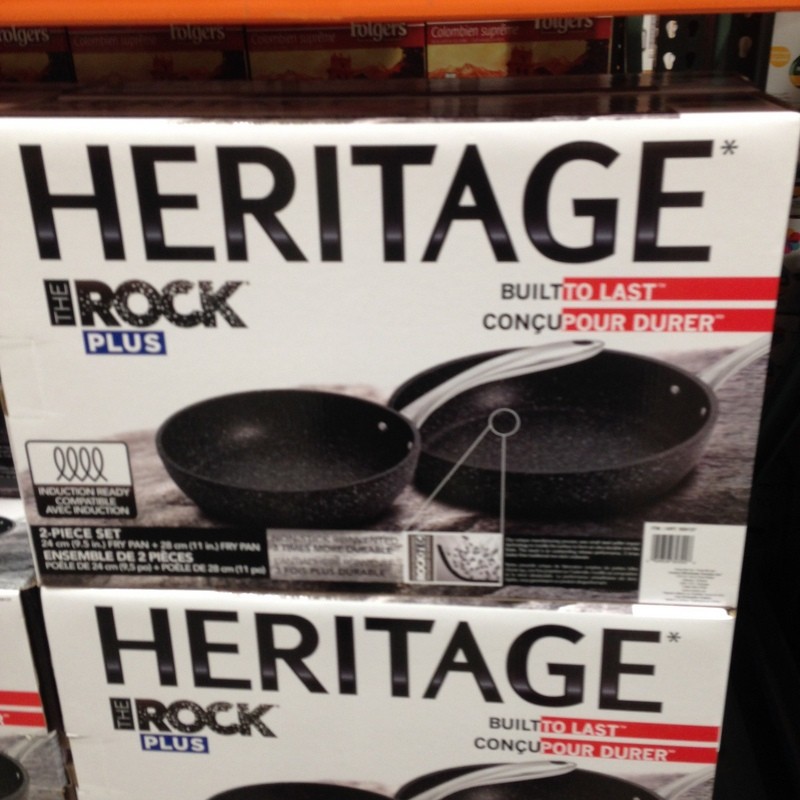 T-Fal 3 piece skillets, 20 cm, 24 cm, & 28 cm - $28.99
Lagostina 2 pieces pre-seasoned cast iron skillets, 26 cm & 30 cm - $38.99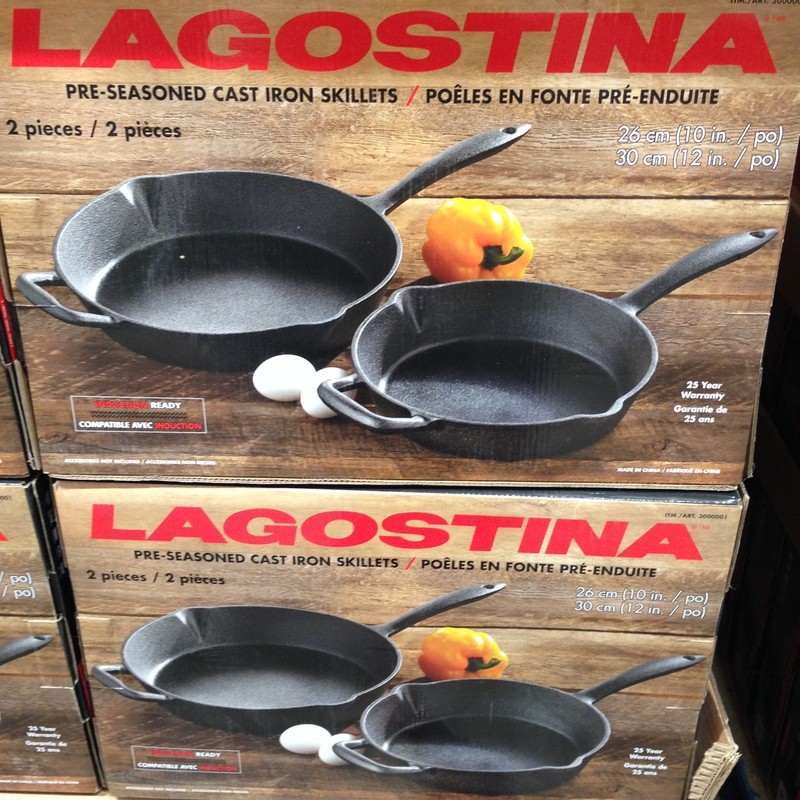 Tramontina Proline 30.4 cm skillet, aluminum 3004, PFOA-free non-stick - $28.99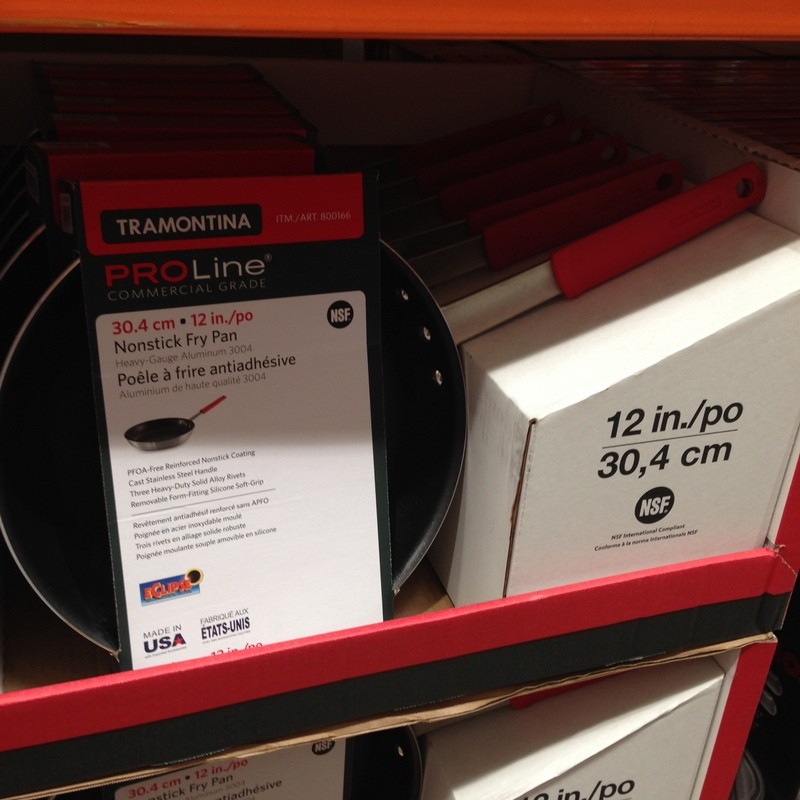 Circulon baking sheet pack of 2 (11" x 17") - $14.99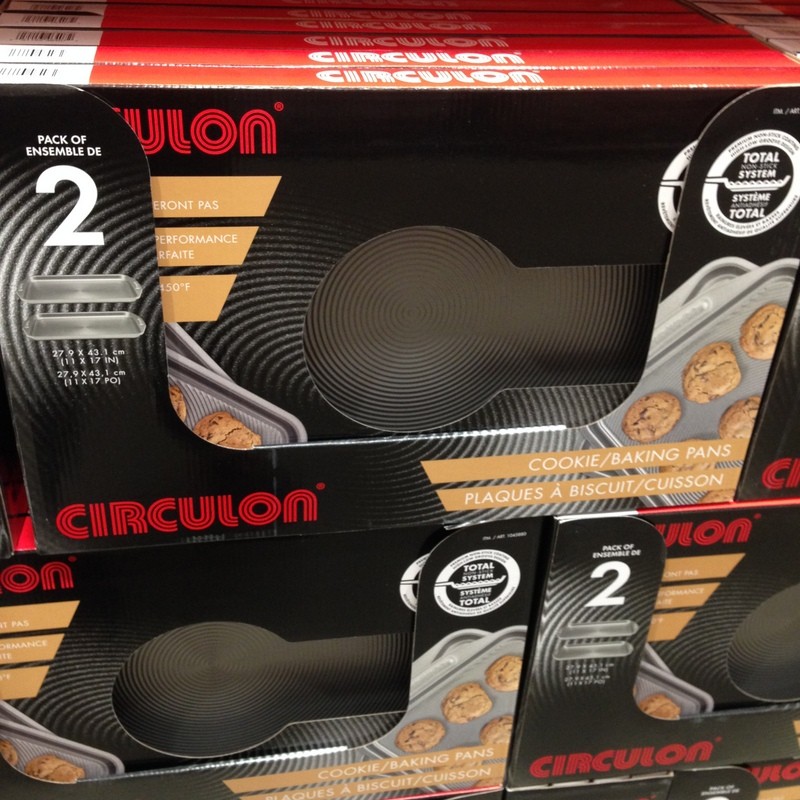 Greenpan ceramic non-stick skillet 2 piece set, 26 cm & 30 cm - $49.99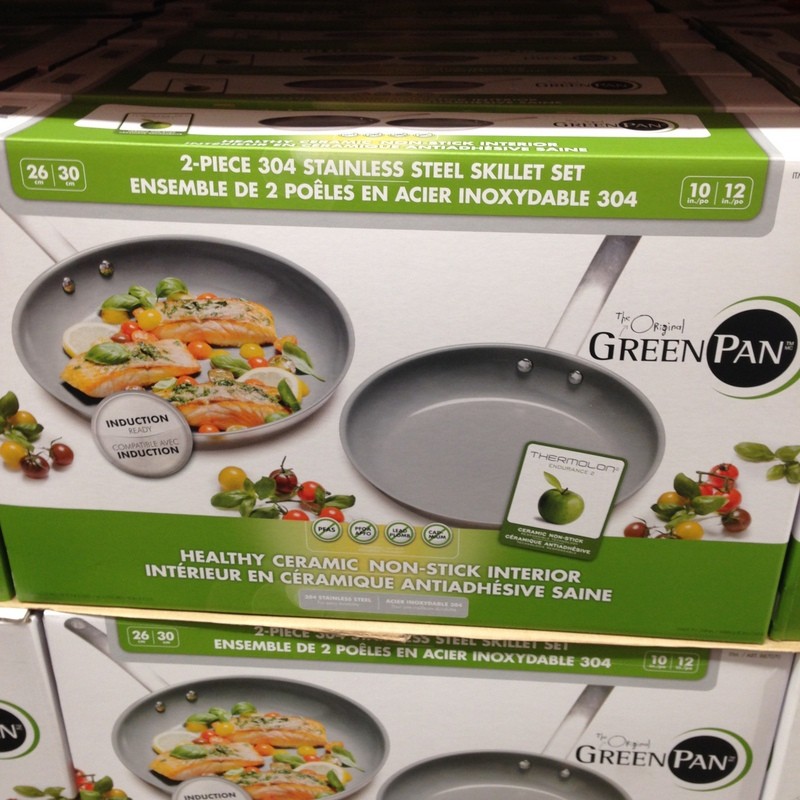 Meyer commercial grill pan, 28 cm - $14.97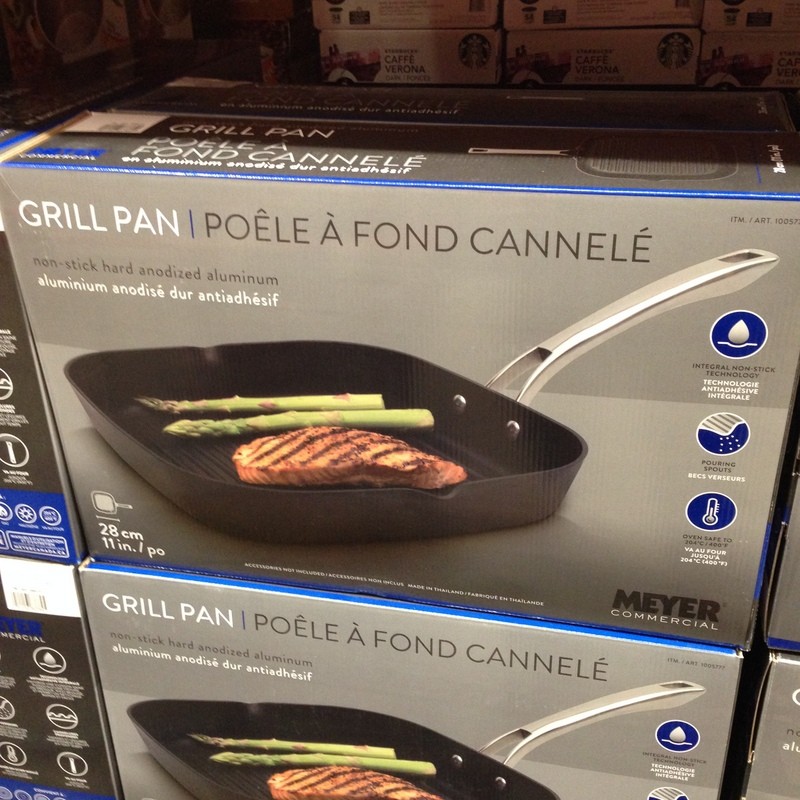 Sports/Outdoor
Bushnell 12 x 50 mm explorer binoculars - $29.99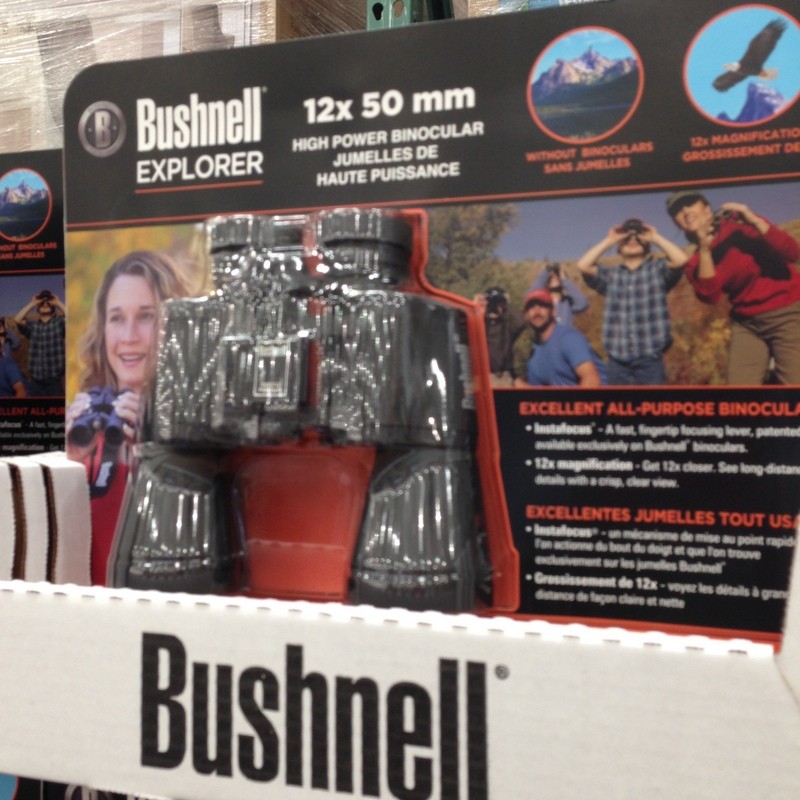 Napoleon 42" patioflame table - $599.97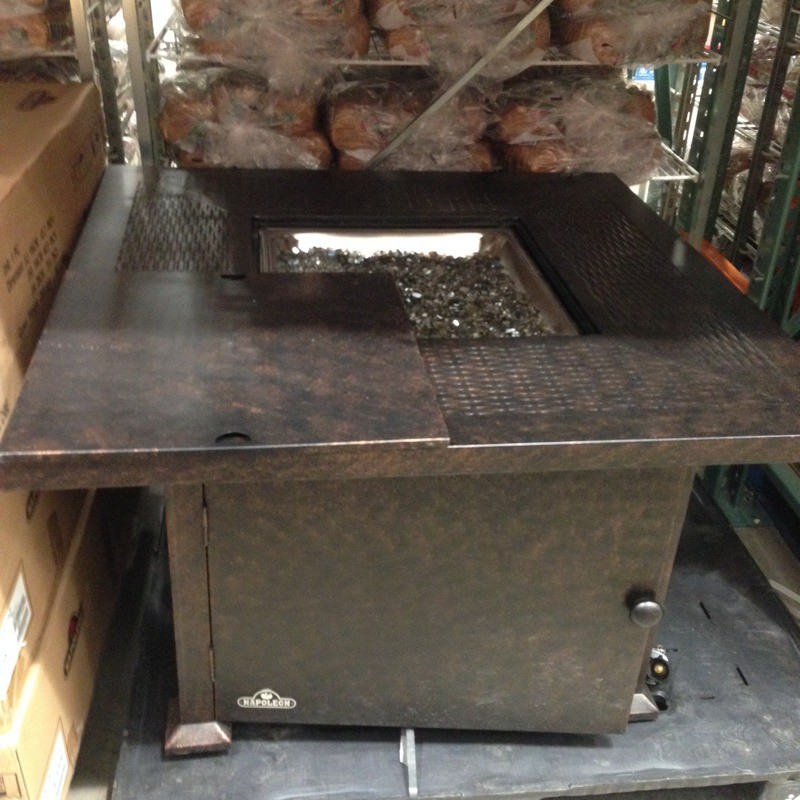 Dumbbell set with horizontal rack, 200 lbs (3 boxes) - $224.99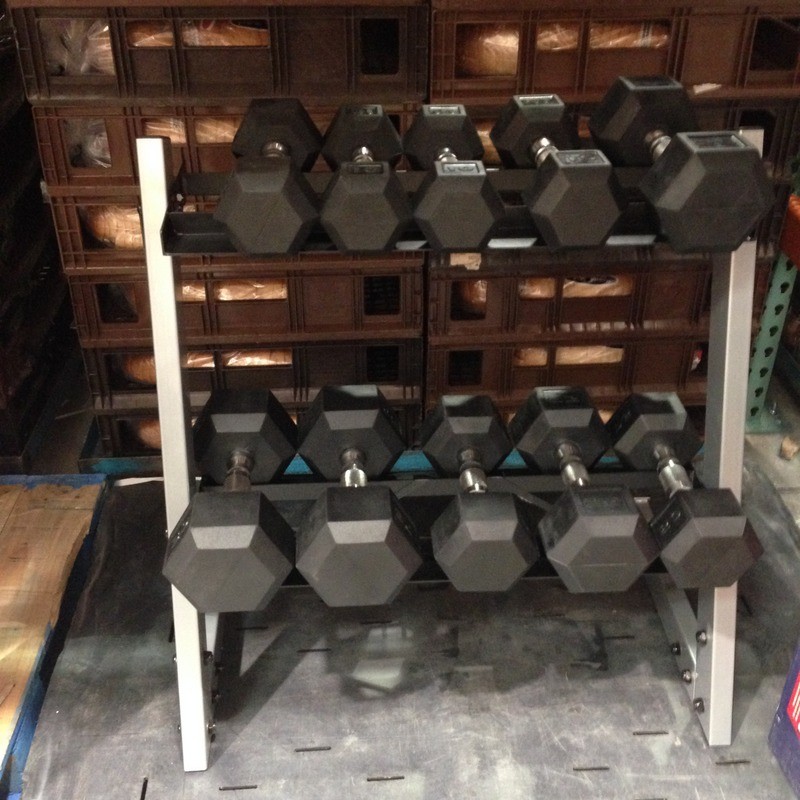 Chimneyfree 48" wall mount infrared electric fireplace - $239.99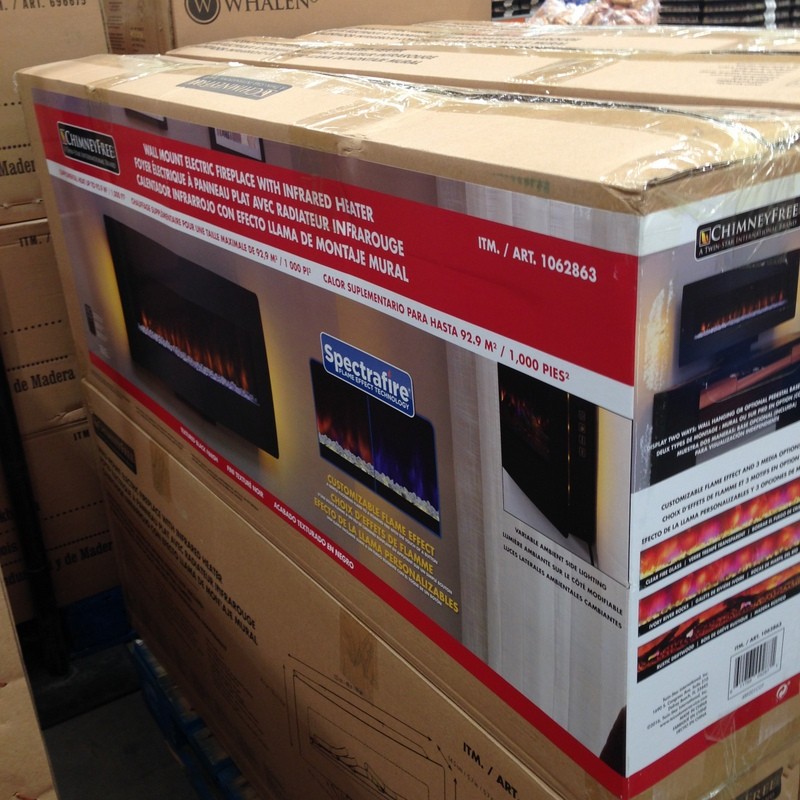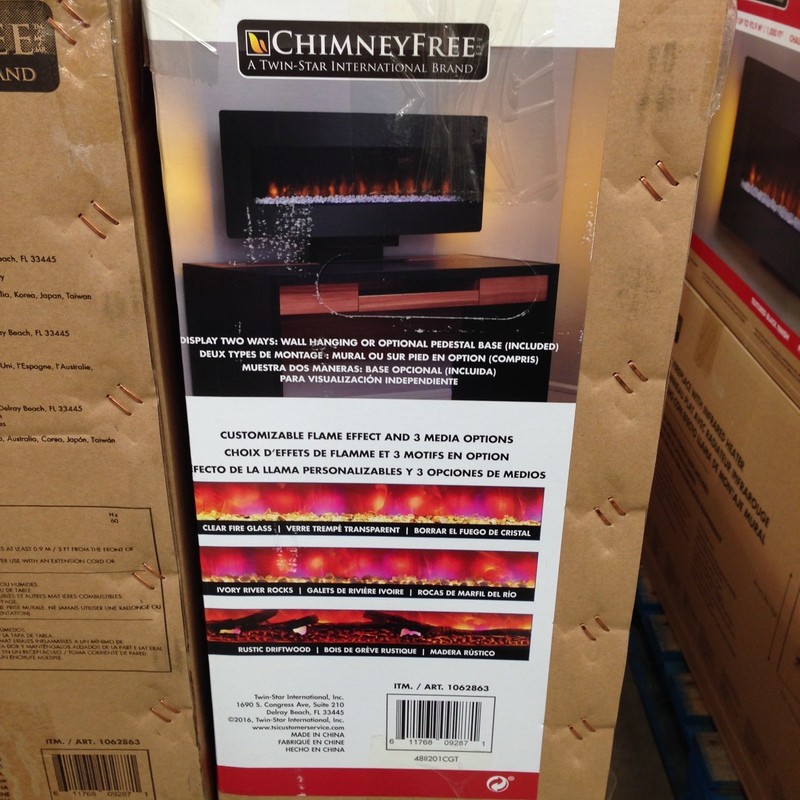 Wine Barrel gas fire table propane gas - $279.99
Energy Pro two headlamps 210 lumen - $12.69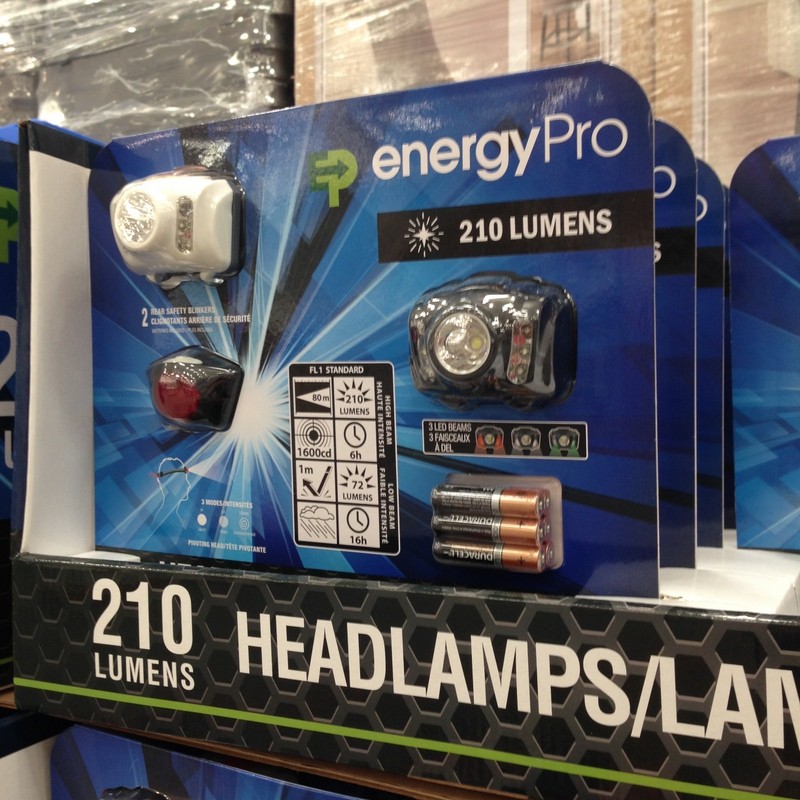 Rio Creations cooler 94.6L - $99.97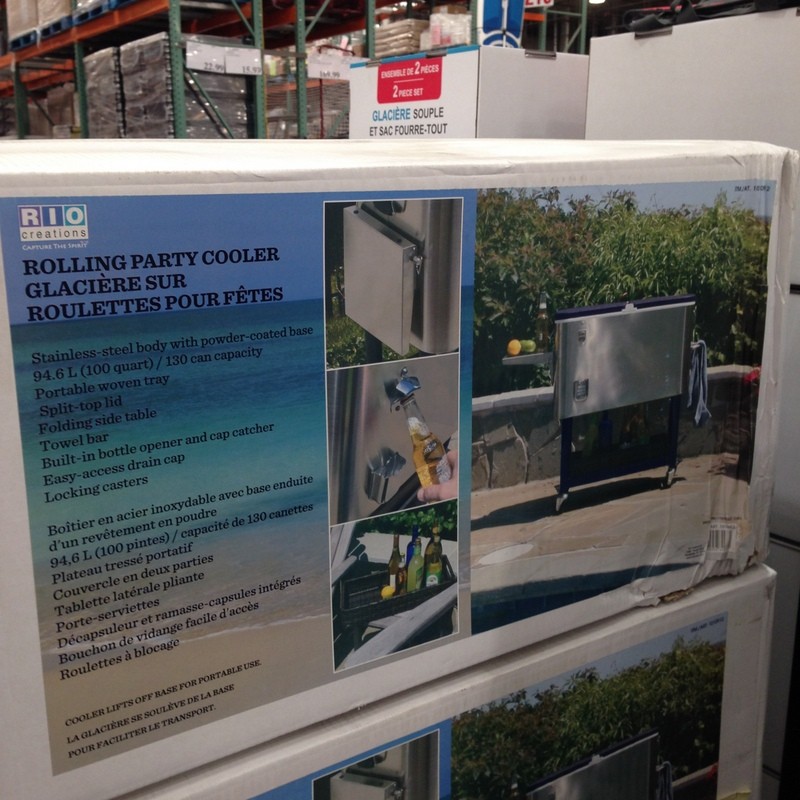 Here is this week's list of Costco Savings - Most of these we have already covered above: