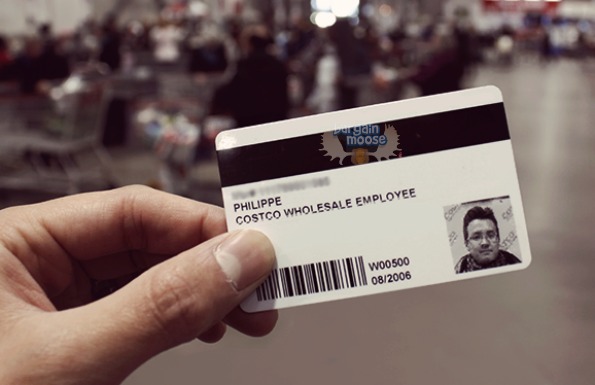 Sign up online for a new Costco membership, using the promo codes below and you'll get either a free $20 WaySpa gift certificate or a $20 Bon Appetit e-card.
Click here to sign up @ Costco.ca now
Coupon Code: EXEC69
Discount: $20 gift card with executive membership
Coupon Code: GSWEB99
Discount: $20 gift card with gold star membership
Expiry: 20th April 2014
This deal ticks me off just a little. I just signed up for a membership this week after not having one for a few years. My purpose was to purchase some waterpark passes, which were basically 50% off what you pay at the door. Unfortunately, after signing up, I didn't have enough in my bank to cover the passes until after payday, so I was going to pick up the passes on the way to the waterpark. Unfortunately again, once I got close to Niagara, they didn't have the passes at that location (as they say it was only a deal for the other regions to promote coming to Niagara). I could have went online and bought them and then printed them at my hotel's business centre, but decided to just pay the full price. Anyway, since I still haven't bought anything with my membership, I'm going to see if I can still score the free gift cards since no one told me about the promotion when I got my membership.
The moral of my story is that you - the Mooser - can take part in this deal, as it is actually a really good one. When I was looking through Costco, I remembered how much I loved shopping there and how much cheaper the prices are there than other places. I used to have an executive membership, which is $110 and gives you back 2% of all your purchases. I always paid for my membership within the year. If you didn't want to spend $110, you could get the gold star, which is $55.
People often ask me if it is worth it to pay for a membership and really, that all depends on how much you shop and how good your willpower is. Costco is notorious for people over-shopping, including myself, so if you can go, get what you need, use what you bought and you shop often, then it is definitely a deal. If you stop in the middle aisles and buy clothing you don't need (because it really is a great price) or some small appliance you won't use, then stop yourself now. Buying items online is really great because they offer free shipping on everything!
We have all the Costco coupons and deals in the forum.