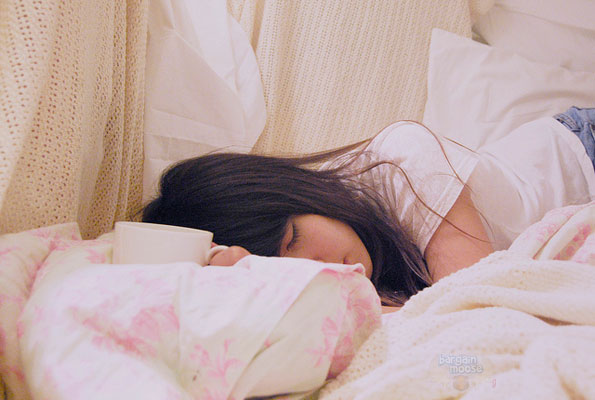 Black Friday got you worn out? Catch some much needed z's on a brand new mattress! The Sealy Posturepedic Diaz queen mattress set is $250 off at Costco. You can get it for just $549.99 instead of its original price of $799.99. Shipping is also absolutely free! This set comes with both the mattress and the box spring.
Normally, I wouldn't blog about a mattress that can be bought online because it can be difficult to know if you will be happy with it once it arrives but in this case, I couldn't pass up mentioning this steal of a deal to you Moosers.
For any of you looking for a great deal on a mattress, the Diaz mattress is definitely worth buying. Available in a queen size, it features:
700 coils
1" Proback stabilizer pad
0.5" Proback CoreSupport Center with PostureGel memory foam
Comfortable quilted layers
According to the description, the coils on this mattress also offer 20% more support than other mattresses as they are reinforced with titanium alloy.
This mattress is a memory foam one but it's nonetheless of the firm variety, which is the recommendation. Firm mattresses are recommended because they provide better body alignment. If you currently sleep on a soft mattress and experience constant fatigue, headaches and plenty of other unpleasant symptons, it might be worth switching mattresses to a firm one to see if matters improve. If they don't, do make sure to consult with a doctor of course! :)
Looking around, I couldn't find this exact model of mattress anywhere else. However, I did find the Sealy Posturepedic Aperitivo Eurotep sleep set on sale right now until the end of the Black Friday week-end for $699.99 (reg. $1,399.99) and the description is exactly the same as that of the Diaz one. Both have the same number of coils, same Proback stabilizer pad, same quilting, etc.
As I already mentioned shipping is free, but keep in mind that if when your mattress arrives, you don't like it for whatever reason, you will need to find a way to transport it back to your nearest Costco store. However, I don't see why you wouldn't like it, so no worries there!
(Image Credit: Kelsey Hannah)
(Expiry: 14th December 2014)