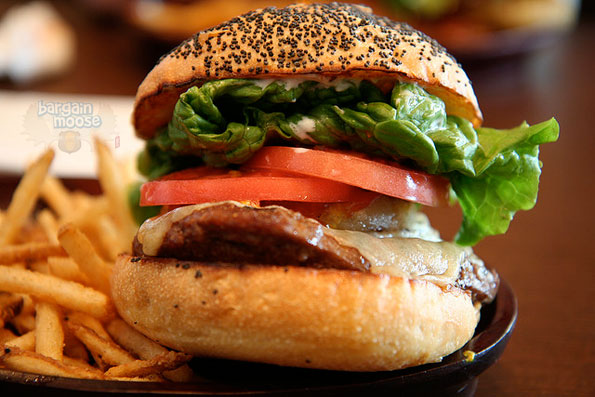 Mmmm hungry yet? It's still too cold for barbecuing but you could make hamburgers using a frying pan instead! Luckily, the de Buyer heavy duty black steel fry pan is 20% off at Costco and you can get either the 8" one for $28.99 (reg. $35.99) or the 9.5" one for $31.99 (reg. $39.99). Costco also offers free shipping.
All things considered, a 20% discount isn't that dramatic, however, it's the fact that this pan is significantly more expensive at other stores that is of important consideration.
At Amazon, the 8" de Buyer fry pan is listed at $76 by de Buyer themselves. So if we compare to this price to Costco's current price, then it actually comes up to nearly 62% in savings -- can't argue much with that price comparison!
I love Costco for this exact reason. Even items at seemingly full price are usually less than the prices you would see at other stores. Plus when there are price reductions, you can rest assured that you're most likely paying significantly less. This isn't always the case and it's always price comparing but it does hold true most of the time.
To get back to the de Buyer fry pans, both of these sizes are made from extra thick black steel. de Buyer fry pans are also made in France and the cool part about them is that they feature a "Lyonnaise" profile, which enables the food to easily slide off onto the plate because of a high flared and curved skirt. This is an aspect that I'm particularly intrigued about because food I make tends to slide off onto the table instead of into the plate!
In case you need any more convincing, here's another review:
I've been in the professional kitchen since the 80's. These pans will not disappoint. They will season over time, and be as non stick as any coated pan, without the chemicals. My kids will have these one day, when I stop cooking....
(Image Credit: Chichacha)
(Expiry: April 5th 2015)