You may not know this, but we have set up a new Facebook deals groupfor you guys. Your first thought is probably what is it all about, so let me tell you a little bit about it, and why we think you should come on over and join in on the fun!
Bargainmoose will remain as normal, with great content that we know is a hit with you all. However, we are fully aware that with Black Friday on the horizon and Christmas getting closer and closer, we needed a platform to get you those quick deals - the type that sell out at the drop of a hat.
Our ethos has always been about getting you guys the best deals around, and this new group makes sure that you don't miss out. This means you can save a fortune on those Christmas gifts.
Some items may be featured as they are at a crazy, low price or it may well be that it's something that's notorious for selling out fast. If you want to get your mitts on it, then best believe we will try our best to find it in stock.
We are fully aware that many of you have missed out on bargains, deals and glitches on Bargainmoose due to not getting notifications on Facebook, so this new Bargainmoose Deals group should ensure that you get the best chance of snapping up those massive savings or hard-to-get items.
We've already shared some amazing deals like the Salton 6 Cup Automatic Rice Cooker for $16.98, the VTech Ring & Learn Cash Register for $16.39 and the L.O.L. Surprise! OMG Styling Head Neonlicious for $13.97!

Don't just take my word for it, come on over!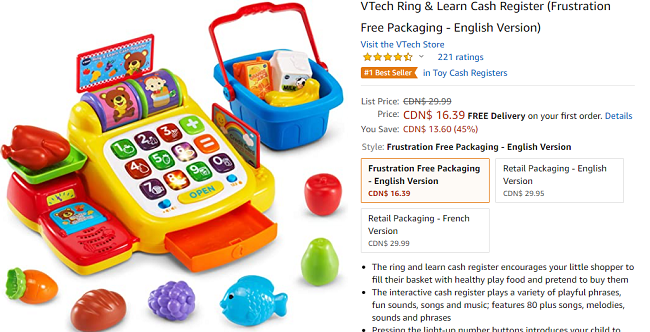 These are some of the deals we have shared,so if you want to be in the action come on over, join in on the chat, share your best bargains and let's get ready for the holidays together!