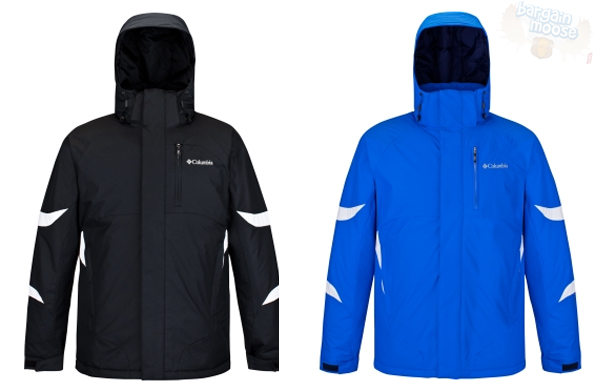 Any Moosers on the hunt for a new jacket? There's a great half-price deal on this men's Columbia Shredinator Jacket from Sportchek Canada's online store. Regularly priced at $179.99, you can grab it for only $79.99 just now.
Use Sportchek promotional codeAFS4913 which gives you free shipping on any order of $49 or more. Usually, you only get free shipping on a $99 spend, so if you are buying this item on its own, make sure to use the coupon code to save $9.95 on your regular shipping costs.
A quick blurb to tell you about what kind of jacket you're getting:
This waterproof, insulated jacket has all kinds of powder-friendly features to keep you toasty and dry on the slopes, or wherever your winter excursions take you.
It sounds like it's a nice and warm, waterproof coat.
While the title of this item is "Columbia Shredinator Jacket Mens," I'm of the opinion that it doesn't have to be used by any particular gender. It's quite a nice jacket and I think it could be worn by either men or women. The only issue I'd foresee with this would be chest sizing. As it's a men's jacket, the chest won't exactly be custom-fitted to the larger-bodiced ladies… but for someone like me, that wouldn't be a problem. I've only got a handful, so they'd fit in just fine. :)
As for the colour choice, I'm only picturing the black and blue in the image above. In those colours, the jacket is available in a plethora of sizes so you should have a good choice there. However, the jacket also comes in red but it's only available in size 2XL. If you want the red and that sizes fits, then fire away!
If you did buy the Columbia Shredinator Jacket and you weren't enamoured with the colour or the fit, you can return or exchange it at your local Sportchek store, which is very handy.
(Expiry: unknown)