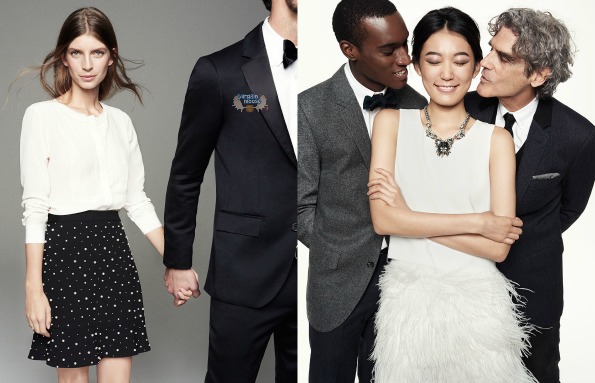 Club Monaco has got you wanting to spend money this Cyber Monday. Get an extra 30% off all sale items (some already 80% off) and get up to 30% off regular priced items, all with promo code.
Click here to shop @ Clubmonaco.ca now
Coupon Code: CYBERSALE
Discount: Up to 30% off
Expiry: 2nd December 2014
You've got today and tomorrow to get your Club Monaco shopping done with this coupon code. Here's how it works:
Then on top of that discount get:
20% off $200+
25% off $300+
30% off $500+
While 30% off is not a huge amount, it can be at this store, as this is a higher-end store. Getting 30% off a $500 order saves you $150! But the very best part is that these deals are stackable! What I mean here is that if you buy something from the sale section, you'll first get a discount with the sale price, then you'll get 30% off in your cart right on the item, then on top of that, you'll get a discount on everything based on how much you've spent!
Of course I ran (in web terms of running I clicked my mouse quickly) over to the sale section to see what kind of discounts I could get there.
I started with this soot black Sonica cashmere sweater, that was originally $269 and now $189. I then added this Savana trench as I've always wanted a stylish and classy trench. It was originally $329, now $229. Finally, I added this very cute Torey knit dress, which is a truly do anything dress. You could wear it really anywhere. It was $179.50, but on sale for $129.
If you paid regular price for these items, your total would come to $777.50. Instead, my total comes to $287.17!! That's almost $500 in savings.
Of course, you'll want to shop the men's section as well and get everything that you can with these stackable discounts. The sale sections are bursting at the seams with items, so I know you'll be able to find something or quite a few somethings.
Shipping is free on orders over $150, so you'll manage to get this perk too. Head over to the Club Monaco coupon page for all the latest from them.