Best of Clinique Kit for Only $75 @ Clinique Canada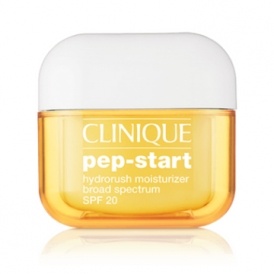 This is one of the best offers we've seen from Clinique Canada in a long time. Right now, you can pick up a limited-edition Best of Clinique set for only $75 – but you have to hurry!
All you need to do is add at least $39 of Clinique products to your cart and head to their Offers page. Then, add the kit.
It comes with eight Clinique bestsellers, and the entire thing is valued at more than $282 and comes in a travel case.
And if you spend any least $40, you can alternately use the promo code EYEDRAMA for a FREE four-piece eye makeup set or LIPSHINE for a kit that's all about the lips – or get them both with the code TWOPRETTY on an order of at least $55.
So I don't know about you, but I'm stocking up on all my favourites ASAP – before Clinique starts to run out of any freebie. I think I'll pick up The Chubbettes Gift Set from their new holiday collection, and I might add this Self-Heating Blackhead Extractor to my order, too.
This online-exclusive deal is only on for a limited time. Select orders ship for free.