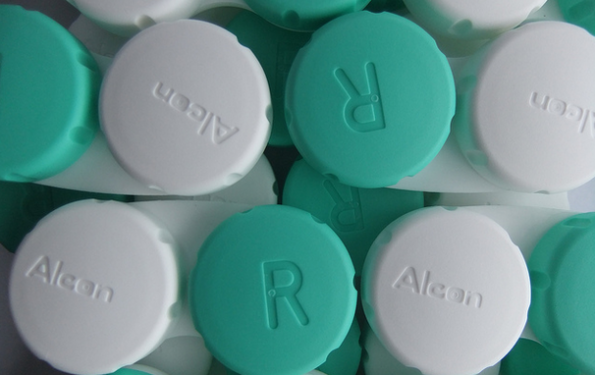 Clearly Contacts is offering $10 off orders of $99 or more of contact lens purchases with free shipping. Use the coupon code below.
Click here to shop contacts @ Clearly Contacts now
Coupon Code: CYBERCL
Discount: $10 off $99 + Free Shipping on contacts
Expiry: Unknown
Clearly Contacts often has deals on glasses but I would have to go back well over a year to find a generic coupon code that was valid on contacts themselves. I do not understand why such contact lens coupons are so rare, but at least there is the occasional coupon to cut the cost. Whether you are ordering dailies, weeklies, or monthlies, take advantage of this rare offer.
There are plenty of sale contacts you can combine with this coupon code to maximize your savings. These 1 Day Acuvue Moist are $29.99 when you purchase six boxes, which saves you $6 per box. Use the coupon code above to save another $10 off your order. These have a 4/5 star rating with 36 reviews including this one:
I've used these contacts for a few years and they work very well for daily use. My only trouble with them is that in the last hour or so of my day them become very uncomfortable.
I think monthly contacts are one of the more cost effective options and certainly have a lot less waste. The Air Optix Aqua has six lenses per box and costs $39.99 per box when you purchase four. If you purchase just one box, it will cost you $43.99. This is what one reviewer had to say:
I wear contacts almost every day, usually for 16-18 hours at a time. I have tried many types of contact lenses, and for me, these are BY FAR the best! Super comfortable.
There are tons of different lenses to choose from and personal choice plays such a large roll in what you order. I could never wear contact lenses, as my eyes are so sensitive. However, I do think some people look much better with lenses rather than glasses.
While $99 seems like a high minimum, it really is pretty low for buying contacts. As you need to buy a pack for each eye, you are already paying at least two times the price you see quoted above. Then, you probably want more than one pack - so the cost adds up quickly. They really should send out more coupons for contacts as they are pricy little things.
For this and future Clearly Contacts coupon codes, visit the forum.
Image Credit: Lee Haywood