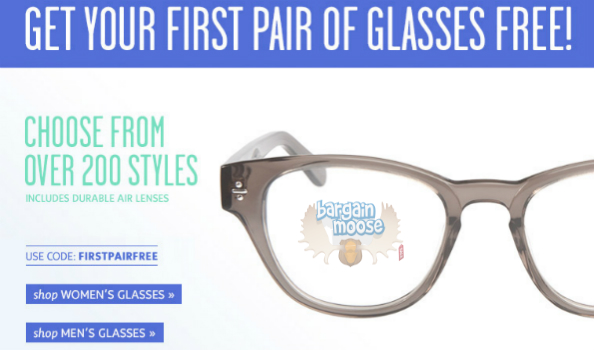 There are a lot of places selling low cost glasses but nothing is cheaper than FREE! And FREE is exactly what ClearlyContacts Canada is doing.
Click here to get your new glasses for FREE @ ClearlyContacts.ca
Coupon Code: FIRSTPAIRFREE
Discount: Get your first pair of glasses for FREE
Expiry: 21st May 2013
This deal is only for your first pair of glasses and only from certain pairs. You can see the glasses available in the deal via the link above.
Glasses, nowadays, aren't really a big deal. You can pick up a pair for under $10 at a myriad of online retailers and be done with it. I have a friend who is lamenting the fact that he has to get new glasses and pay hundreds of dollars for them. I keep telling him to go to one of the online places like Clearly Contacts, but he won't. I can't figure out why but maybe, just maybe, a FREE pair will change his mind.
The thing with Clearly Contacts is that they are generally a better quality pair of glasses. The $10 glasses are fine but when you want something that will hold up a bit better, you need to spend a bit more. Clearly Contacts hits that sweet spot of better quality without going nuts on the price. And of course if this is your first pair from them, you can get it for FREE with our coupon code.
Shipping is about $9.95.
For more great deals, check out our Clearly Contacts Canada Coupon Codes.