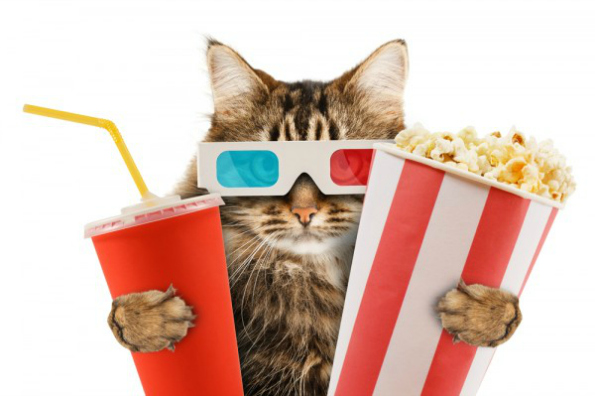 *** BUMP for new eyes ***
Hey Moosers, this is your heads up! This coming Saturday is FREE movie day at Cineplex theatres across Canada. In celebration of community Day, Cineplex will be offering free movies starting at 9 AM (doors open at 8:30 AM) and select concession goods for only $2.
There are six special movies on the menu this year with plenty of kid friendly options as well as some with more 'adult' humour. Here is this year's line-up of movies:
Despicable Me 2 (3D)
Fast & Furious 6
The Lorax (3D)
Pitch Perfect
Dumb and Dumber To
Hop
Not all theatres may be playing all six movies, check your local theatre for details. I am hoping that my local Cineplex will be playing Fast & Furious 6 as I have yet to see that movie. I would be quite happy to see Despicable Me 2 or The Lorax in theatres again as both are amazing movies and would look even better on the big screen than watching them at home. As per usual, seating is on a first come - first serve basis.
Keep in mind, concession is also going to be on sale. Popcorn, candy, and select drinks will cost only $2. 100% of the proceeds from concession will be donated to WE Free the Children, a charity designed to help children and their families break the cycle of poverty. Essentially, it is an EXCELLENT cause so load up on the cheap concession food!
With free movies, cheap food, and proceeds going to charity... I do not see how this deal can be any better! Get yourself to your local Cineplex theatre on Saturday, October 24th, 2015. You will be so glad that you did and your children will be ecstatic.
Hey Moosers, which movie are you planning on seeing this Saturday?
(Expiry: 24th October 2015)