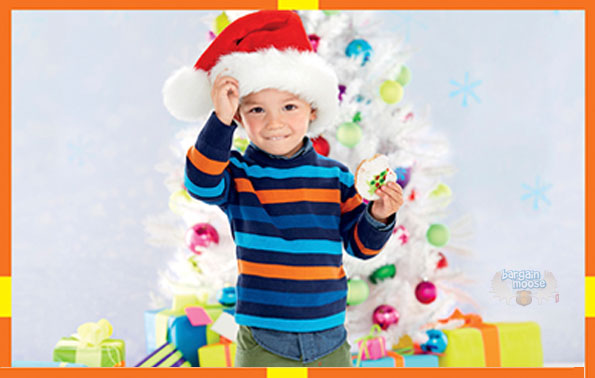 Boxing Day is right around the corner and to celebrate, the Children's Place have decided to launch their Boxing Day sale a couple of days earlier. Everything at their site is currently reduced by 50% off and you can also use the coupon code below to save an additional 30% off at checkout! Plus, shipping is also absolutely free!
Click here to shop the Boxing Day Sale @ ChildrensPlace.com now
Coupon Code: 30SAVE3
Discount: extra 30% off
Expiry: 27th December 2014
Although the Boxing Day sale excludes new arrivals and shoes, the code may be used on any order.
The Children's Place is one of the main stores that I shop at for my little one and with due reason! Sales like these make it jaw-droppingly awesome to save because rather than telling yourself: "eeek, should I really pay this price for an outfit that my little one will outgrow within a week", you end up instead with 10 outfits for the price of one!
Okay, slight exaggeration but sales like these do make it super fun to shop, especially if you enjoy seeing huge amounts of money saved. I must warn you, however, that their merchandise is getting sold out quickly, so it's best to not wait and shop ASAP! To give you an idea, these super adorable dog cotton pjs are on sale for $7.99 ($19.95) and comes even further down to just $5.59 with the aforementioned coupon code. Just $5 for pjs? Yes please!
Christmas is already upon us but my suggestion would be to think about shopping ahead. Think about which sizes your kids will most likely need next Christmas and take advantage of this Boxing Day sale to score some awesome deals. This way, you won't have to pay full-price for anything next year!
If you prefer to shop in-stores, then you could also print and bring this Children's Place printable coupon to get your 30% discount. This could be particularly helpful if you're a last minute shopper and have yet to get a Christmas gift or outfit for your little one.
There have been a couple of times that I set out to take advantage of a particular sale at the Children's Place, only to be deterrent by their usual shipping fee. So the fact that their Boxing Day sale and the additional Children's Place coupon code is in combination with the free shipping offer pushes the deal over the edge!