Check Out The Popular Coupon Tags on Bargainmoose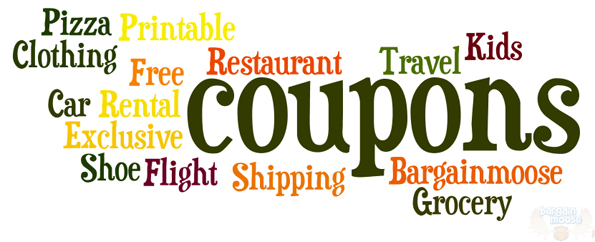 I wanted to blog about a recent addition to our coupon forum - coupon tags. On our Bargainmoose Canadian coupon home page, you can see some "popular tags" in a widget at the bottom right. This shows some of the popular coupon categories, which you can browse to your heart's delight.
Here is the current list of handy tags:
So, if you need a new pair of shoes, have a glance through the shoe coupons to see if anything is of interest. or if you're booking a vacation, take a look through the flight coupons or the car rental coupons. Or for the crazy couponers, you could have a browse down the grocery coupons page - most of these are printable vouchers.
P.S. The coupon tag pages only show one coupon from each store - the latest one that has been posted on our coupon forums. There may well be more valid coupons for that particular store - just click the store logo and you can browse through all the valid Canadian coupons.