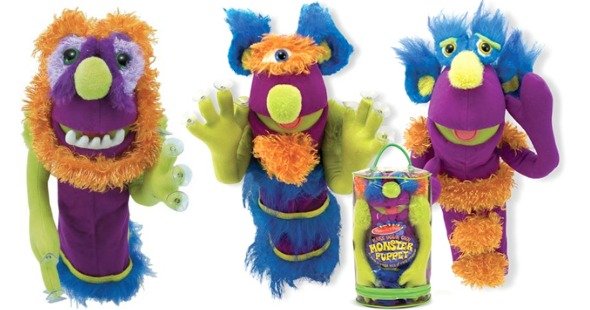 Yesterday Chapters Indigo started their "5 Days of Toy Deals" with this Playmobildeal and every day they are going to launch a brand new discount on a popular toy. This year Christmas gift shopping has been real affordable for me, thanks to promotions like this. So today you can save 20% on Melissa & Doug toys as well as 20% on Thomas & Friends toys. You probably already know that both of those toy brands can be quite pricey, and they rarely go on sale. So a 20% discount is pretty grand today, isn't it? Plus if you spend $25 or more you will get free shipping.
While browsing through these categories on Chapters Indigo's website, I really don't suggest you you click the "shop all" feature. I found it didn't actually show all of the toys in each category. You can browse each category though, it's quite fun! Unless you don't love shopping for your kiddo,but who doesn't love shopping? Plus it is also quite rare that you get 20% off these two brands. My son has been obsessed with Thomas & Friends for quite some time, and they can get quite pricey. I am happy to snag a few toys as Christmas gifts that he will love opening up - guaranteed.
If you are shopping for Thomas & Friends, then you are probably going to want to head for the "Sets" section, since that is where you will get entire packs that are great starters for any little boy or girl. I started with the Thomas & Friends Celebration on Sodor Set for my son actually, and I even paid regular price. This set was $109.95, but thanks to this discount you will pay just $87.96.
Shopping for Melissa & Doug instead? They have lots of nifty items. They have toys in different categories like arts & crafts, classic toys, play food and so much more. I do actually find that their items are usually educational as well as high quality. Can it get any better than that? The Make  Your Own Monster Puppet set looks like a fun time. You can create hundreds of crazy creatures with the included wacky eyes, ears, mouths, antennae and so much more. I want to try it myself! This monster puppet set was $27.95, but with today's discount will get you to pay just $22.36.
So Moosers, are there any toys here that would be a perfect fit wrapped up under your Christmas tree this year? You only need to spend $25 to get free shipping, which really won't be hard. Happy shopping Moosers!
(Expiry: 24th November 2015)